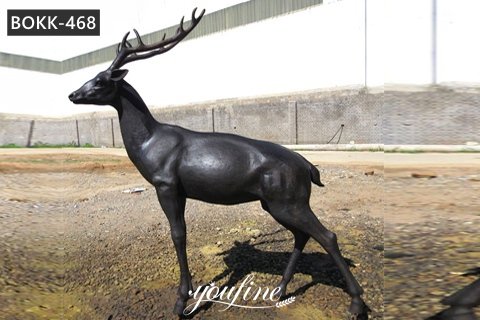 Life Size Antique Bronze Deer Garden Statue for Sale BOKK-468
This beautiful original antique bronze deer garden statue is in a standing gestures. Anyone who sees this realistic bronze deer sculpture will fall in love with it.
Item No.: BOKK-468
Material: Grade A Bronze
Casting Method: Traditional Lost Wax
Key Word 1: bronze deer statue life size
Key Word 2: bronze deer statues garden
Advantages: Foundry Directly Supply
Get Price
Call US Now
Bronze Deer Garden Statue Details:
This beautiful original antique bronze deer garden statue is in a standing gestures. It owns the warm chocolate brown bronze finish, and the surface is also very smooth. This is a lifelike elk with delicate details throughout. Besides, the gorgeous pair of antlers are a symbol of pride and full of vitality. Bravely swaggering into the distance. Anyone who sees this realistic bronze deer sculpture will fall in love with it. Contact us and take it home!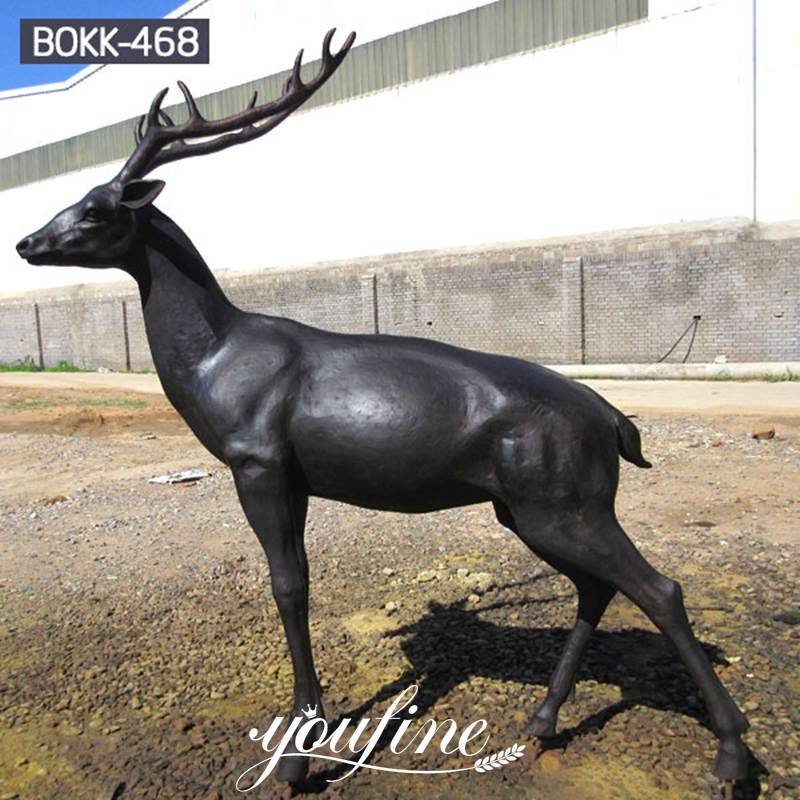 Advanced Castings:
This life size bronze deer garden statue is made of high-quality bronze with content of over 98%. And we cast the bronze deer with traditional lost wax method, which is also continuously upgraded. The bronze deer also has a beautiful dark brown bronze patinas. Because the process is very complicated and time-consuming and labor-intensive, they also look very realistic. These stags have impressive antlers, which will add a beautiful scenery to the surrounding environment. High-quality bronze masterpiece will be a good collection.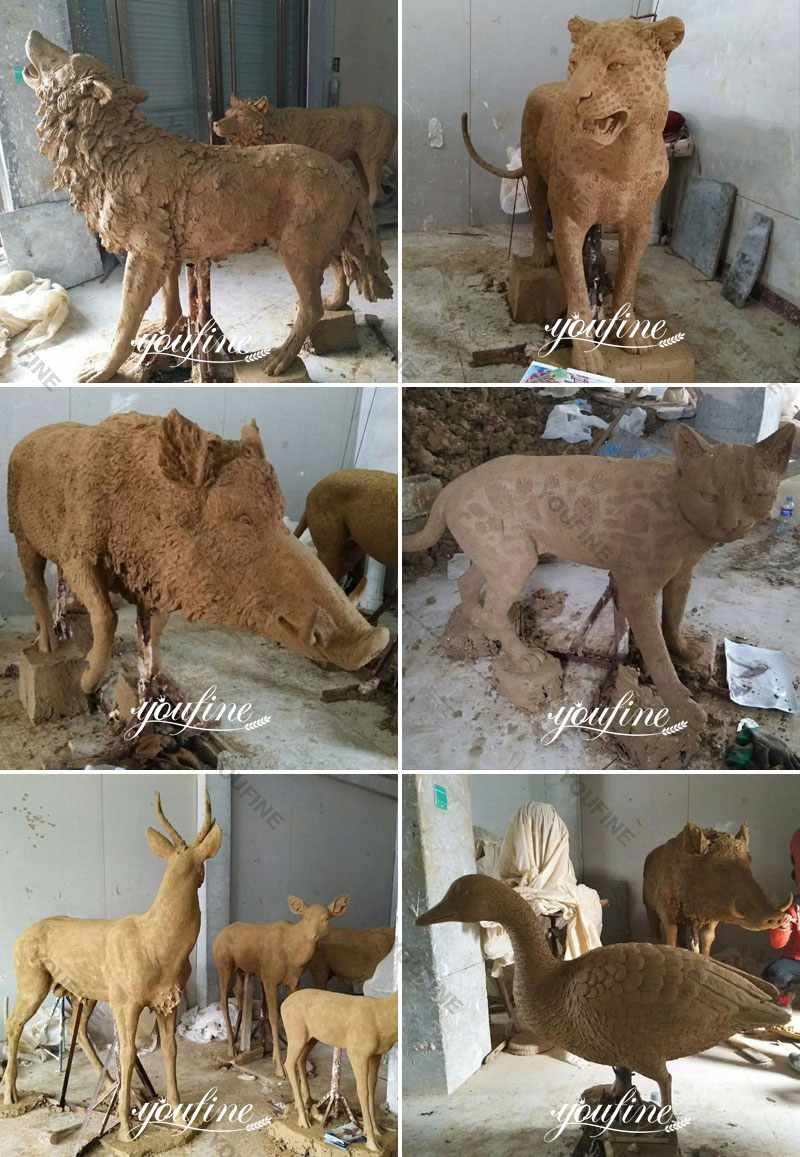 Our Talented Masters:
When making this stag, it will be divided into several workshops. For example, there will be a professional model room for making models. The coloring master has a professional workshop to color the sculptures. Genius masters specialize in animals, and only make animal-related bronze sculptures. Our lineup of workers is very rare, maintaining a love for animal sculptures and creating countless commendable artworks.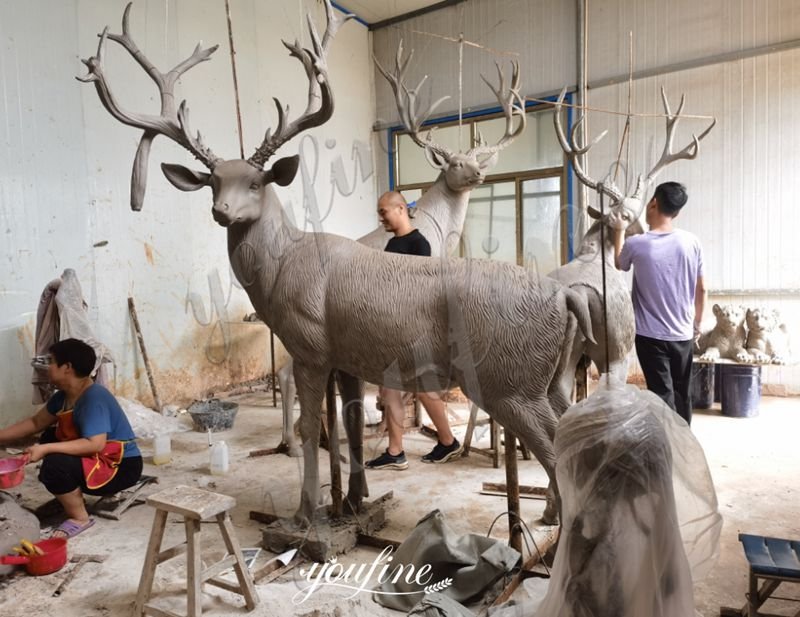 Where to Put It?
This bronze deer garden statue, statues like reindeer, moose, stags and sika deer are very popular in YouFine. They can be placed in parks, farms, studies, offices, country houses, cabins and hunting lodges. In order to celebrate Christmas, it can even be placed under the Christmas tree as an unforgettable gift. Hurry up and buy it!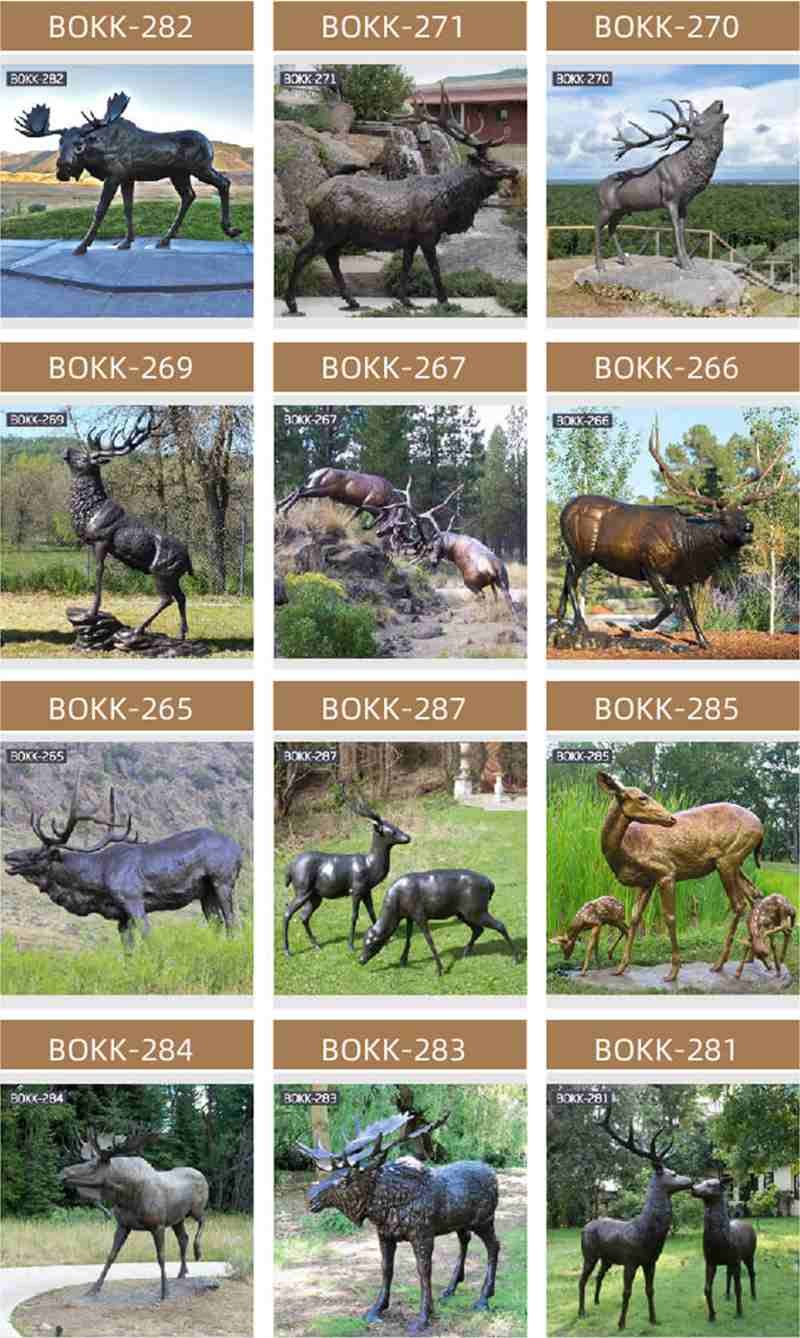 Don't hesitate to connect with us, and our bronze deer will be your best choice!
FEEDBACK
Last Sculpture
:
Life Size Bronze Bull Statue Lawn Ornaments for Sale BOKK-353
Next Sculpture: