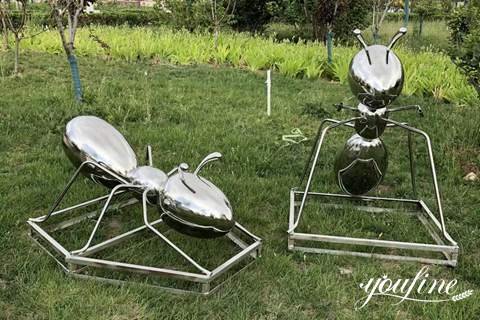 Large Outdoor Metal Ant Sculpture Modern Decor Factory Supply CSS-520
This metal ant sculpture is made of high quality stainless steel, which is of superior quality and long service life.
Item No: CSS-520
Insurance: Cover All Risks
About Us: 39 Years Factory
Size: Any Larger or Smaller Customized
Material: 304/316/316L Stainless Steel
Application: Park/Villa/Hotel/Garden/Square/School
Advantage: Factory Direct; Door to Door Delivery
Manufacturing Technique: Forging/Casting/Gilding/Polish
Get Price
Contact US
Sculpture Details:
This is a metal ant sculpture made of 304 stainless steel. Not only is its top-notch quality, but it also has vivid detail. We could see this group of ant sculptures playing with each other. It seems to be frolicking, and some seem to be looking into the distance. This group of sculptures tells us that everything in the world is beautiful, it depends on whether you have a pair of eyes that find beauty. Small and very common ants could also become such artistic sculptures with a sense of design, and become beautiful outdoor scenery. So using such a sculpture as an outdoor decoration would be a good choice.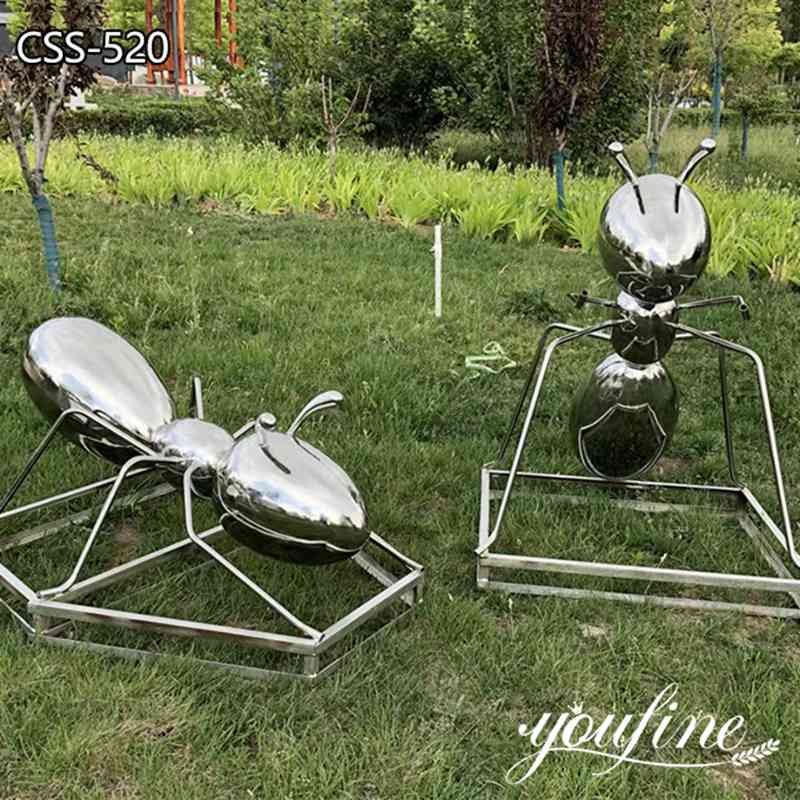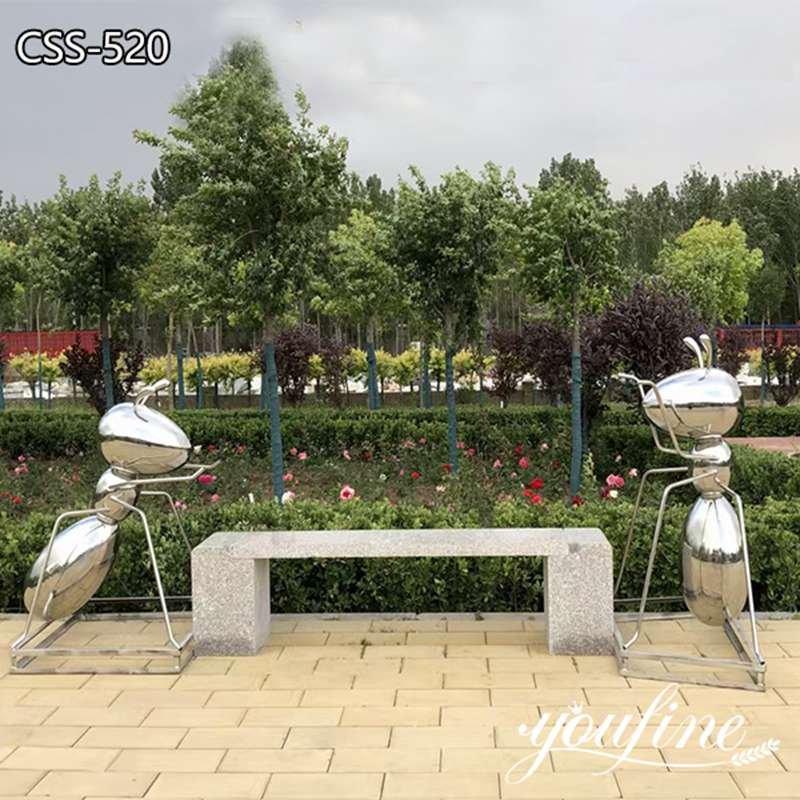 Why Choose 304 Stainless Steel as Raw Material?
304 stainless steel is corrosion-resistant and high-temperature resistant. Using it as a raw material for outdoor sculptures could ensure a long life for your metal ant sculptures. Quality is our life, this is the principle that our factory has adhered to since its establishment. YouFine has always put the quality of sculpture first. To ensure our customers' highest quality stainless steel animal sculptures, we always insist on using high-quality raw materials.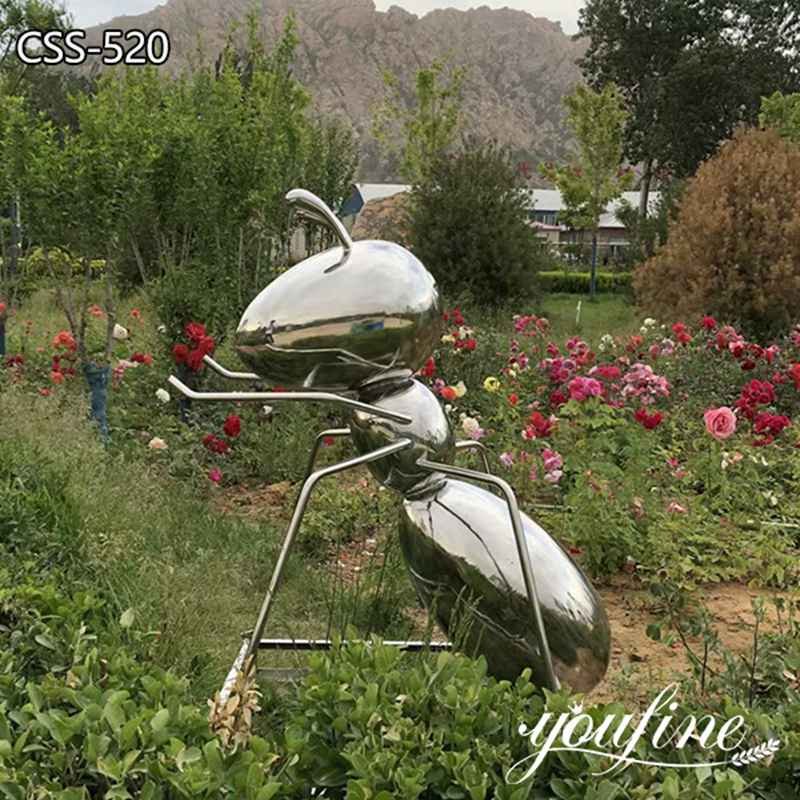 More Metal Statue Designs:
As a factory specializing in making metal statues, YouFine has many different designs of metal ant statues. In addition to this set of ant sculptures, we also have many different designs of stainless steel ants.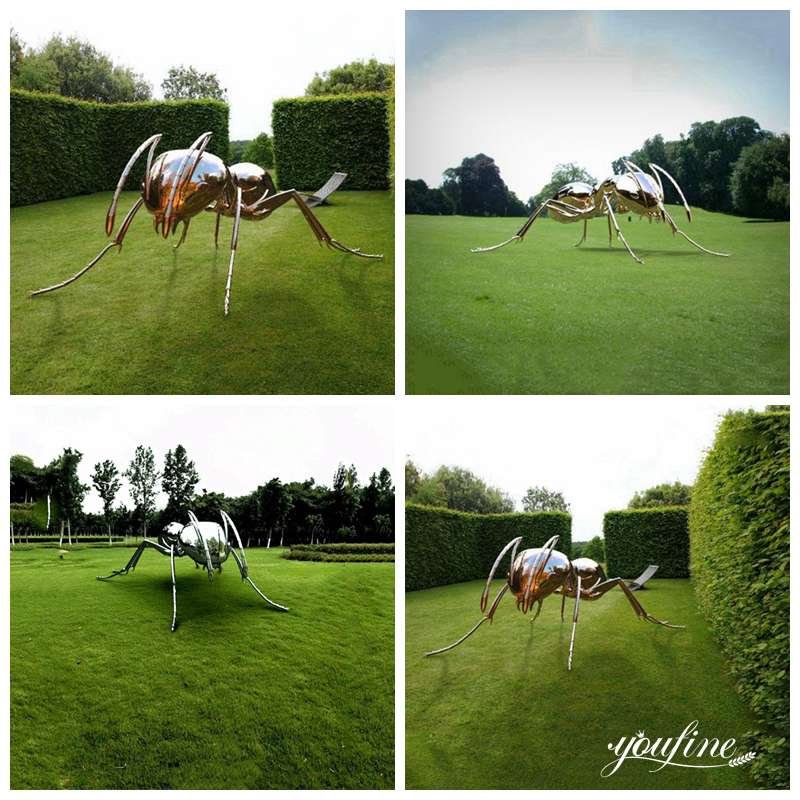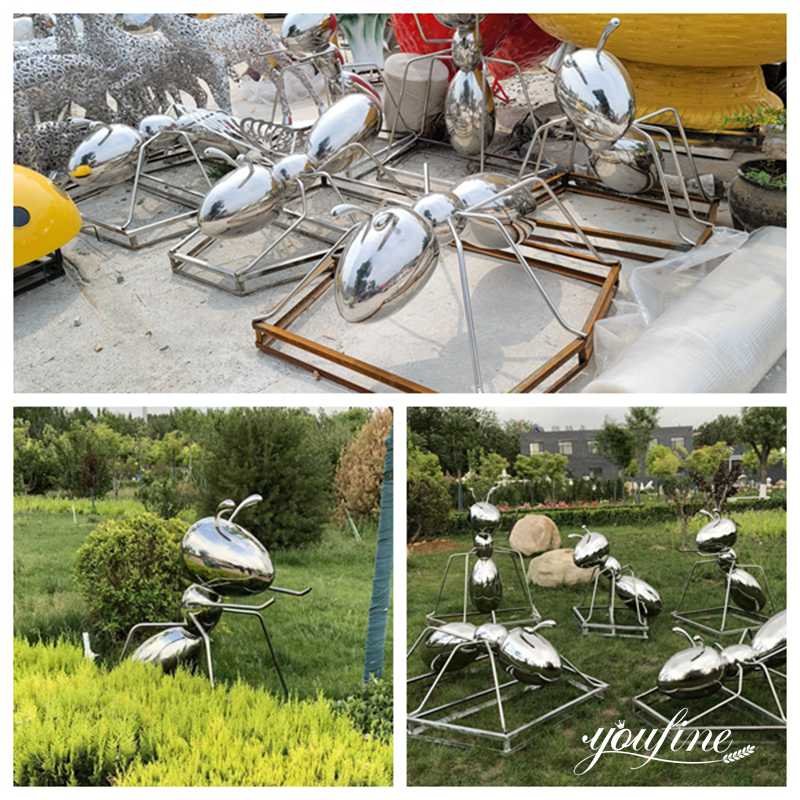 Besides ant statue designs, we also have many other stainless steel animal statue designs for you to choose from. Whether you prefer dog statues, rabbit statues, bear statues, or some other animal statue designs, we could provide you with the most suitable option. We have professional designers who can customize suitable drawings and designs for you according to your needs.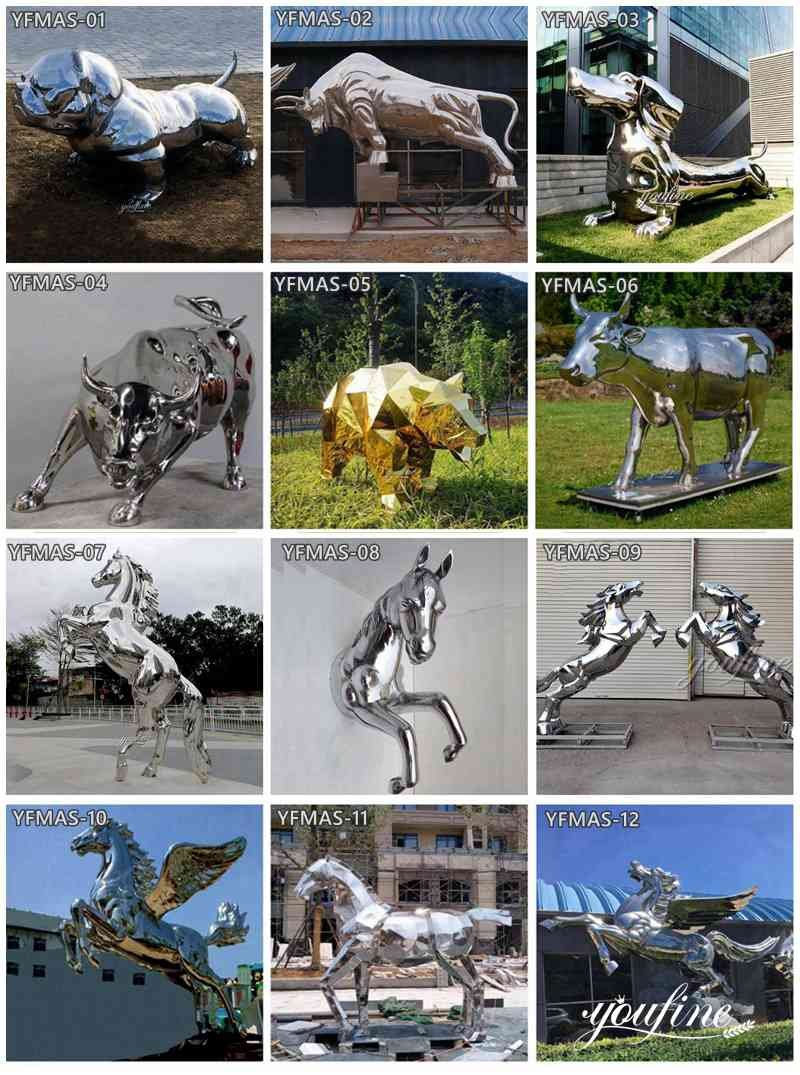 For more information, please feel free to contact us. YouFine is factory direct, which could guarantee that our quality must be the best at the same price. If you are looking for affordable outdoor metal animal sculpture, YouFine would be your best partner.
FEEDBACK
Last Sculpture
:
Antique Bronze Mermaid Sculpture Outdoor Decor Supplier BOKK 336
Next Sculpture:
Large Bronze Gold Lion Statue for Grand Palais Replicas BOKK-118