BES-02 large outdoor bronze 44″ eagle statues for sale
This bronze eagle statue size is Length: 37", height: 44", width:20",
The "Stalking Eagle" includes majesty and ferocity. This American logo is carefully crafted and decorated in gold and bronze tones. This is a good addition to a family or office environment.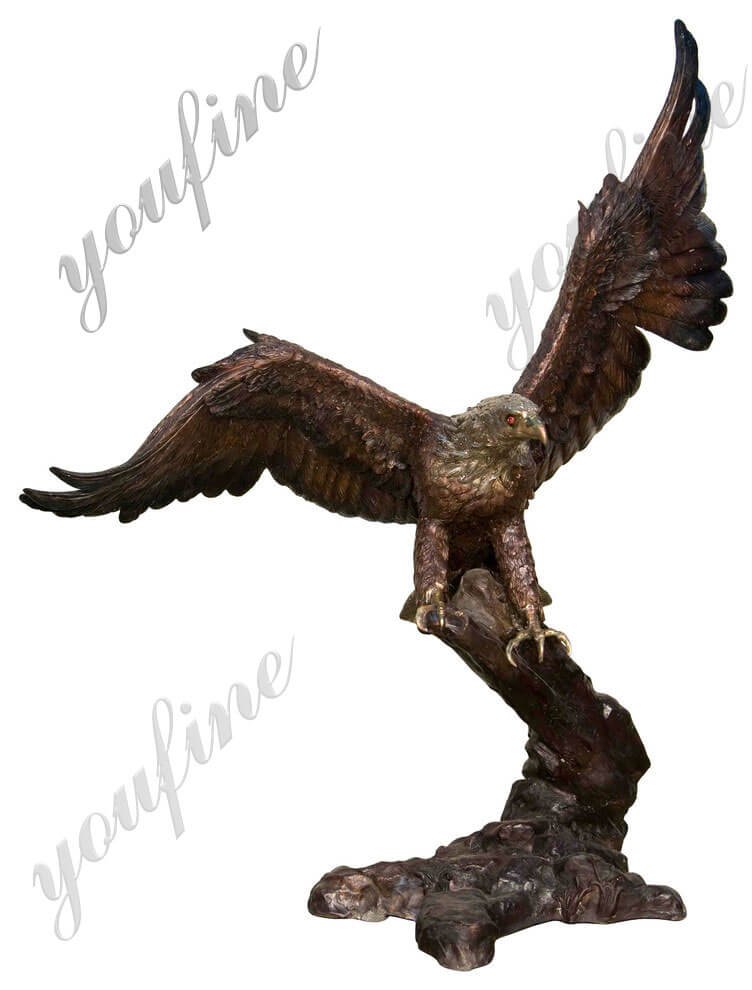 large bronze Eagle Sculpture with giant wing span atop a decorative base. Features amazing detail. Coming in for the kill, this would look great on any coffee table or as an award.
Finely crafted and finished in patinas of silver and bronze hues, this life size bronze eagle statue is a great addition for a home or office setting.
This stunning display is one our favorites here at YouFine. This large eagle sculpture is so impressive with its fine details on the feathers and throughout especially with the rich bronze finish.
FEEDBACK
Last Article
:
Outdoor life size pair of lion statues for home or driveway front porch for sale
Next Article:
Custom Bust Statue 3 feet Bronze Abraham Lincoln bust for Sale