Home »
Product
»
Deers sculpture
»
Large Outdoor Antique Bronze Deer Statue Garden Ornaments for Sale BOKK-667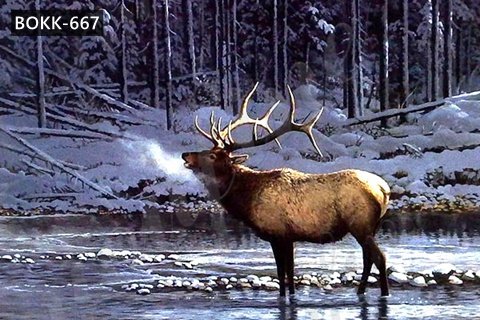 Large Outdoor Antique Bronze Deer Statue Garden Ornaments for Sale BOKK-667
The antique bronze deer statue is a carefully crafted work of art that allows the audience to feel the beauty of nature. This bronze statue is hot selling products among any other bronze animal statues in You Fine factory.
Item No: BOKK-667
Size: Customized Size
Material: Antique Bronze
Package: Strong Wooden Case
Service: Customize Acceptable
Keyword 1: Outdoor Reindeer Statues
Keyword 2: Bronze Reindeer Statue Garden Design
Payment: T/T, Credit, Western Union, Money gram, PayPal
Get Price
Call US Now
Antique Bronze Deer Statue Details
The antique bronze deer statue is a carefully crafted work of art that allows the audience to feel the beauty of nature. This bronze deer has a pair of beautiful antlers that appeal to its viewers. In traditional China culture, the deer are on behalf of auspicious happiness and strength. Therefore, this wild animal sculpture provides a creative center point for any place. Creatively captured every detail by You Fine craftsmen, this bronze statue is hot selling products among any other bronze animal statue. Perfect for gardens, parks, homes, schools, cities, and beautiful galleries, etc.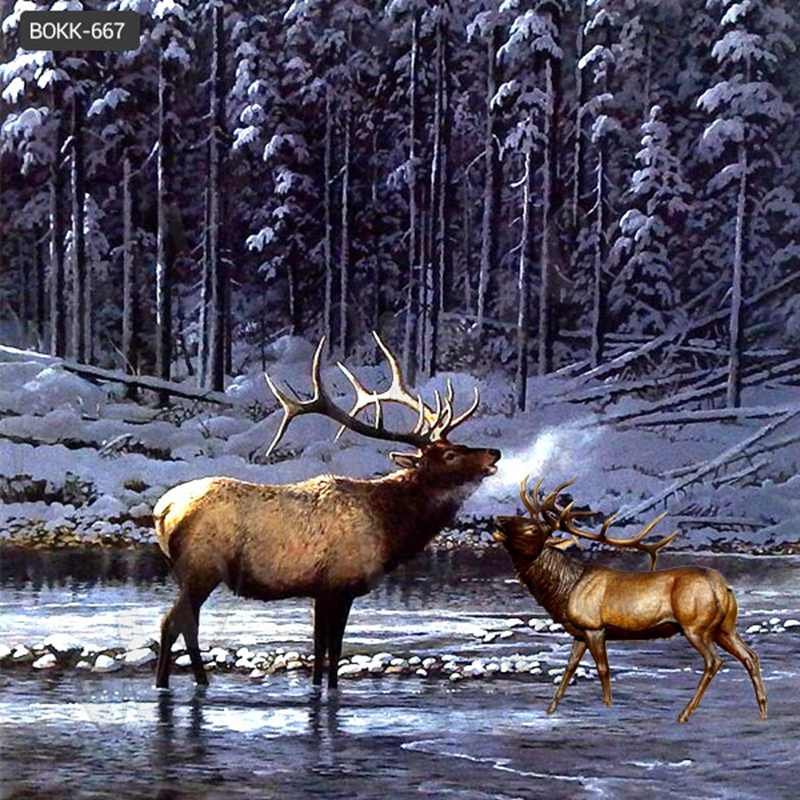 Exquisite Craftsmanship:
This antique bronze deer statue combines the lost wax casting process and manual detail processing. There are multiple steps to ensure such a high-quality bronze sculpture. And the craftsmanship is passed down from generation to generation. Besides, most sculptures have intricate details and lifelike qualities in each piece of art. With the best clay mold and coloring masters, you could rest assured of high quality.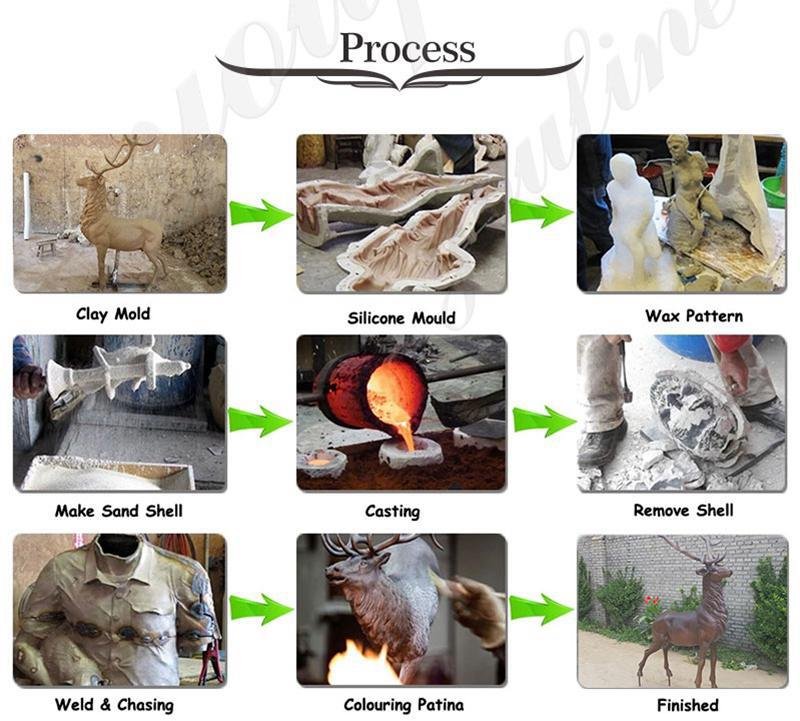 More Bronze Animals Show
In addition to this antique bronze deer statue, you will also have thousands of options about the choice of bronze deer. They all have different sizes and shapes. Besides, there are also bronze horses, bronze lions, bronze rabbits, bronze eagles, bronze lions, bronze bulls, bronze bears, bronze elephants, etc. All the bronze animal statues are available in You Fine factory. In addition, we also have many stocks with the best prices. Contact us, and more details!
High-quality After-sales Service
You Fine factory not only provides high-quality bronze sculptures but also has excellent after-sales service. After making the order, you could contact us at any time. If there is a problem with the item, our skillful master will also make corresponding amendments based on your opinions until you are satisfied. Moreover, there are production videos and pictures for your check-in time. You are more than welcome to inquire about us for more details on a large antique bronze deer statue!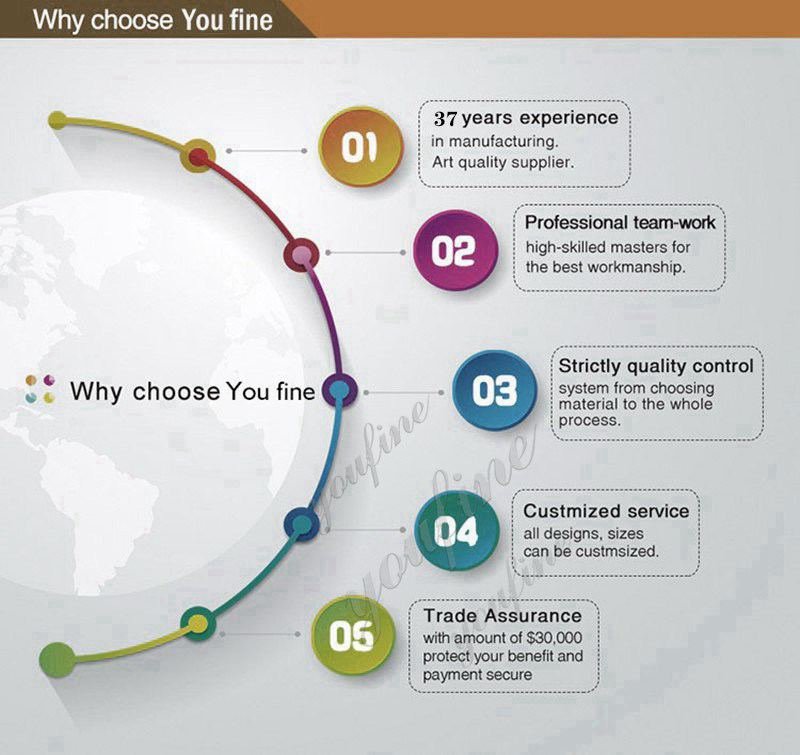 Choose You Fine, world-class high-quality bronze sculptures for you to choose!
FEEDBACK
Last Sculpture
:
Outdoor Bronze Bear Statue Garden Animal Sculpture Factory Supply BOKK-658
Next Sculpture:
Large Bronze Horse Head Sculpture Garden Lawn Ornaments for Sale BOKK-784