Home »
Customer case
»
Large Bronze Winged Horse Sculptures Completion Photos for Our Guests
Large Bronze Winged Horse Sculptures Completion Photos for Our Guests
Bronze Winged Horse Sculptures Introductions:
You may enjoy a series of completed photos of bronze winged horse sculptures as following. Today, YouFine factory showed several photos of the bronze flying horses. This large bronze horse is specially created for our American customers. It owns exquisite and lifelike huge shape, which is very attractive. This bronze horse also raises its hoof up with outstretched wings, as if it were about to fly away. When our guests received the photos, he was very happy about it.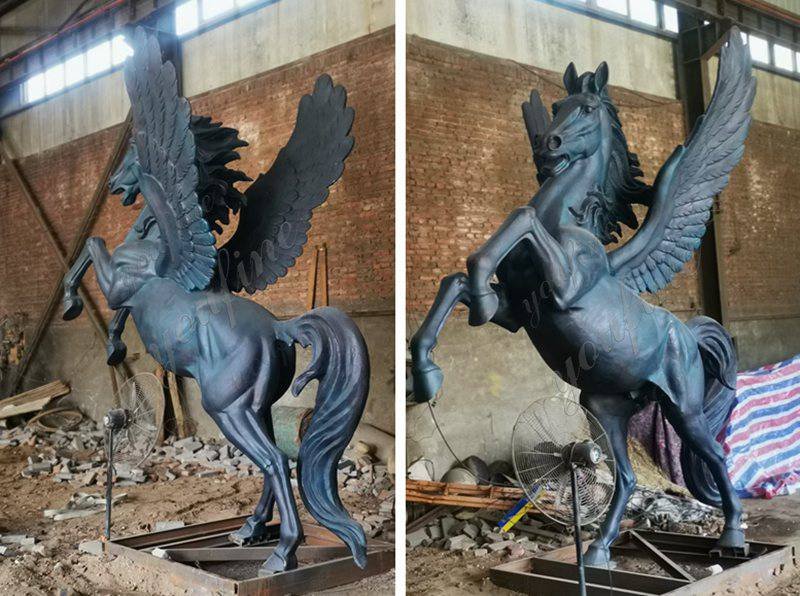 Perfect 1:1 Clay Molds:
When the bronze winged horse sculptures is produced, our artists will make a 1:1 clay model. It is based on the drawings confirmed with the customer. When completing the molds, we will update the pictures for the customer's reference. When our customers are satisfied, then we will make it accordingly. All the efforts that we are doing is to create 100% similar with the original design.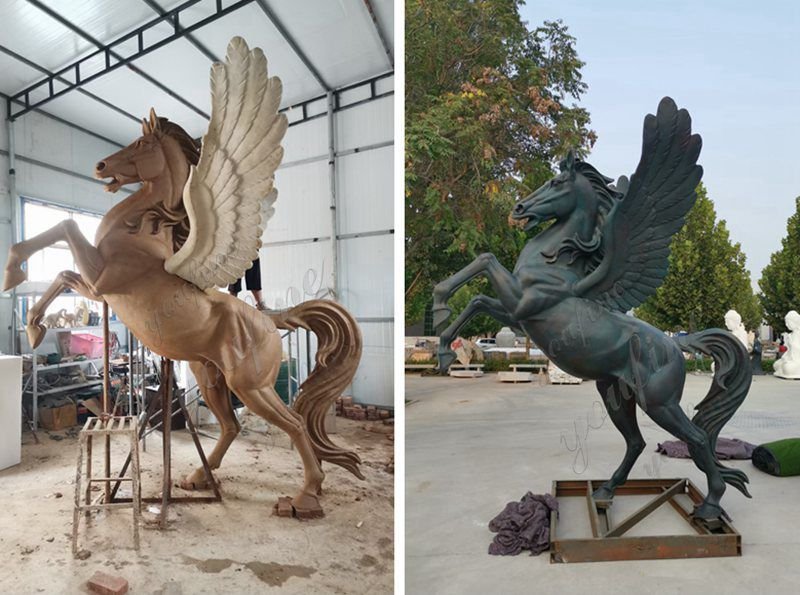 More Designs:
A variety of bronze flying horse statues are available for you to choose from. Here at YouFine, there are abundant of bronze lions, eagles, rabbits, dogs, etc. As long as you have an idea in your mind, our talented masters can make your dream come true. Besides, we also accept custom design of animal sculptures. If you prefer some colors, our coloring masters could get patinas for you.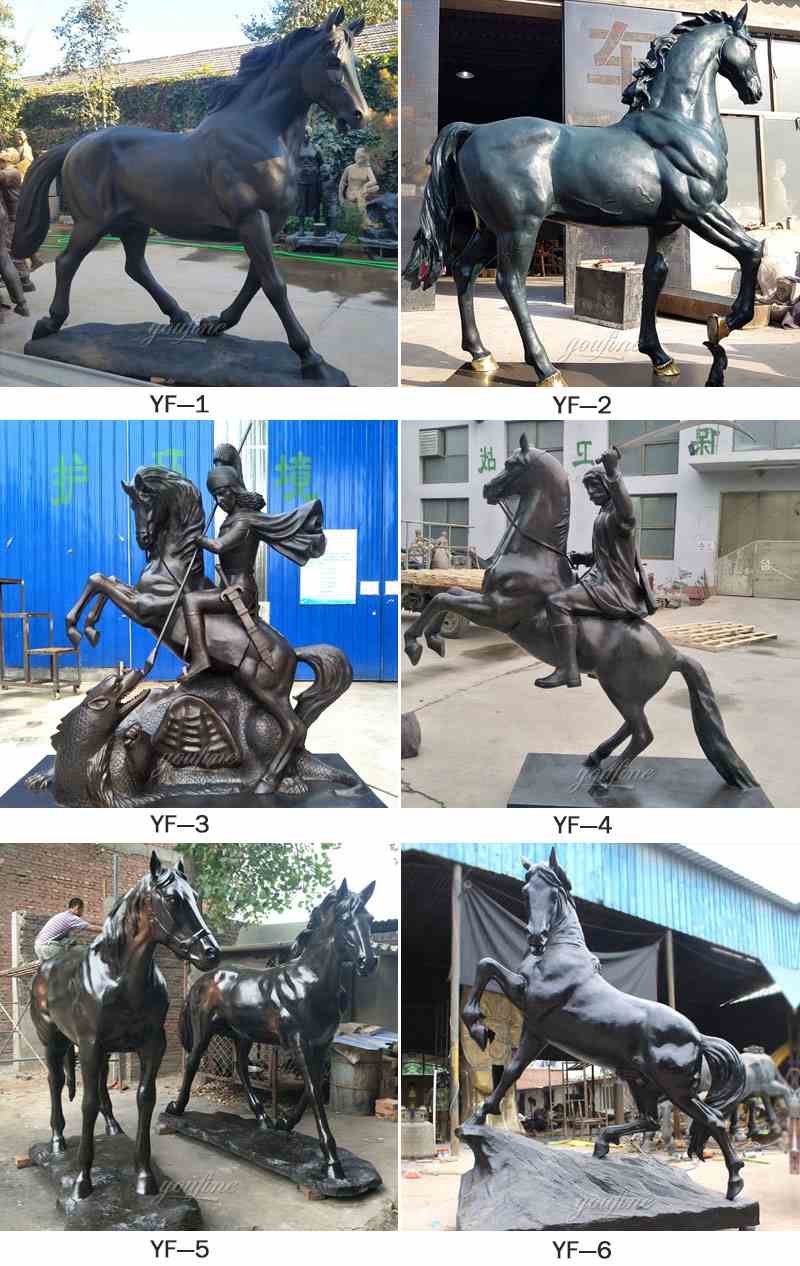 YouFine Advantages:
From the initial drawings to the final product, this bronze winged horse sculptures has 33 complex bronze casting processes. Our artists devote to much efforts on every production steps. Therefore, all of our bronze horse sculptures can stand the test of time because of the high quality guaranteed.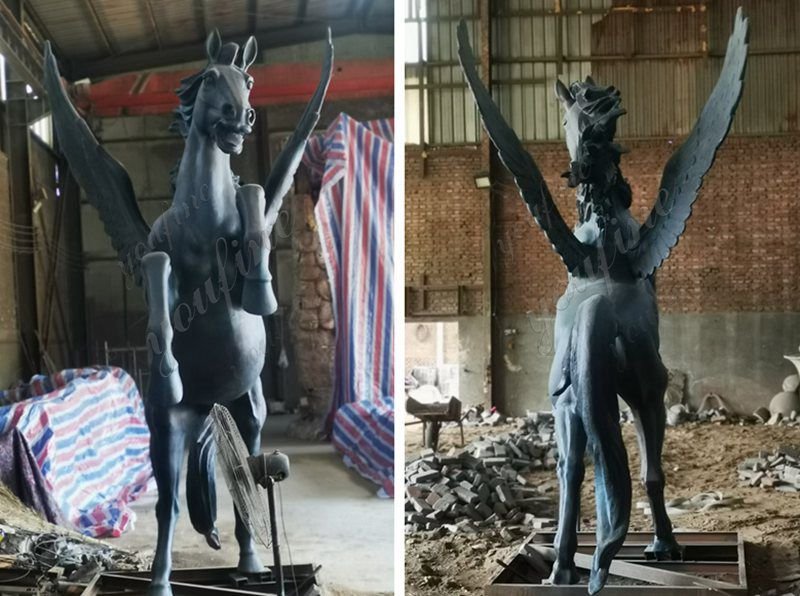 Are you interested in this gorgeous bronze horses? There are large quantities of bronze animals sculptures for you to choose! Leave your message below, see how our passionate and talented staff can help you!
FEEDBACK
Last Article
:
Wholesale Large Metal Bull Statue Chicago Sculpture for Sale BOKK-671
Next Article:
Life Size Bronze Whitetail Deer Statue Garden Animals Sculpture for Sale BOKK-278