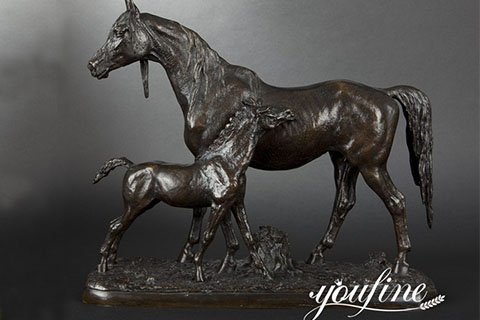 Large Antique Mare and Foal Sculpture Bronze Decor for Sale BOKK-869
This is a pair of antique mare and foal sculpture. This sculpture is made of high-quality bronze, so the quality of this sculpture is extremely high. It has a long life and high ornamental value. So if you like it, you really don't miss it.
Item No: BOKK-869
Material: Bronze
Color: The Picture Color or Customized
Size: Life Size or Customized
Package: Strong Wooden Case
Get Price
Call US Now
Catalog
Mare and Foal Sculpture Introduction:
This pair of mare and foal sculptures is very antique. These two horses are vividly carved by our sculptor and are very real. Start from the ear of the horse to the horse's hoof. Every detail is perfect. Even the boards under the two horses were carved with lifelike stones and the ground. The entire sculpture is integrated. Moreover, the paint on the outer surface of this sculpture is ancient brown, which looks very textured and advanced. No matter where you place such a sculpture, it will be a sculpture that adds a sense of high level to your place.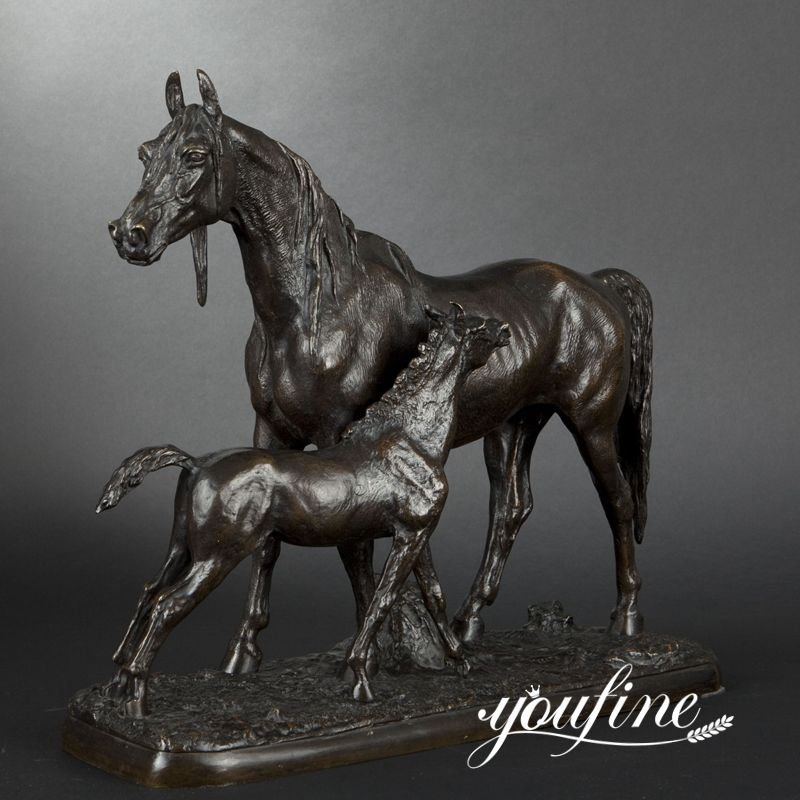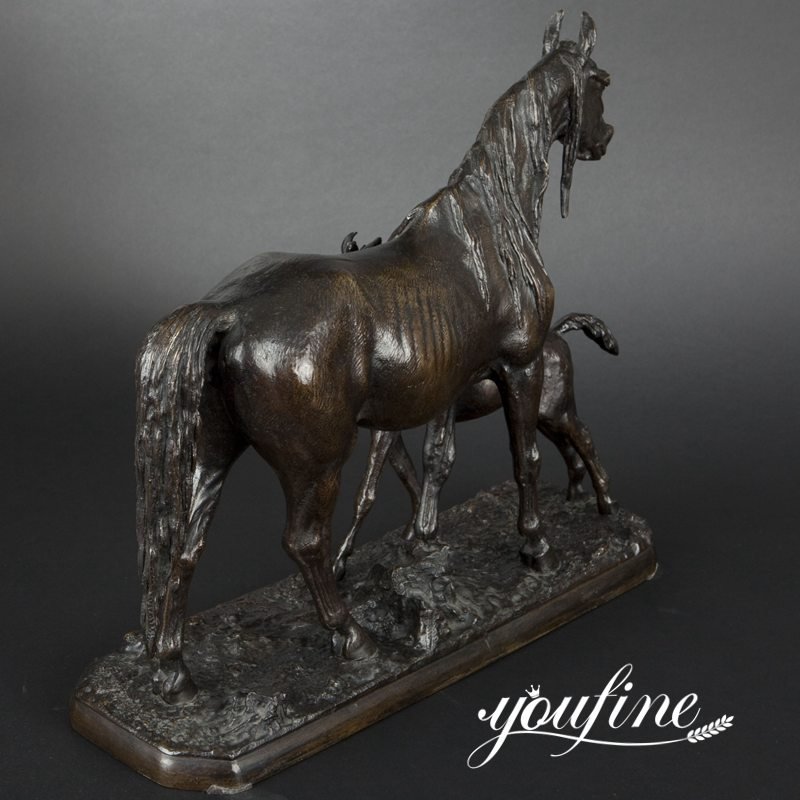 Bronze Sculpture Advantages:
The difference between bronze sculptures and other sculptures is that they are very attractive. Just like this bronze mare and foal sculpture. The longer the time, the more history there is a sense of precipitation. The bronze sculpture has the unique brightness and layering of copper. Bronze horse sculptures have been passed down from ancient times to the present, and have always occupied the forefront of fashion. We used high-quality copper materials when casting this bronze horse sculpture, so as long as you maintain it properly, it is a sculpture that can be passed down as an heirloom.
Craftsmanship:
You Fine has a professional process for casting bronze sculptures. We have always treated every step very rigorously. Starting from making clay molds, we never slack off. Whether it's the middle process or the final coloring, we are not slack in the slightest. To ensure that the details of the final sculpture are perfect, we will make careful modifications when remodeling. So in the end you will get a perfect bronze horse sculpture.
Transportation:
You Fine is a sculpture factory that has been established for more than 30 years. We have been only doing sculptures for so many years. You can believe in our professionalism. Our sculptures have been sold all over the world over the years. We are very familiar with various transportation channels. We have rich experience in transportation. So we can find the most suitable transportation method for you. In addition, we will also purchase full insurance for your sculpture to ensure that your sculpture will be delivered to you intact and undamaged.
If you like our mare and foal sculpture, or you have any questions you want to know. You can contact us at any time.
FEEDBACK
Last Sculpture
:
Outdoor Abstract Bronze Frog Prince Statue Garden Decor for Sale BOKK-436
Next Sculpture:
Life-size Fine Cast Bronze Dog Statue Garden Decor for Sale BOKK-699