Home »
Product
»
Lions sculpture
»
Large Antique Bronze Walking Lion Statue Wildlife Animals Garden Sculpture for Sale BOKK-262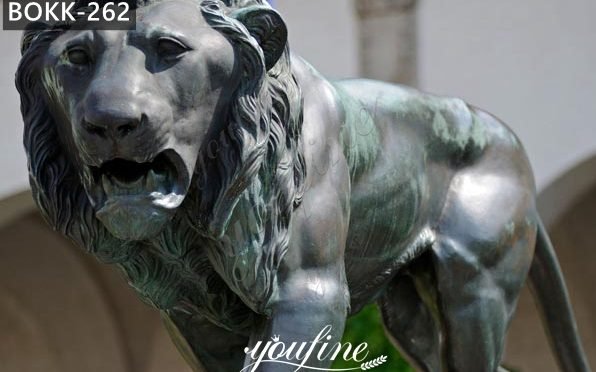 Large Antique Bronze Walking Lion Statue Wildlife Animals Garden Sculpture for Sale BOKK-262
This large antique bronze walking lion statue features majestic bronze lion walking on the solid pedestal. Bring this giant beast back to life.
Item No: BOKK-262
Size: Life Size or Customized
Material: Grade A Bronze
Package: Strong Wooden Crate
Technique: Lost Wax Casting Technique
Superiority 1: Free Custom Made
Superiority 2: Foundry Supplying Directly
Get Price
Contact US
Antique Bronze Walking Lion Statue Details:
This large antique bronze walking lion statue features majestic bronze lion walking on the solid pedestal. It has amazing details from the head to the powerful tail. You could see the smooth body and beautiful antique color, which is the creation of patinas and high polished. The roaring open mouth and each bone are very clear, implying the position of king of the beast. YouFine top masters handles the details to perfection. Bring this giant beast back to life.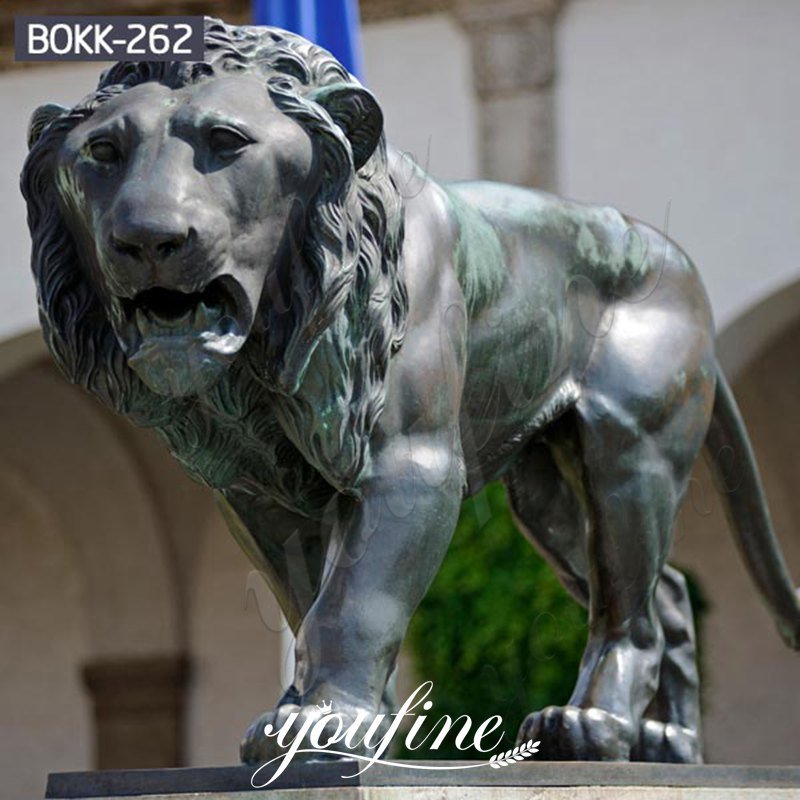 High Tech Castings:
This outdoor antique bronze walking lion statue is made with superb bronze casting technology. It has 33 complicated handcraft process. The silicon precision casting technique ensures the details of the sculpture perfectly restored. At the same time, it also ensures that the quality of the product can stand the test of time. Our bronze animal sculptures can be placed outdoors for a long time. It will never appear the annoying white spots like others. That's where YouFine is proud of.
More Bronze Lion Statues:
This large antique bronze walking lion statue is one of our most popular bronze lion statues in YouFine. You can also have a wide selection of bronze lions statues. For example, sleeping lion, lying lion, walking lion, traditional Chinese foo lion, roaring lion statues and so on. They come in different shapes and can meet all your needs. If you have something you like, provide a drawing, or we could customize it for you.
YouFine Strength:
The production of this large antique bronze walking lion statue bronze sculpture is very complicated. From the clay model to the polishing and patinas, it requires years of skills to hand cast. We can make better bronze lion sculptures by taking advantage of each technical strength. Choose YouFine, every lion you choose will come alive.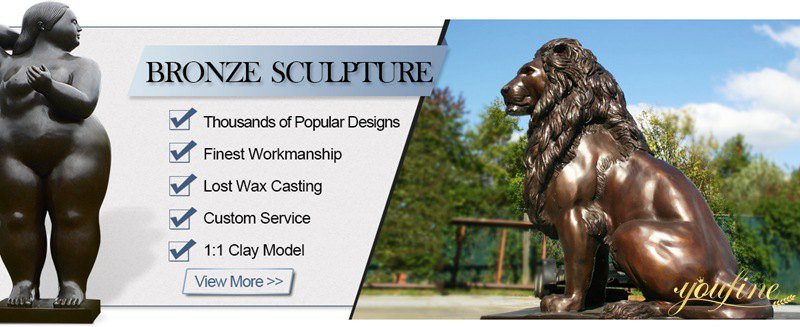 Here at YouFine, you will get the sculpture you want!
FEEDBACK
Last Sculpture
:
Outdoor Life Size Metal Craft Bronze Garden Animal Elk Sculpture for Sale BOKK-819
Next Sculpture:
Life Size Bronze Elk Sculpture Garden Decorative Animals Sculpture for Sale BOKK-820