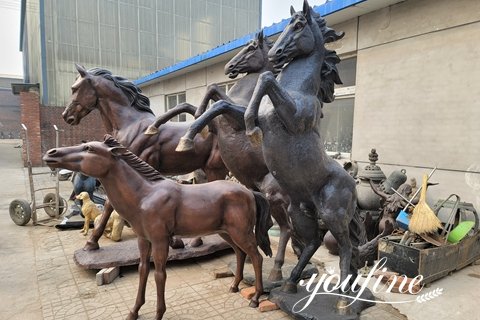 Large Antique Bronze Horse Statues Farm Racecourse Decor in Stock
Here we show you four different sizes and designs of antique bronze horse statues for you.
Material: Bronze
Key Words: Antique Bronze Horse Statues, Life Size Bronze Statues
Color: The Picture Color or Customized
Size: Life Size or Customized
Package: Strong Wooden Crate
Service 1: Customized Service
Service 2: Trade Assurance
Get Price
Call US Now
Antique Bronze Horse Statues Details:
Here we show you four different sizes and designs of antique bronze horse statues for you. Two of them are bronze rearing horse statues with deep black patinas. The other two are a walking bronze horse statue and one little pony statue in stock. Different sizes, but each is vivid and vivid. Any bronze horse has a high quality. If you have requirements for different colors, please feel free to consult!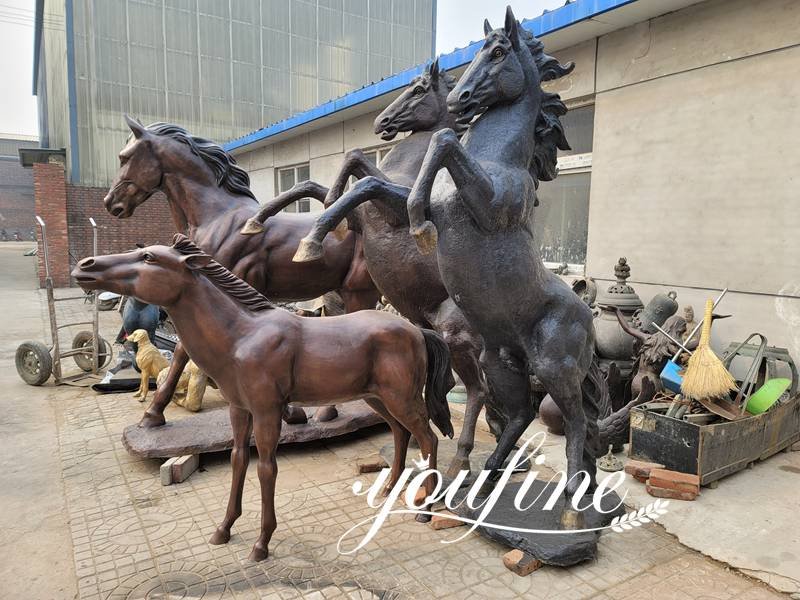 Quality Craftsmanship, Detailed Horses:
Each piece in the YouFine bronze horse series starts from clay mold using lost wax technique. And our bronze horse is also carefully hand-finished and uses the hot patina finish. Whether it is a patina or a wax model, it takes decades of experience to make it. Moreover, our patina masters will use chemical coloring to each bronze sculptures. With time goes by, it will become more natural years later. And there are also several colors for you to choose from. Customization is the biggest advantages of YouFine.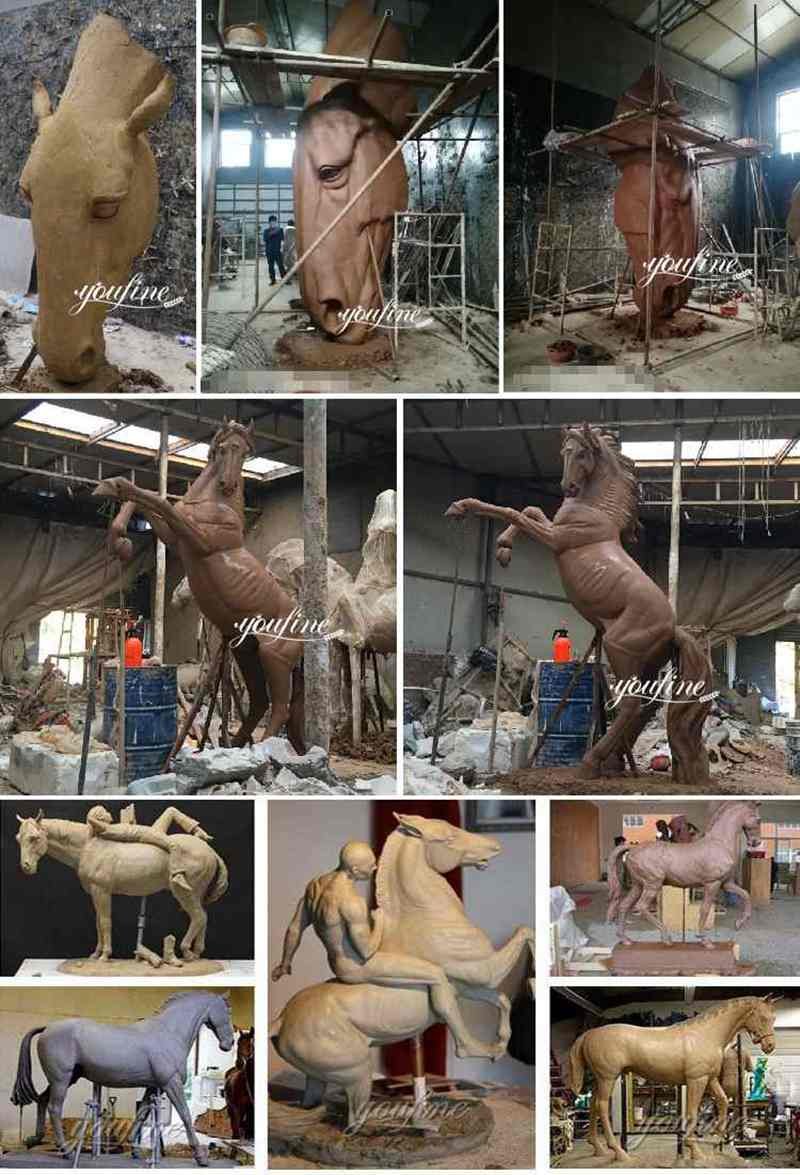 More Horse Statues:
The following four bronze horse statues all have antique bronze patinas. You can also choose your favorite colors, and our designers can customize it according to your needs. Hurry up and contact us, these four stock horses have very good prices. Of course, it can also save you a series of costs such as model fees.
Experienced Team:
In the past few decades, YouFine has produced countless bronze horses for various countries. They come in different shapes and designs, such as classic bronze Arabian horses, Tang horses, bronze horse heads, bronze racehorse statues, saddle bronze horse statues, bronze horses and horseman sculptures, Botero bronze horse sculptures and so on. This bronze horse sculpture is also made by us for our customers. If you like it, we can save the styling fee, please contact us now!
Large bronze horse statues for racecourse decoration for sale.
FEEDBACK
Last Sculpture
:
Life Size Golden Winged Horse Sculpture for Sale
Next Sculpture: