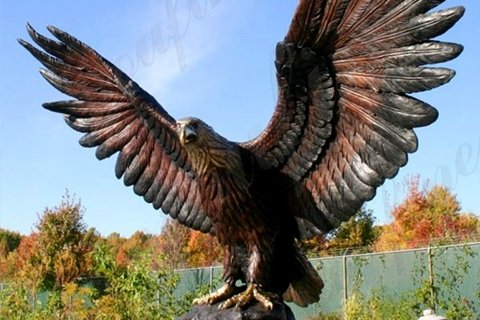 High Quality Outdoor Garden Bronze Eagle Sculpture for Sale BOKK-682
Item No: BOKK-682
Size: Customized Size
Material: Antique Bronze
Package: Strong Wooden Case
Service: Customize Acceptable
Keyword 1: Bronze Eagle Sculpture Art Decoration
Keyword 2: Outdoor Bronze Eagle Sculpture
Payment: T/T, Credit, Western Union, Money gram,PayPal
Get Price
Contact US
Bronze Eagle Sculpture Details:
Our sculptors have many years of professional experience, professional research and bronze eagle sculpture. Our bronze sculpture of eagle has been appreciated by many artists. Whether it is from the look or movement of the eagle, it is a majestic sky overlord. Whether it is the depiction of feathers or the delicate degree of coloring, it could be seen that the sculpture is of high grade.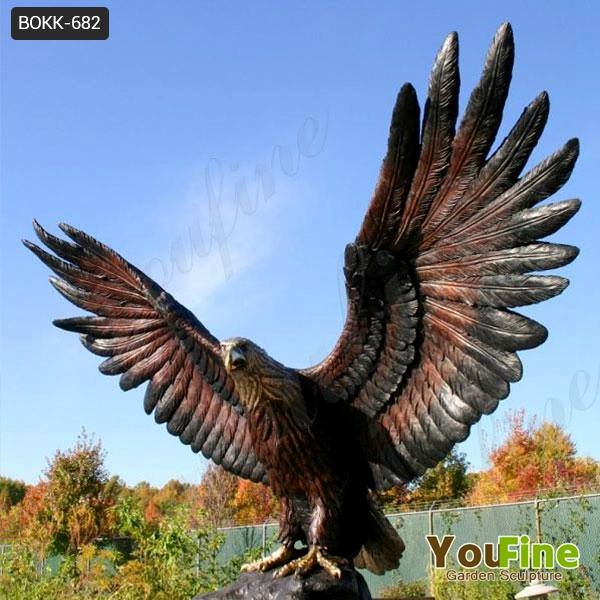 Advantages of making bronze eagle sculpture:
We are a carving factory with a history of more than 30 years. We have long been engaged in export trade and our products are sold all over the country. Our sculptors have studied sculpture since childhood. Each of them has superb carving skills. The bronze eagle sculpture made is lifelike and breathtaking.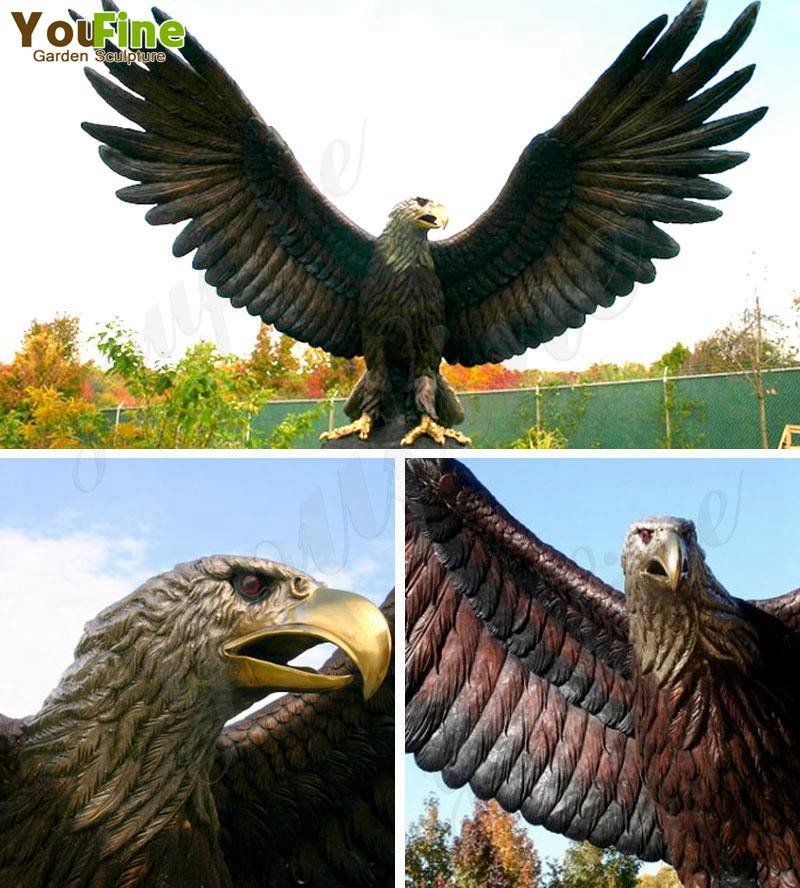 What is the minimum purchase amount:
Just one piece we could also customize for you. Half of our clients are private clients. Our sales team and service team have accumulated rich experience in serving private customers. Although the number of orders is the smallest, it is well known that the more you order, the better the price you get.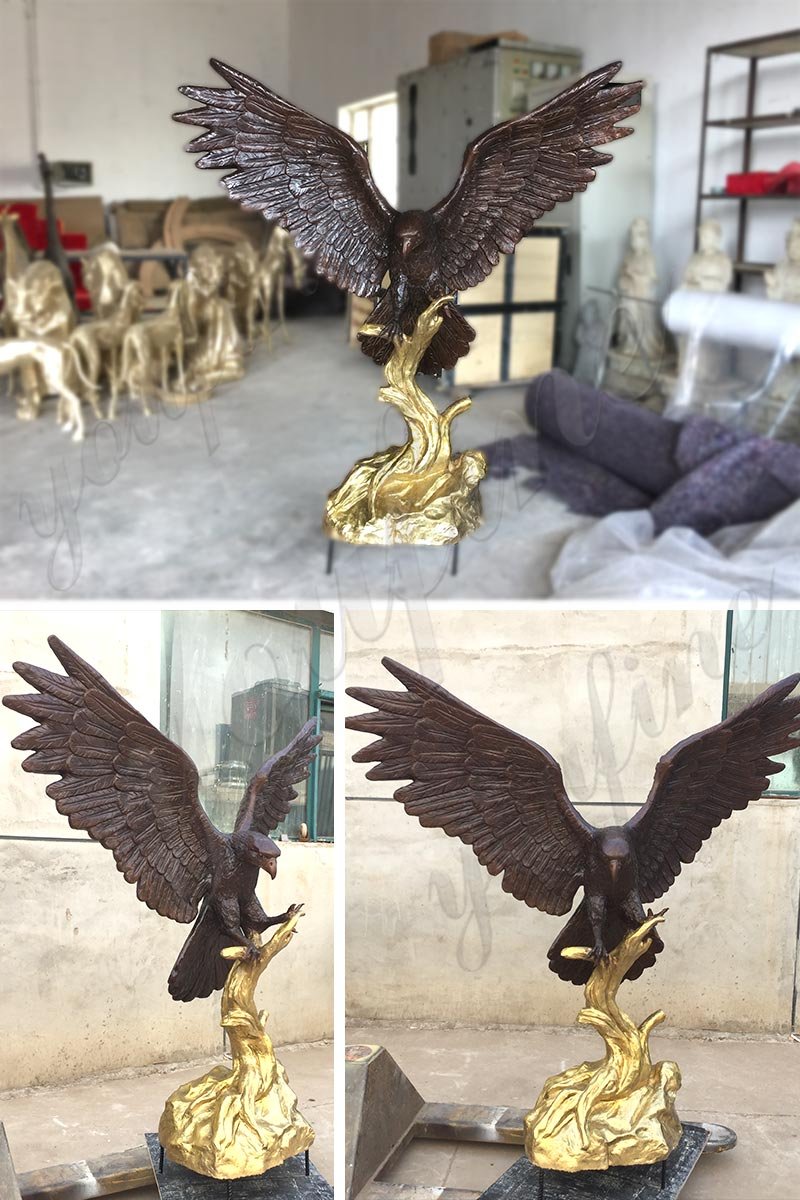 Application range of bronze eagle sculpture:
Whether indoor or outdoor, garden or square, our bronze zoo sculpture could appear anywhere you want to see him. The bronze sculpture is strong and safe, has a high degree of wear resistance, and has a long service life. Please believe that all our products are carved with high-quality bronze materials and hand-carved, and carefully polished by our experienced professional sculptors. We have been committed to the production of bronze sculptures for many years. So the quality of our sculptures can be guaranteed.
If you contact us to purchase:
Contact information is available at the bottom of our website. You could leave a message or email us. Of course, we are also happy to receive your call. If you are interested in our bronze eagle sculpture, please contact us.
FEEDBACK
Last Sculpture
:
Fine Cast Bronze Bison Statue Garden Decor for Sale BOK1-004
Next Sculpture:
Antique Bronze Horse Head Statue Still Water for Sale BOK1-005