High Quality Bronze Bear Sculpture for Sale BOKK-291
Item No: BOKK-291
Material: Bronze
Color: The Picture Color or Customized
Size: Life Size or Customized
Package: Strong Wooden Case
Service 1: Customized Service
Service 2: Trade Assurance
Get Price
Contact US
A pair of marble bear sculptures are particularly attractive whether they are placed in outdoor gardens or city squares. We have also made bronze bear sculptures for the zoo. A bronze bear sculpture is very attractive wherever it is placed.
We customize bronze sculptures for many customers, both in material and size. We will make a clay mold before customizing the bronze sculpture. Our clay mold masters have all learned sculpture since childhood.
The overall performance of the sculpture made of copper is very good, it is sturdy and safe, the wear resistance is relatively high, and the service life is long. It is widely used in the construction of urban landscapes. It has a bright appearance and a rich sense of hierarchy, and is loved by people everywhere. Bronze handicraft ornaments are naturally natural, with a unique temperament, which are not found in other materials of plastic carving crafts.
Along with economic development, urban construction is becoming more and more important, and the content of urban construction is also very extensive. It largely integrates technology and art. Bronze casting is one of the more popular contents in urban construction. Not only does it add brilliance to our lives, it is also an excellent choice for gifts and blessings. It is also one of the cores of urban construction.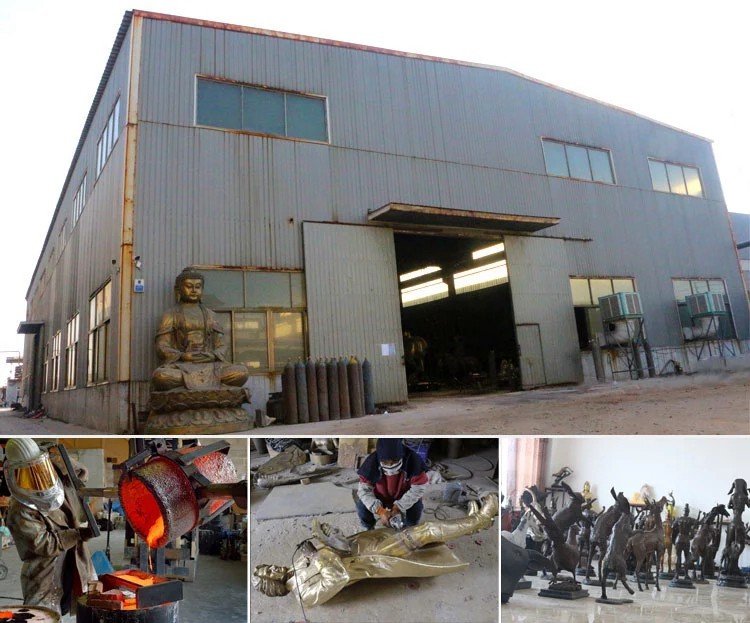 If you also want to make a bronze bear sculpture, please leave us a message or call, our business will reply you in time.
FEEDBACK
Last Sculpture
:
Huge Outdoor Bronze American Horse Sculpture for Sale BOKK-733
Next Sculpture:
High Quality Bronze Wall Street Bull Sculpture for Sale BOKK-660