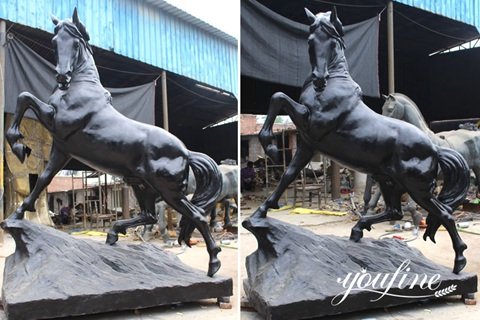 Garden Life Size Bronze Rearing Horse Statue for Sale BOKK-559
Item No.: BOKK-559
Material: Grade A Bronze
Size: Life Size or Customized
Key Word 1: Bronze Rearing Horse Statue
Key Word 2: Rearing Horse Garden Sculpture
Advantages: Door to Door, 30-Year Quality Grantee
Get Price
Call US Now
Bronze Rearing Horse Statue Details:
This life size bronze rearing horse statue is very handsome. Featuring a rearing gesture, our brass horse is extremely brave. As the iconic sculpture of the racecourse, our horse sculpture will be a very lifelike artistic design. Finely carved from grade A bronze, it has a very high artistic level. YouFine talented artists grasp the essence of horses and can completely restore the image of horses vividly.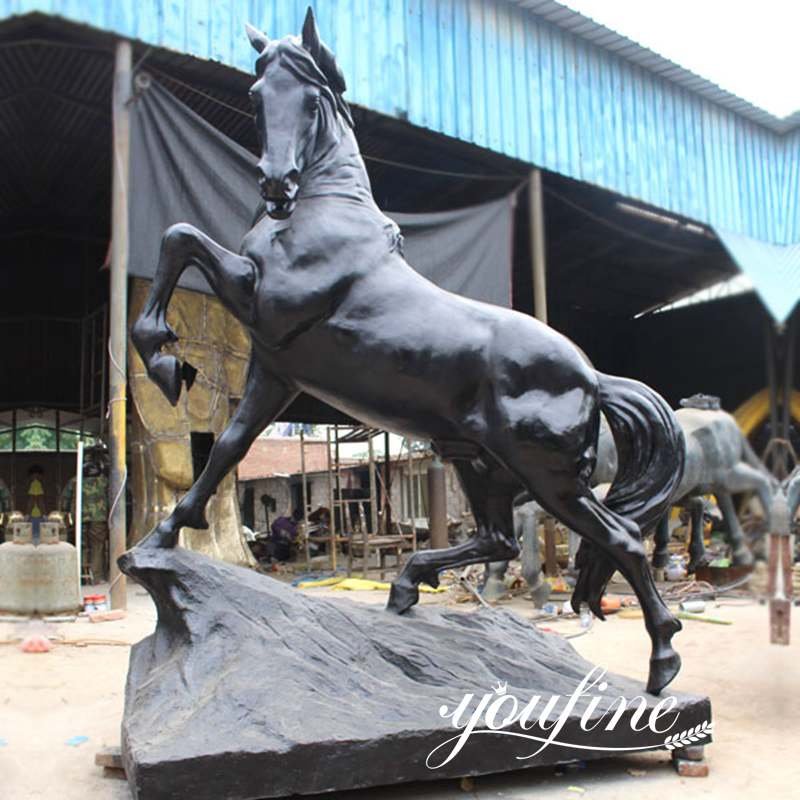 More Horse Statues:
There are different designs of horse statues in YouFine. For example, bronze horse and rider statue, bronze race horse statue, bronze horse head statue, bronze horse statue with saddle, bronze rearing horse statue, Arabian horse statues for sale, rearing horse garden statue, etc. . If you have a design you like, please feel free to send it to us. We can customize according to your needs.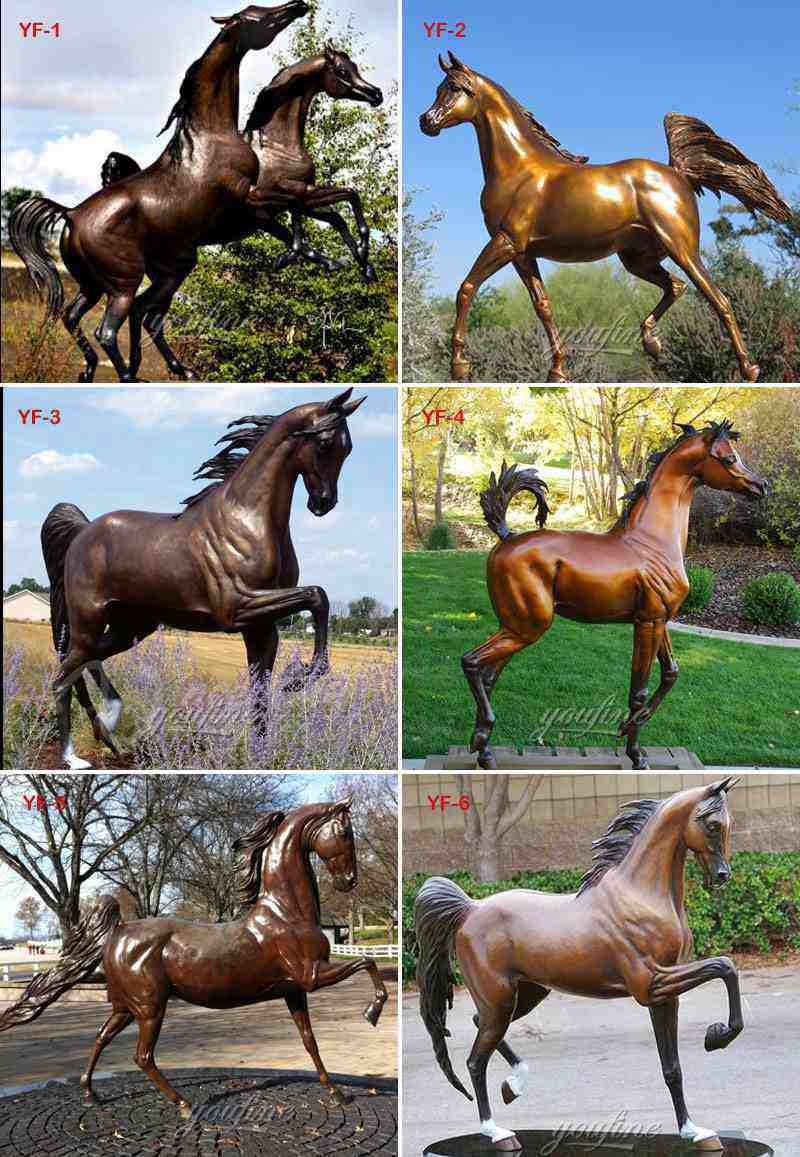 Good Moral:
The horseshoe is fortitude and strong, and the gallop is unstoppable, implying that career, schooling, and official management will win. It can lead to an early stagecoach movement, an official promotion, and early victory. Accompaniment is indispensable for a person's victory. One horse leads you through all difficulties. The body and charm of horses is a precious physical wealth in the development of human beings. It has an extremely important role in promoting human emotions, psychology and even the development of human society.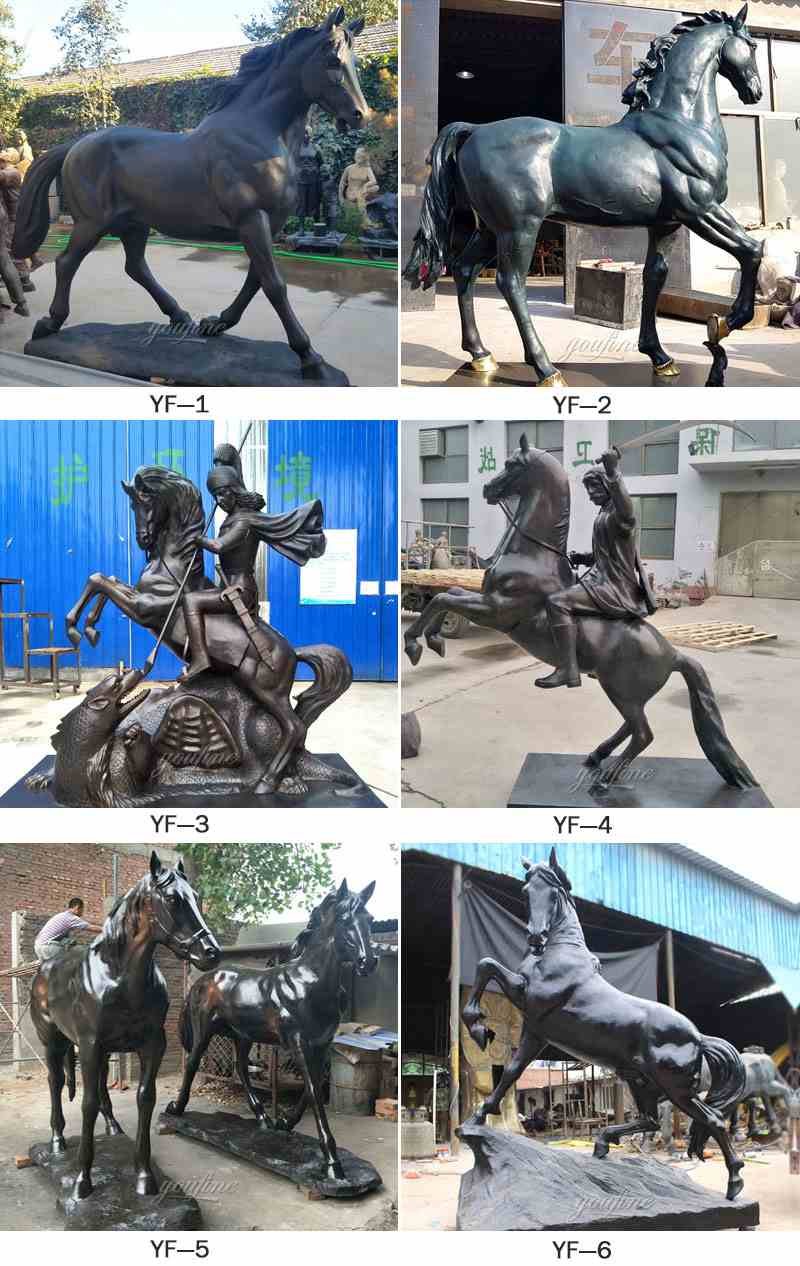 The horse's unrestrained gallop gives mankind the strength to defeat the enemy and self; its beauty and softness give mankind the peace and warmth of life. Horses are the elves galloping freely in the wind on the grasslands; horses are the wings of heroes who defend their homeland, punish evil, promote good, and support justice. They fight on the battlefield and fly like a horse.
Quality Craftsmanship:
This large bronze rearing horse statue uses 100 years advanced traditional lost wax method. This method requires at least 33 crafts. Although complicated, it can perfectly preserve the shape and details of the characters. The exquisite craftsmanship guarantees more authenticity and details of our sculptures. Contact us for more and more favorable prices!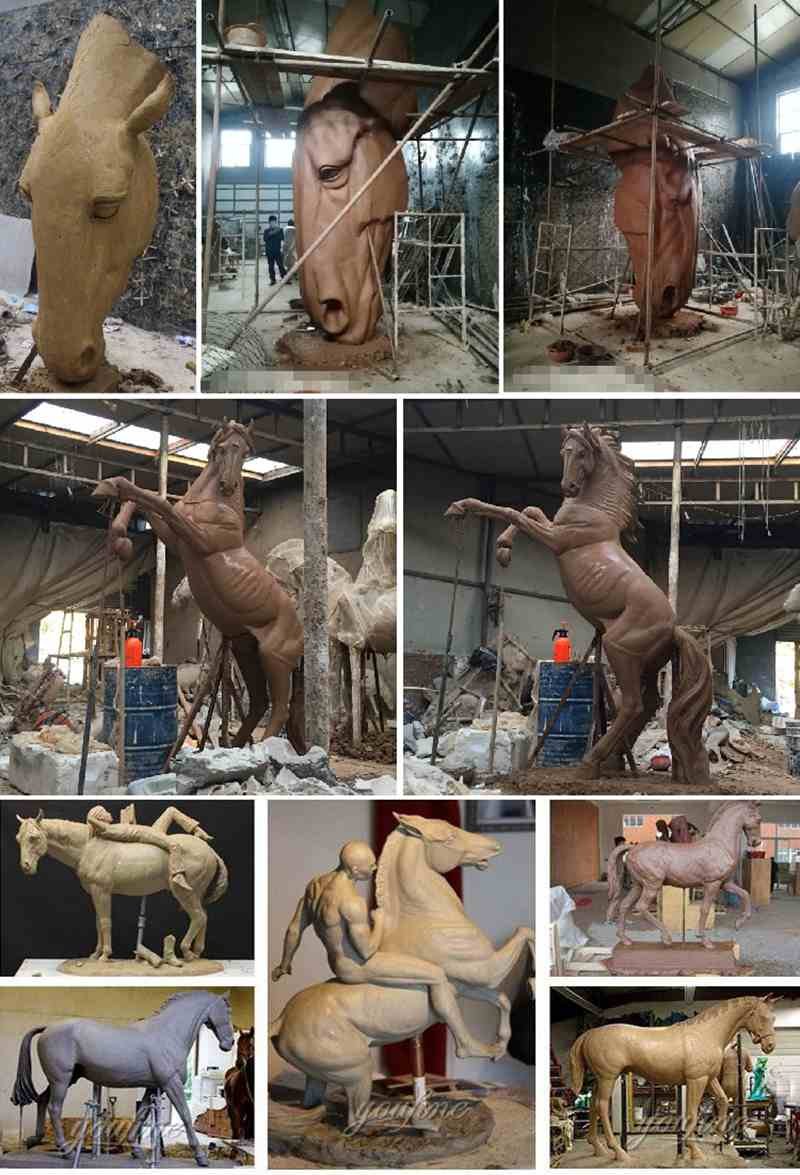 FEEDBACK
Last Sculpture
:
Life Size Bronze Tiger Statue Feedback from England Customers
Next Sculpture: