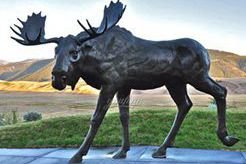 Garden Lawn Bronze Moose Statue Bronze Animal Sculpture Outdoor BOKK-282
Item No: Mokk-282
Size: Customized Size
Material: Antique Bronze
Package: Strong Wooden Case
Service: Customize Acceptable
Keyword 1: Bronze Moose Statue Bronze
Keyword 2: Bronze Animal Statue for Sale
Payment: T/T, Credit, Western Union, Money gram,PayPal
Get Price
Call US Now
The moose is the largest deer in the world. Adult male moose and antlers are as high as 3 meters, even larger than brown bears. Although the moose is a herbivore, there are few natural enemies. This is inseparable from the unique fighting antlers of the adult bucks. Our Lawn Bronze Moose Statue perfectly show the details of the moose and the products are very realistic and tall.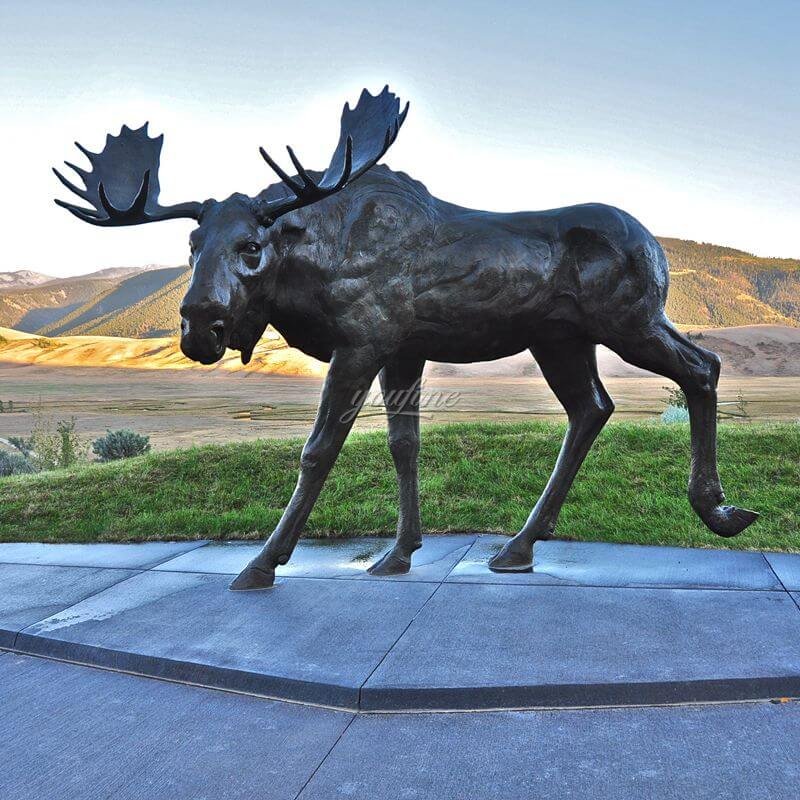 The moose's legs are particularly slender compared to the strong body and angle. But don't worry, our factory has professional sculptors who could perfectly create Lawn Bronze Moose Statue and can be customized.
In order to make the bronze statue more vivid and realistic, our artists must first make a 1:1 clay sculpture. Secondly, the sculptor made a wax mold. Third, our bronze masters cast bronze according to the existing wax pattern. Next, surface treatment and coloring are performed. Finally, we send the completed bronze moose sculpture picture to the customer for final inspection.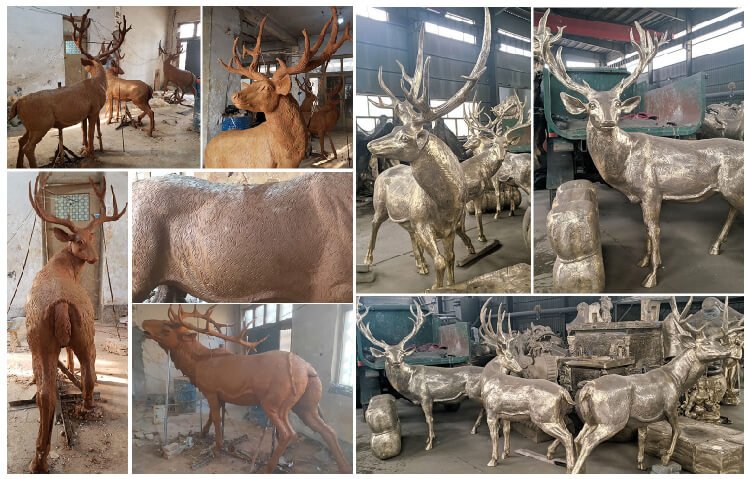 We support multiple payment methods and our products are sold all over the world. We support customization, you can communicate with us the size you want, we could provide you with the best solution.
Nothing is more exciting than putting a beautiful Lawn Bronze Moose Statue in the garden. If you need more product information, please contact us.
FEEDBACK
Last Sculpture
:
Bronze Life Size Horse with Jockey Sculpture Race Course Decor for Sale BHL-05
Next Sculpture:
Hot-selling Modern Garden Decoration Large Bronze Lion Sculpture Animal Sculpture MOKK-448