Home »
Product
»
Others
»
First-Class Bronze Turtle Statue Large Outdoor Decor Factory Supply BOKK-387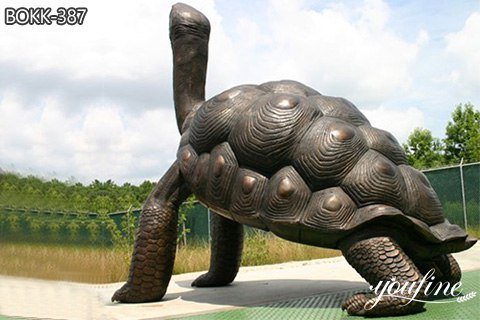 First-Class Bronze Turtle Statue Large Outdoor Decor Factory Supply BOKK-387
Such a realistic large bronze turtle statue must be very attractive. It would shock people in any place. If you like this kind of sculpture, YouFine is your best choice. You could contact us immediately for more information.
Item No: BOKK-387
Material: Metal bronze
About Us: 39 Years Factory
Technique: Lost Wax Process
Service: Customize Acceptably
Get Price
Contact US
Bronze Turtle Statue Introduction:
This Bronze Turtle Statue has a huge body, so you could see all the details and structure of the turtle body. This is very suitable for people to observe the characteristics of tortoises, and it is also suitable for children's education. The tortoise's neck was raised high, and its head was looking at the sky. At the same time, its limbs stand up, forming its body and turtle shell. Every detail of its body is so realistic that it makes people feel like a real tortoise is standing there. Such charming and special animal statues are worthy of your appreciation. Therefore, placing it in an outdoor garden or zoo would be a very good choice.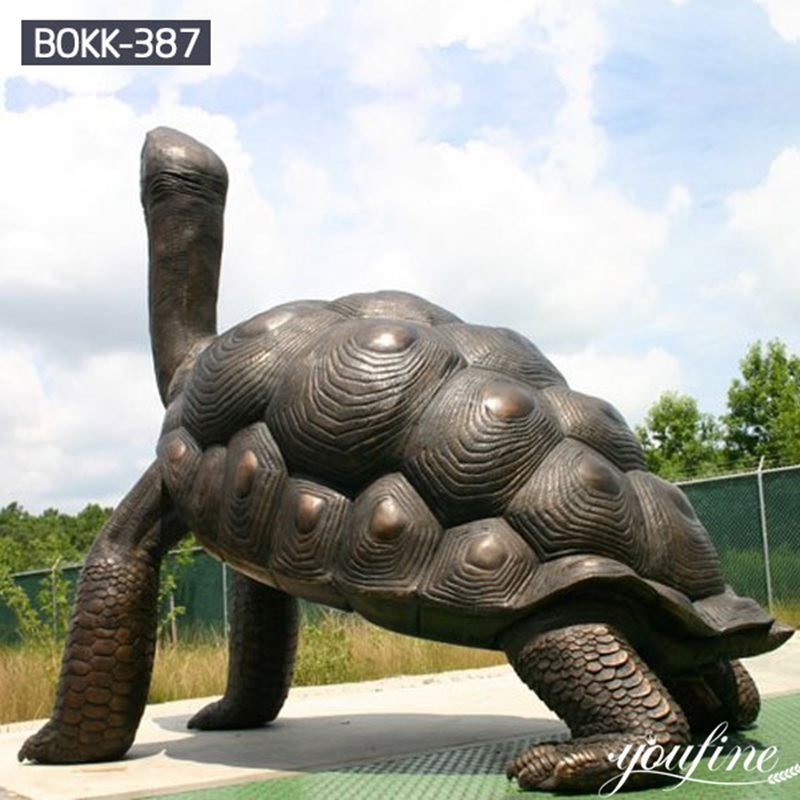 Craftsmanship:
The details of this Bronze Turtle Statue are vivid and detailed, which is impressive. In the process of making this sculpture, we used bronze with a copper content of more than 80%, so we could guarantee the first-class quality of this sculpture. It could serve you for more than a hundred years. At the same time, our copper casting process is the traditional lost wax method, so we could guarantee the lifelike of every detail of the sculpture. And during the casting process, we would repair the wax and other details. It is to ensure the perfection of the sculpture details to the greatest extent.
Reasons for the Popularity of Bronze Sculptures:
As we all know, all bronze sculptures have collection value. Over time, bronze sculptures would become more and more natural and beautiful. Moreover, the sculpture made of bronze has a unique charm. They have been popular since thousands of years ago, so they carry historical accumulation and mystery. Many antiques are cast in bronze, and therefore people have a mystery for bronze. What's more, the bronze sculptures are of high quality, and a perfect bronze sculpture could become a permanent treasure of a place.
Why Choose YouFine:
Top team. Our team is at the top level in the industry. Whether it is design or sculpture production, our team has the professional dedication and superb technology. Ensure that the sculpture meets international art standards and every detail could stand the test.
One-stop service. We could handle all matters during the transportation of the sculpture for you, including design, model, production, packaging, transportation, installation, and after-sales. You just need to wait to receive the sculpture at home.
Factory-direct sales. Under the same quality, you could get the lowest price.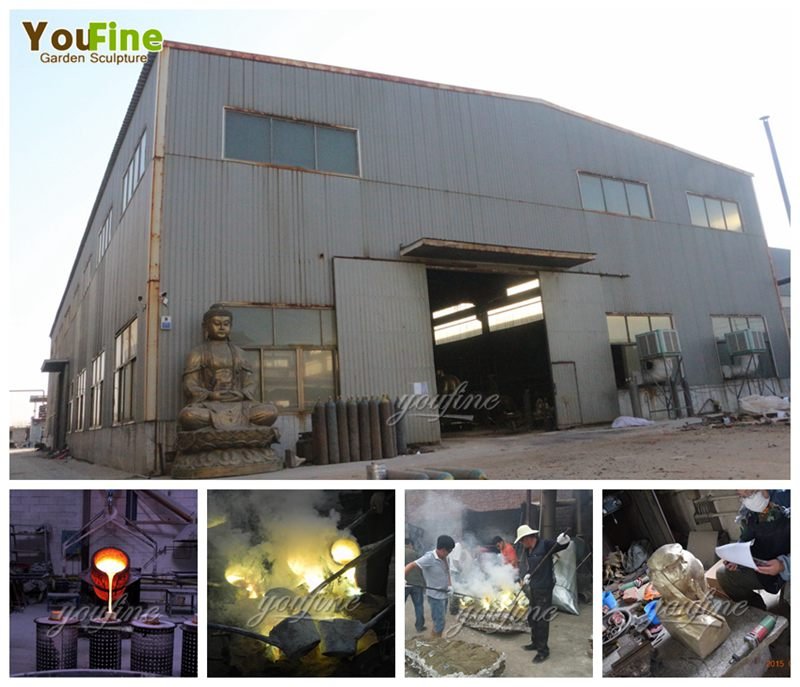 So if you want to know more about our Bronze Turtle Statue or other animal sculptures, please contact YouFine Sculpture as soon as possible. Our friendly staff would provide more information.
FEEDBACK
Last Sculpture
:
Garden Decoration Bronze Animal Sculpture Leopard Bronze Sculpture for Sale BOKK-653
Next Sculpture:
Life Size Bronze Kangaroo Family Sculpture for Sale BOKK-990