Fine Cast Life-size Bronze Horse Statue for Sale BOKK-998
This is a life-size bronze horse statue. This sculpture has very realistic details and shapes. If you are looking for a bronze horse sculpture, YouFine could give you more choices.
Item No: BOKK-998
Size: Any Size You Want
Material: Bronze
Insurance: Cover all the risk
Place of Origin: Hebei,China
Technique:Lost Wax Method
Get Price
Contact US
Life-size Bronze Horse Statue Introduction:
This life-size bronze horse statue is the true color of copper, so it is very natural and real. We could see that this bronze horse sculpture has very real details and shapes, whether it is its slightly opened mouth, its flowing hair, and even its high horse hooves are very detailed. Such a sculpture seems to be a real horse frozen there.
The picture of this life-size bronze horse statue was taken in the factory. So the photo looks a little messy. But this also confirms its realism. Generally speaking, there is a coloring process after a sculpture like this one. But the customer who customized this sculpture likes the primary color of copper, so we only do high polishing on the surface. If you like some other colors, YouFine has professional coloring top masters, especially the top chemical coloring masters who are very skilled. Not only the color density is well controlled, but it is also very natural and would never fade.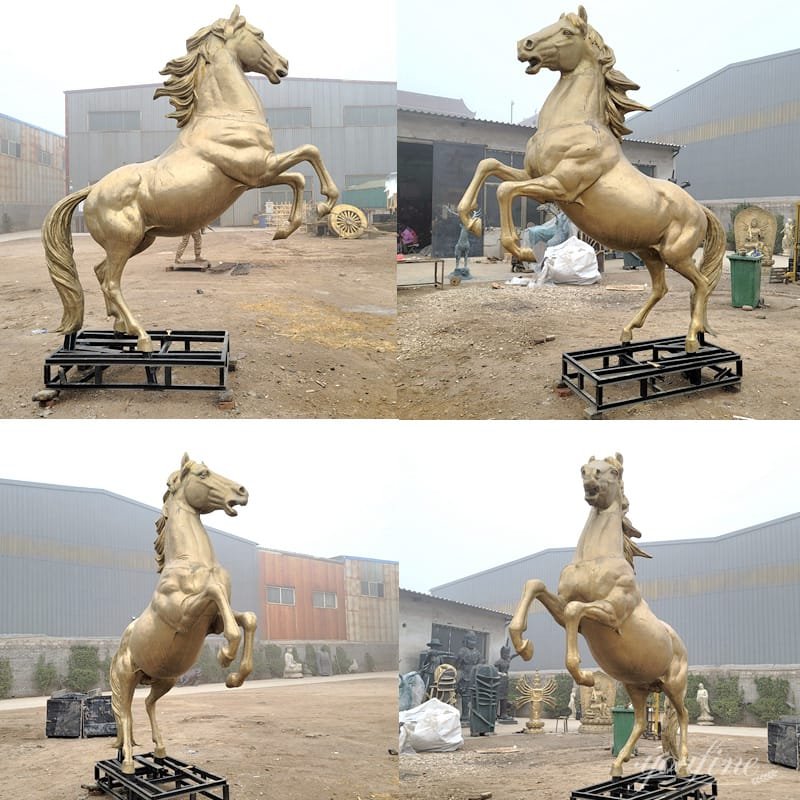 Craftsmanship:
Such a bronze horse sculpture was produced after 33 steps. Because YouFine's workers and artists treat every step rigorously, so in the end would there be such a highly restored sculpture. The importantly step mud model making, we invite the most professional top masters of mud models. And also the wax repair type in the middle, we do not ignore the details of a hair strand. We are very meticulous in every step.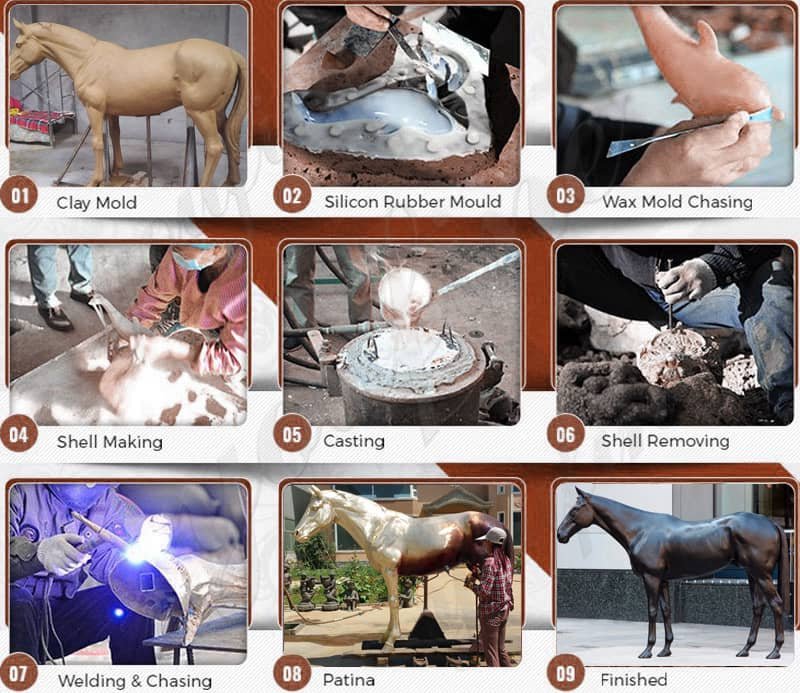 YouFine is a sculpture factory established in 1983. We have been doing sculpture export. Now our sculptures are sold all over the world, and there are our sculptures in many countries and regions. Some customers often visit the factory. Below are some pictures of customers visiting.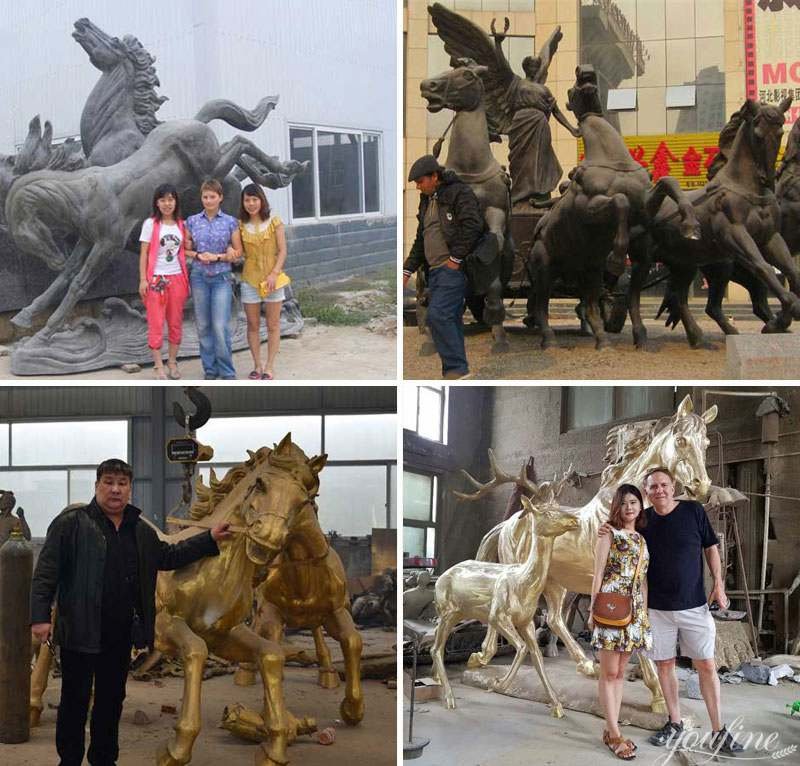 YouFine has a professional sculpture production team that could provide you with all kinds of bronze horse sculptures with different poses. At the same time, we also accept customization. If you have any ideas, you could tell us. We would do it for you.
If you want a life-size bronze horse statue with a high degree of restoration, you could contact us at any time.
FEEDBACK
Last Sculpture
:
Life Size Bronze Hippo Sculpture for Garden for Sale BOKK-979
Next Sculpture: