Famous outdoor Self Made Man Sculpture Price
this replica of Self made man statue is for my client Mr Lin from USA.the height is 8 feet. He placed the self made man sculpture in his big house.,we have made different size ,like 8 feet high,6 feet,18 inch tall, 24 inches tall… we also accept any customized size made .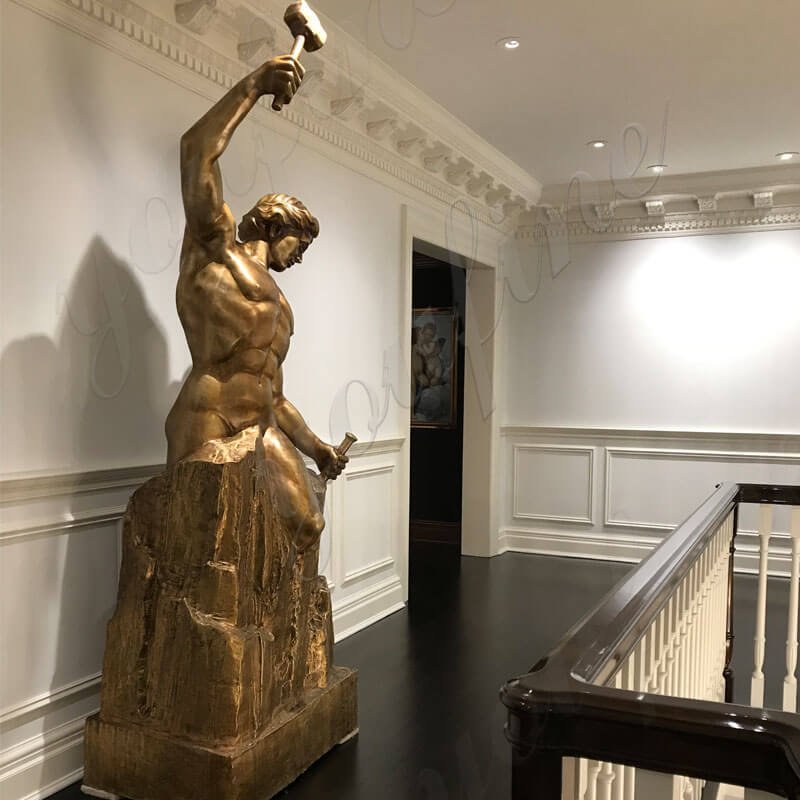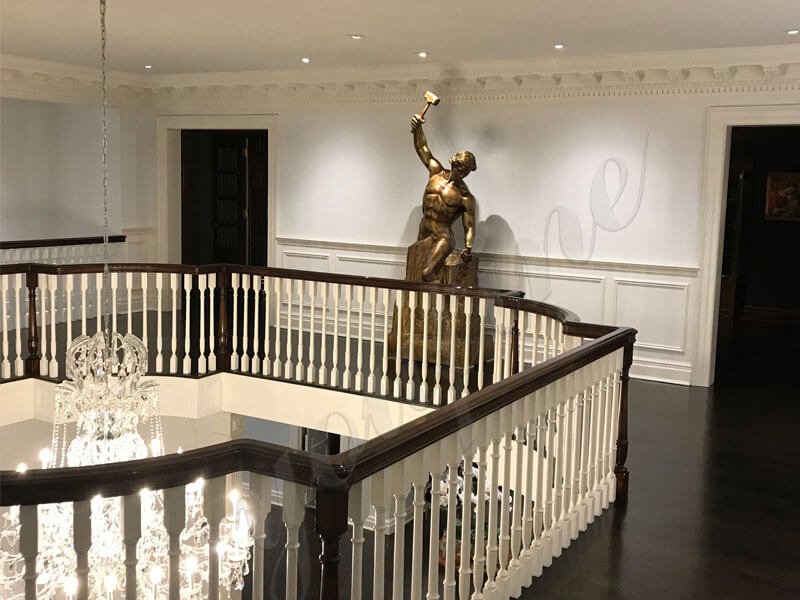 Bobbie Carlyle's bronze sculpture, self made Man, has been one of her most successful works. Like many of her works, it has evolved from her life experiences and is a daunting task. Six different male models were designed for Bobbie because she created self-made men. Her son provided the face, and various body parts were borrowed from other men in her life. She first worked in Colorado in 1987 and sat for a year before becoming a 37-inch bronze.
The huge version began with a clay-covered foam and was idle and unfinished for a while as Bobbie hovered it in her studio every day. "when I decided to concentrate on the sculpture, I had an accident and suffered flogging and pelvic fractures," she said. "when I was working in religion, I was still on crutches, but still recuperating." Bobbie had to drag the 10-foot-high sculpture to a friend studio to make the work because her own studio had a ceiling only nine feet tall. The original monumental work was displayed in front of the Douglas County Government Building in Colorado until it was acquired by the U.S. ambassador to Saudi Arabia. "I had some men buy smaller versions of these works for themselves, while wives bought them for their husbands." This article represents a man carving his future. I left deliberate marks and scratches in my finished work. Men need to see signs of effort and toil. "the huge reaction to this particular work encouraged Bobbie to start creating a self-made woman named In Progress, two words that accurately describe her own artistic and personal status." Six years before my divorce, I decided to work full time and went all out and said, "I have seven children and five still live at home. My children support my efforts and learn to help at home, so I can concentrate on my work. "
A self-made definition is made by oneself or by a person who has achieved success through his own efforts. A self-made example is a poor-born man who started his own business and earned millions of dollars.
FEEDBACK
Last Article
:
Custom Military Bronze Statues The Three Soldier Sculptures Memorial for public
Next Article:
Bronze Cast Wall Art Matteo Pugliese Sculpture replica Matteo Pugliese for sale