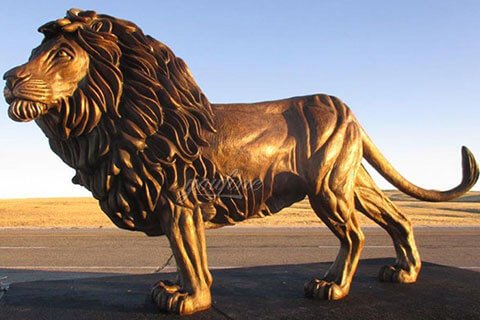 Custom bronze life size lion sculpture animal statues for front door
ITEM-NO:BOKK-680
Size: Length:5.5 feet Height:4 feet tall
Made of Bronze (Lost Wax Casting Method)
Suitable for Indoor or Outdoor/Garden Use
Finished Time: 20 days
Shipping Time:10-20 days
Get Price
Call US Now
The first is to design the drawings for the overall concept of the bronze lion, and then  cast bronze lion sculpture according to the pattern, and then make a rough model of the designed pattern with the mud draft, which is convenient for us to finalize. If there is anything wrong, we can change it on the clay sculpture. Secondly, we will scale up the clay sculpture and make one to one clay sculpture.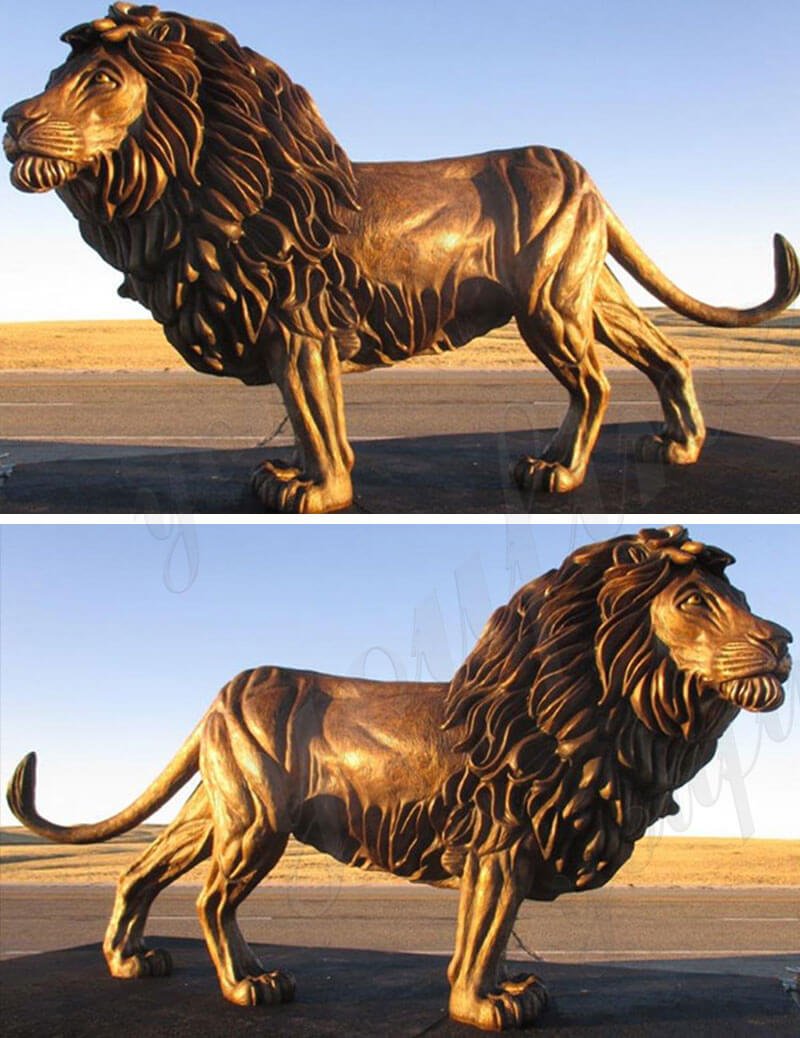 What's the meaning of a pair of lion statues in front door?
In Quebec, homeowners traditionally place one or two lions sculpture in front of their house once their mortgage is paid off. Whether placed in front of a door or by a staircase, the lion remains true to itself as a symbol of honour, respect, and power, and can even be seen in popular buildings in Paris and New York.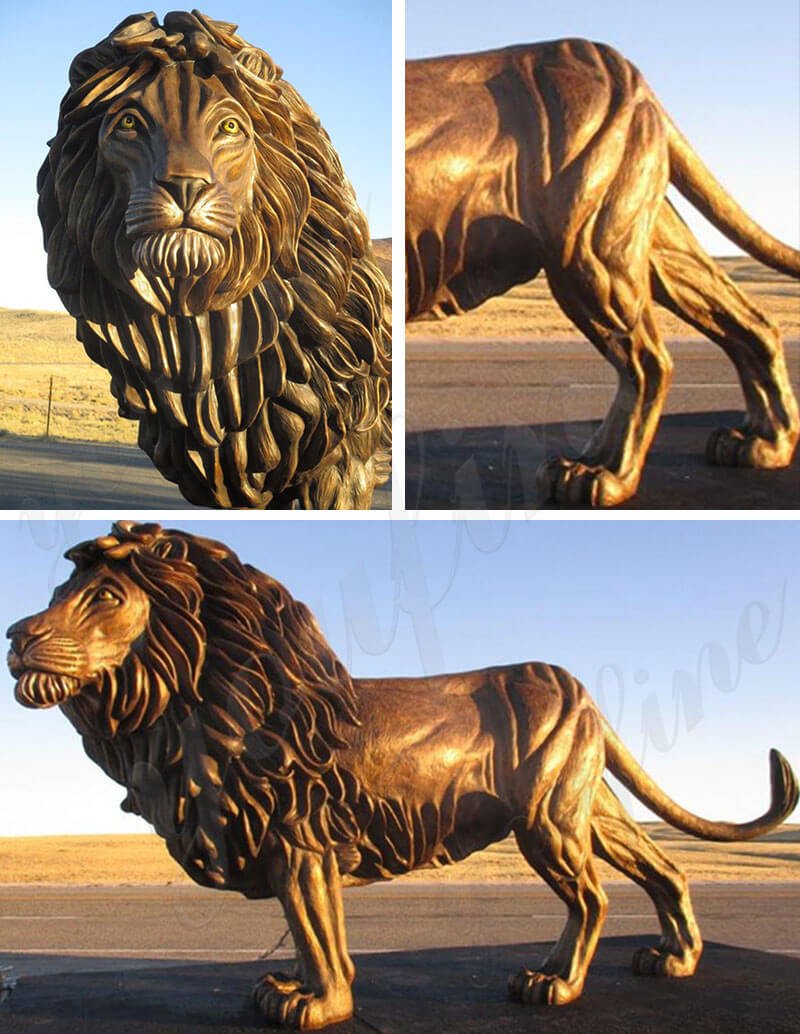 but some people think that it is a sign of hospitality—also pineapples are signs of hospitality. It never seemed that to me, as it looked very scary to enter the house with two lions on each side of the door. A funny thing happened when I was walking my dog ( a beautiful springer spaniel) named Bootsy— she saw the lions and immediately wanted to attack them- she finally retreated behind our legs when we told her to go ahead–ha ha. Many neighborhoods have these lions in their front–but personally–I think they are ugly!
FEEDBACK
Last Sculpture
:
Life size Garden decorative animal statue bronze elk sculpture for sale
Next Sculpture:
BOKK-681 Bronze Large Blind Scale Lady Justice Sculpture for Sale