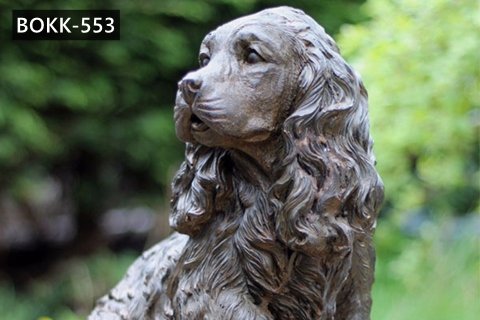 Custom Antique Bronze Springer Spaniel Dog Statue for Sale BOKK-553
This custom antique bronze springer spaniel dog statue depicts a sitting dog of breed with drooping ears and long silky coat.
ITEM-NO: BOKK-553
Size: Life Size or Customized
Material: bronze
Theme:Garden Ornament
Tech: Advanced Lost-Wax Casting
Keyword: Large Greyhound Statue for Sale
Place Of Origin: Hebei, China (Mainland)
Get Price
Contact US
Custom Antique Bronze Springer Spaniel Dog Statue Details
This custom antique bronze springer spaniel dog statue depicts a sitting dog of breeds with drooping ears and long silky coat. With one foot lifting up, it stares front sight. In addition, you can see its gentle expression, stable structure and friendly tail. YouFine creates every bronze animal statue vividly. It has a deep body, strong and muscular legs, and can easily support the body. This realistic antique dog has full detailed designs, which bring this dog to life. YouFine craftsmen have done such a fabulous work of art.
Why Outdoor Bronze Springer Spaniel Dog Statue So Popular?
As family loyal friends, everyone loves dogs, and this bronze springer spaniel dog statue also very popular. The typical English Springer Spaniel is a dog of breeds that is friendly, keen to please the owner, strong in learning, and willing to obey. They are used as hunting dogs in former times. And this feature is helpful for management and can be easily controlled by a proper dog handler in the field. Springer Spaniel is a favor for all families.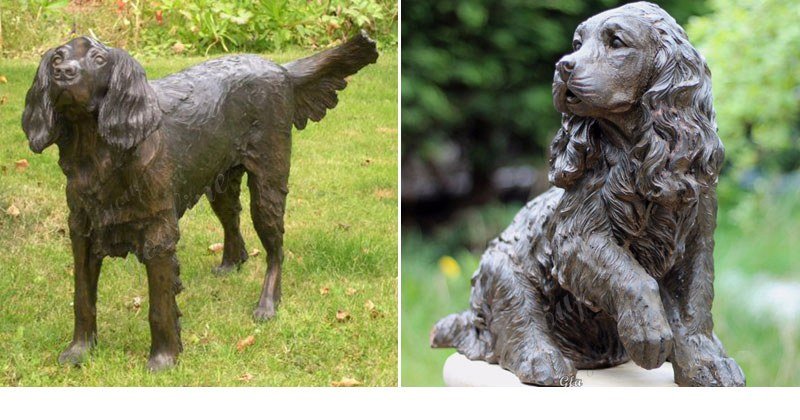 Antique Bronze Springer Spaniel Dog Statue Other Designs
This outdoor antique bronze springer spaniel dog statue comes in various types and designs. As we all know, there are numerous kinds of dogs in our life. And we can also provide various types of bronze dog statues, such as Labrador, bull dogs, shepherd dog and so on. Meanwhile, all of our bronze animal statues accept customization. Our top masters could 100% restore the essence of animals, so they all look vivid and realistic.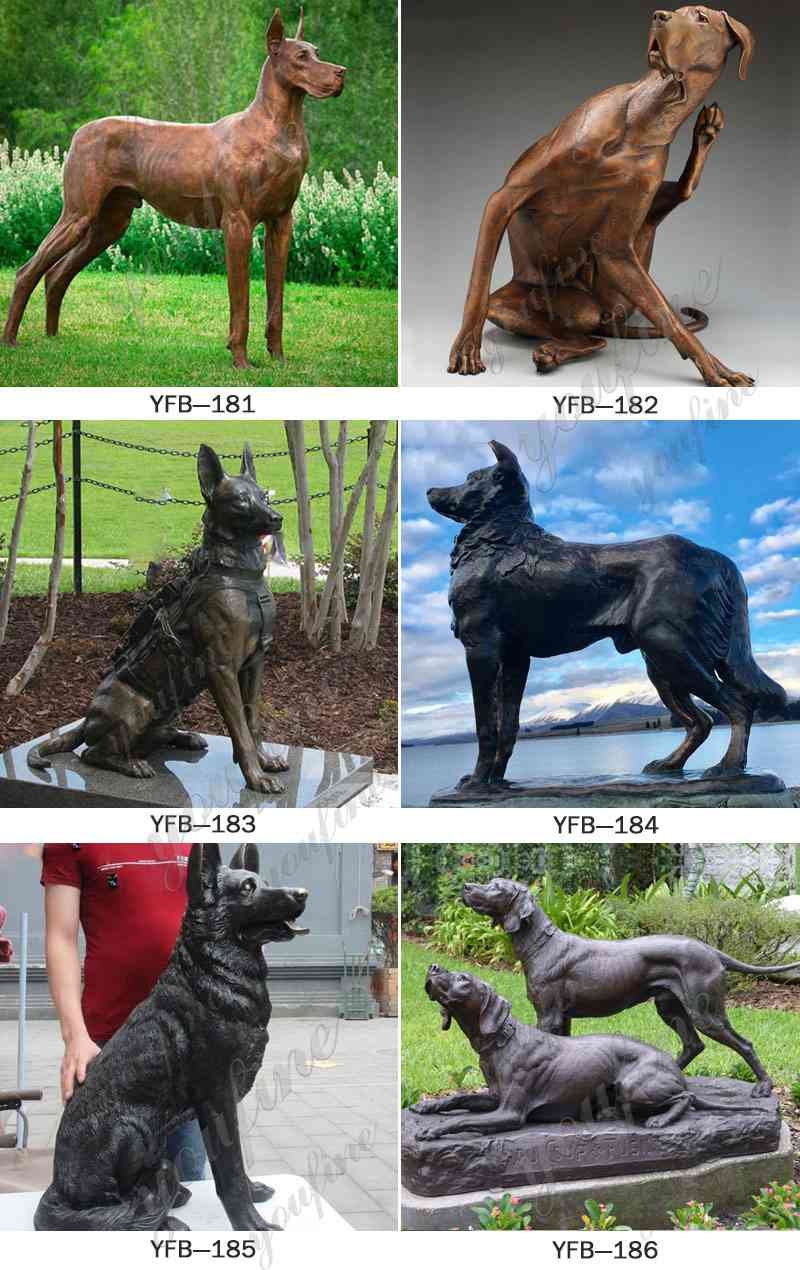 Life Size Bronze Spinger Spaniel Dog Statue Craftsmanship
This life size bronze springer spaniel dog statue is using the traditional lost wax method. The production process of our bronze statues adheres to strict quality guidelines. They are all from hand cast and have fine quality.
Step 1: Confirm detailed drawings
Step 2: Make 1:1 clay molds according to drawings
Step 3: Chasing the wax
Step 4: Casting bronze
Step 5: Welding and polishing
Step 6: Patina
When all completed, we will provide the final sculpture for your confirmation. And package it into a wooden box.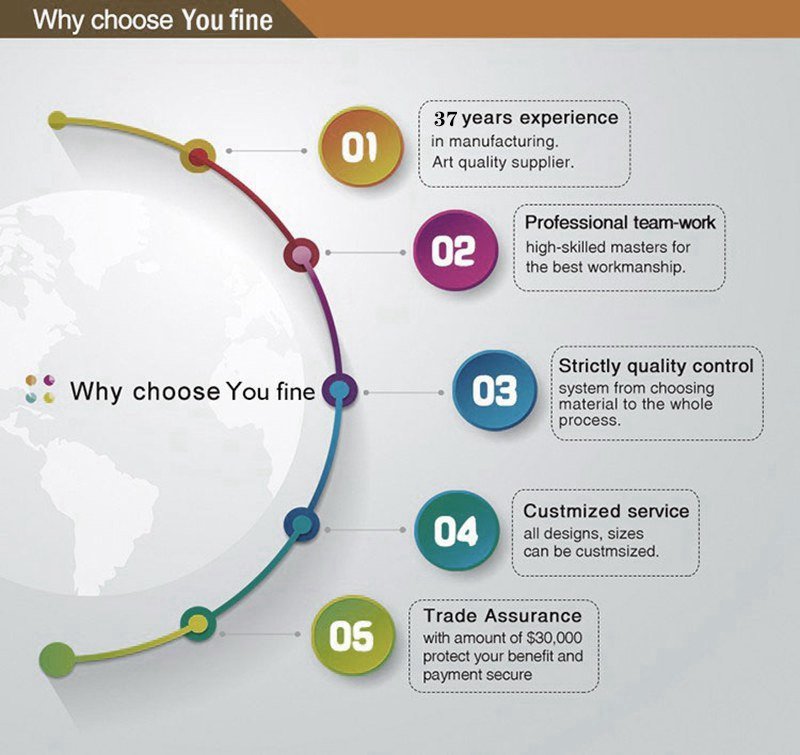 You are the heart of the bursts of it? Find your desiring dog statue in You Fine!
FEEDBACK
Last Sculpture
:
Large Outdoor Bronze Peter the Great Statue Square Decoration for Sale BOKK-735
Next Sculpture:
Life Size Bronze Poodle Dog Statue Garden Ornaments for Sale BOKK-551