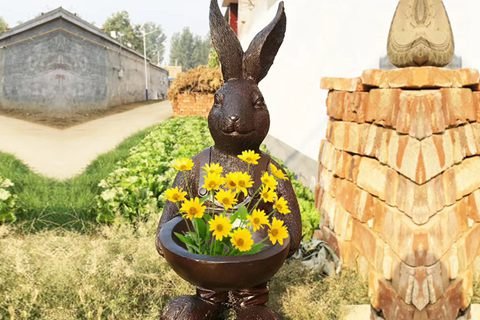 Bunny Flower Pot Bronze Rabbit Garden Statue for Sale
This cute bunny flower pot holder is a perfect bronze rabbit garden statue. Bunny holding flower pot is a very cute sculpture.
Item No: ASF-13
Size: Customized Size
Material: Antique Bronze
Package: Strong Wooden Crate
Service: Customize Acceptable
Keyword 1: bronze rabbit garden statue
Keyword 2: bunny flower pot
Payment: T/T, Credit, Western Union, Money gram, PayPal
Get Price
Contact US
Bronze Rabbit Garden Statue Details:
This cute bunny flower pot holder is a perfect bronze rabbit garden statue. Bunny holding a flower pot is a very cute sculpture. Place them on the lawn at your doorstep and plant some flowers in pots, which will surely reflect the surrounding environment. This will be a very interesting thing. Contact us for more information about the rabbit sculpture. We have made a lot of styles, you can choose as well.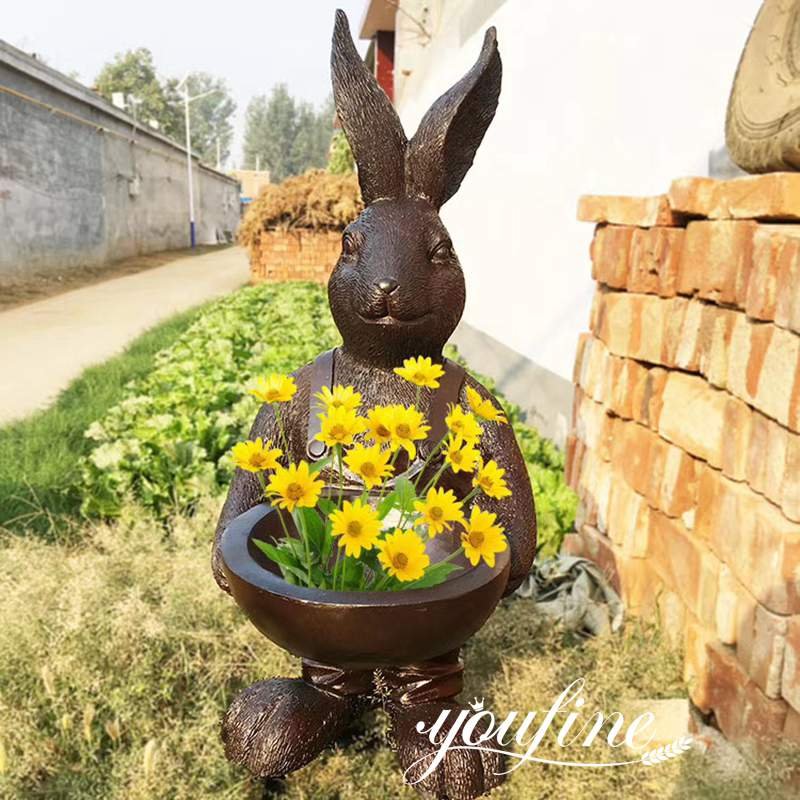 Cute Designs:
There are a series of bronze rabbit garden statue dotted your place. Here are some of the ones shown for you. If you see nice pictures, or like your other designs, you can send them to us. The customized high-quality bronze sculpture becomes the most beautiful and unique design in the garden. Customers who have an elegant life will definitely love it. Contact us for more information.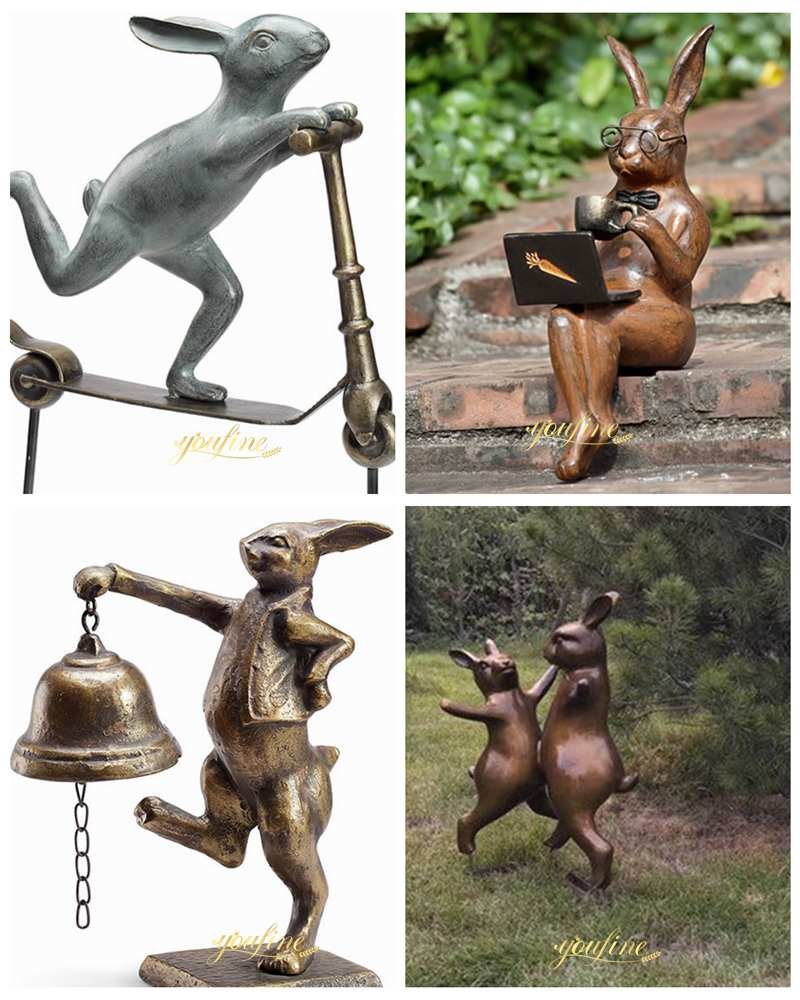 How to use?
People who have taste in life will definitely choose to decorate your home with high-end sculptures. As a loyal fan of rabbits, it can also be used as a holiday decoration. For example, Easter is a very good celebration. Besides, the bunny statues are made of copper, bronze or brass. Bunny with a bow to spend flowers, what a nice gift to the little girl to do home decoration. It can be taken as a tasteful present to friends, a decor lightened a corner of your home, or a special piece for business occasions.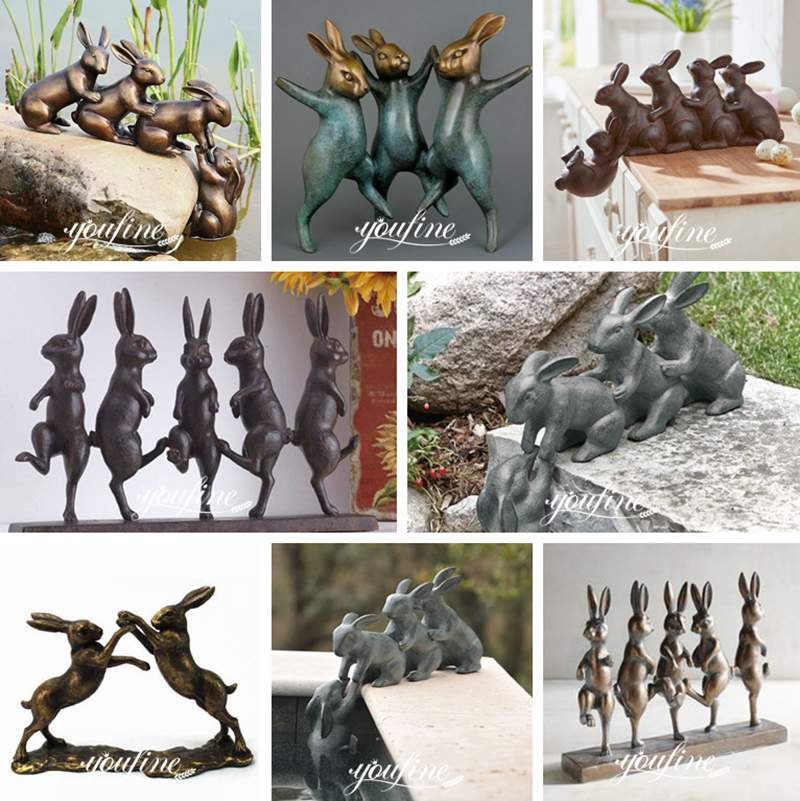 YouFine Foundry:
YouFine is happy to work with you to create eternal statues for you. We provide museum quality bronze sculptures with more than 37 years of experience. YouFine has won the reputation for quality and service and is one of the most respected bronze foundries. With competitive pricing , our works have been reported in magazines and national TV stations, not to mention art galleries all over the United States.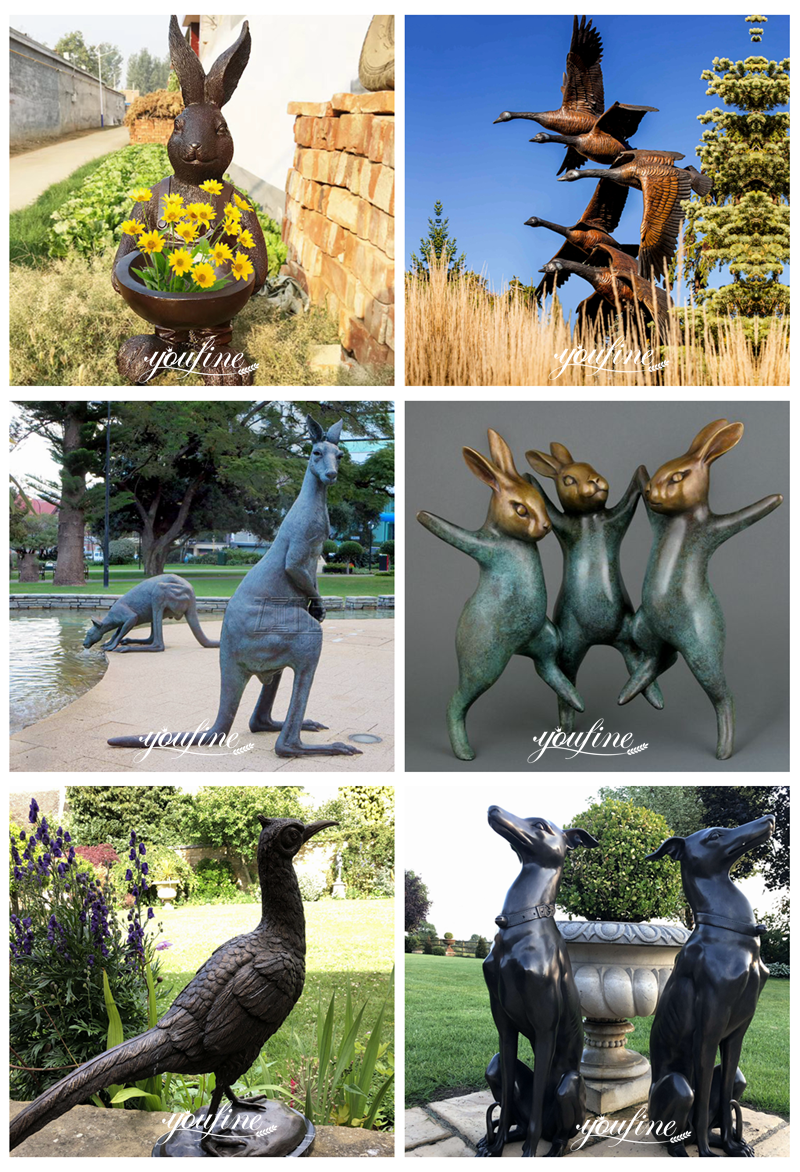 Bring this cute bronze rabbit garden statue to your home!
FEEDBACK
Last Sculpture
:
Outdoor Giant Elk Statue Bronze Garden Deer for Sale
Next Sculpture: