Home »
Product
»
Lions sculpture
»
Bronze Lion Family Sculpture Wildlife Animals Sculpture Figurine for Garden Decor Supplier BOKK-863
Bronze Lion Family Sculpture Wildlife Animals Sculpture Figurine for Garden Decor Supplier BOKK-863
Item No: BOKK-863
Material: Bronze
Color: The Picture Color or Customized
Size: Life Size or Customized
Package: Strong Wooden Crate
Service 1: Customized Service
Service 2: Trade Assurance
Get Price
Contact US
Bronze Lion Family Sculpture Details:
This majestic bronze lion family sculpture is a hot design in YouFine with high quality bronze. Setting on the marble base, it's a warm lion family full of love and harmony. The lifelike shape and exquisite details make people appreciate the wonder of nature. The majestic male lion with dense mane looks around in case any danger happens. The loving female lion holds the cute cub in her arms, and the other lion cub is lying on her body. You can clearly see that YouFine genius masters have created three different types of lions. The lovely bronze lion family will be a good option for you.
YouFine's Superb Craftsmanship:
This antique bronze lion family sculpture is made of traditional lost wax method. There are also a total of delicately crafted 33 complex production processes. From sketches, handmade clay sculptures to finished products, YouFine creates exquisite quality. Besides, the polishing process guarantees the excellent smooth surface and clear design. It can also stand the test of time with long time. It is not only an exquisite work of art, but also could place in outdoor decorations for the garden or home decor.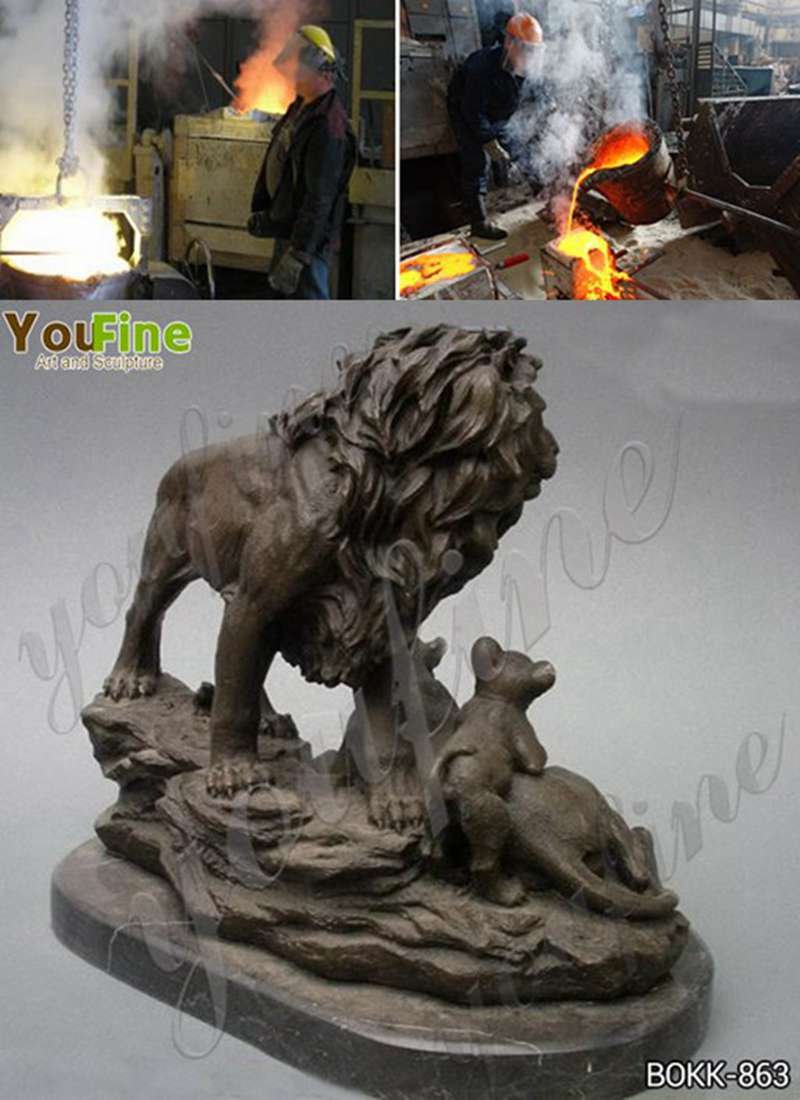 Other Popular Bronze Lions:
This lifesize bronze lion family sculpture is a perfect gift for family or friends. It also a great collection with historical and cultural value for collectors. Here at YouFine, there are also wide ranges of bronze lions sculptures for you to choose. If you have a favorite type, don't hesitate to tell us. All bronze lions are custom-made and accept customization. You can offer us a simple drawing, and talented staff will make it come true!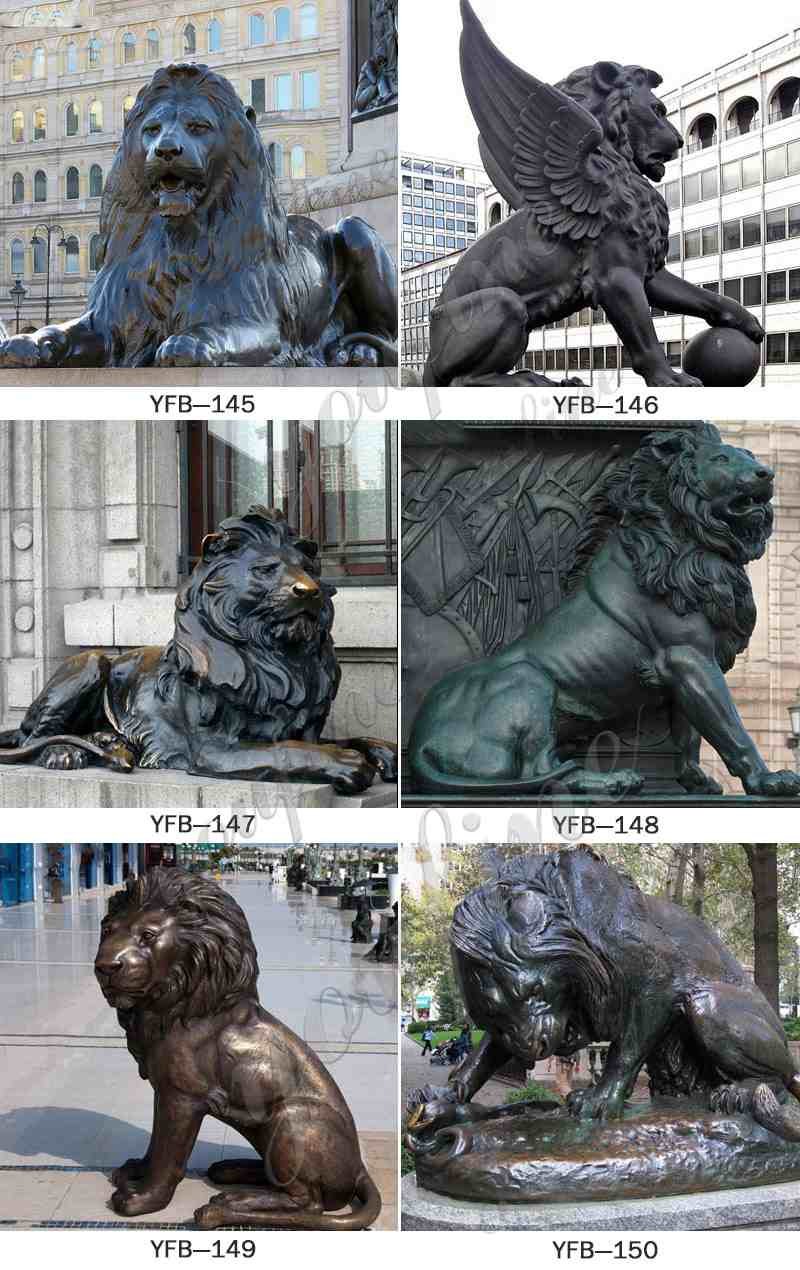 Get the Quote:
Everything is negotiable. If you like this large bronze lion family sculpture, we have several ways for you to choose.
◆ Contact the online customer service, there are always passionate staff to connect with you.
◆ Email sales@you-fine.com, we will get back to you as soon as possible.
◆ Leave your contact and requirements in detail to the message box at the bottom of the page.
Looking forward to hearing from you! You will certainly be astonished by our quality service!
FEEDBACK
Last Sculpture
:
Large Bronze Sitting Lion Statue Door Entrance for Sale BOKK-257
Next Sculpture: