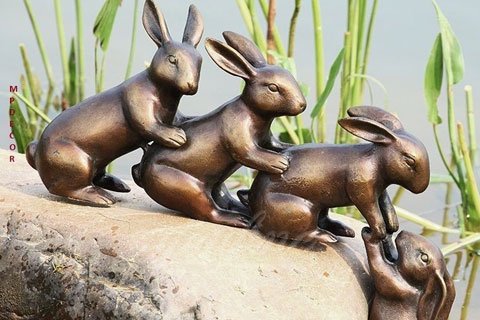 Antique Bronze Helping Hands Rabbit Sculpture for Wholesaling BOK-258
Model Number:BOK-258
Size:Any Size You Want
Material:Bronze
Technique:Lost Wax Process
MOQ:1 Piece
Production Time:40-45 Days
Delivery Time:15-30 Days
Insurance: Cover all the risk
Advantage:Factory Direct;Door to Door Delivery
Get Price
Contact US
Antique Bronze Helping Hands Rabbit Sculpture Details:
This antique bronze helping hands rabbit sculpture features three bunnies give the helping hands for the fourth bunny to climb. They seem to play around the water pond but the fourth rabbit drops to the river by accident. The lifelike long ears also make four rabbits look smart and lively. This bronze rabbit sculpture forms a unique scene which is very interesting. It will be a delicate decoration for gardens, patios, landscapes or water pond.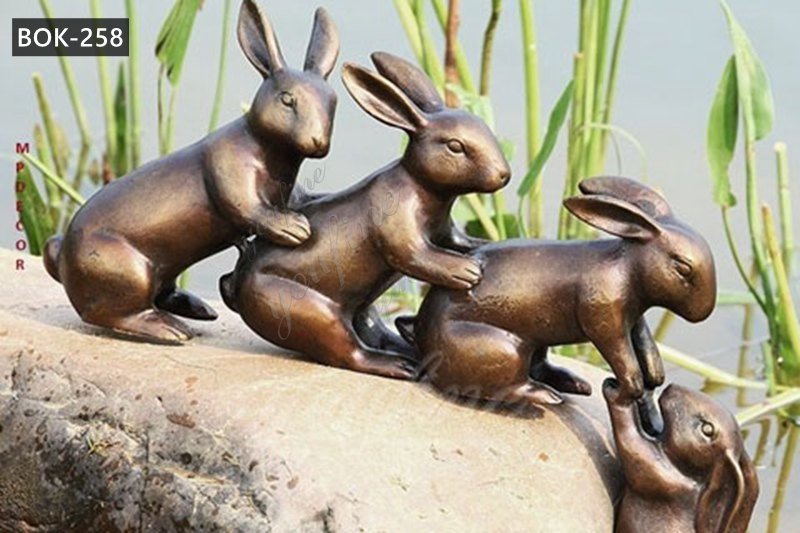 Other Popular Designs:
This life-size antique bronze helping hands rabbit sculpture is very popular for its uniqueness. In addition, YouFine has numerous wild bronze animal sculptures, mainly horses, bulls, lions, dogs, deer, eagles and dolphins, etc. All our bronze animals are suitable for environmentalists or a generous fan of nature. These sculptures also come in various sizes and styles. Among the tons of designs in YouFine, you will find a perfect bronze animal sculpture to show your interest and personality.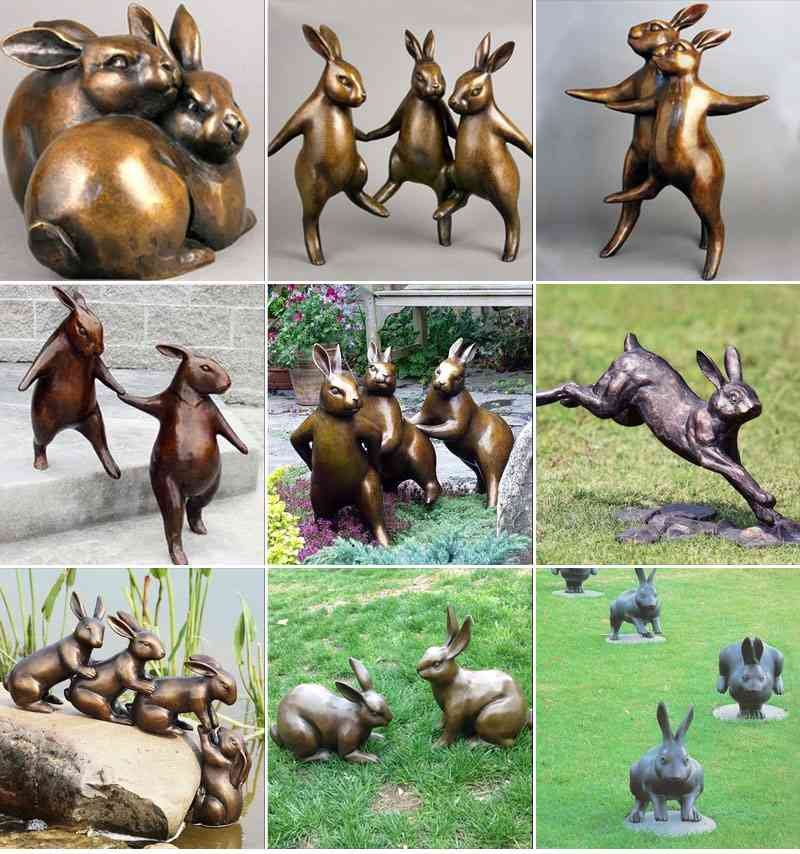 Power and Strength:
Every YouFine heirloom-grade bronze artwork is made with high-quality bronze including this antique bronze helping hands rabbit sculpture. The high quality materials ensures the high quality of the bronze sculptures. Moreover, our advanced silicone casting technique is also something we are proud of. It may be complicated but produce delicate crafted bronze piece. Our bronze animals can be used outdoors for a long time with rarely maintained. YouFine provides you with quality products with great value for money. So you will definitely find a work of art you like and proudly display.
YouFine Profile:
YouFine has been committed to creating exquisite bronze animal sculptures since 1983. As a leader in the bronze industry, YouFine has won numerous customers with high quality, unique design, and favorable prices. Our unique design features wild animals and marine life. Animal design will add vitality and warmth to the space. Whether your decoration scheme is more modern or more traditional, YouFine can satisfy you.
Visit this unique antique bronze helping hands rabbit sculpture, and choose the best YouFine bronze animal sculptures!
Bring home with beautiful animals sculptures from YouFine Gallery!
FEEDBACK
Last Sculpture
:
Hot selling Cheap Bronze animal Crocodile statue for Sale BOK-214
Next Sculpture: