Outdoor Life Size Bronze Grizzly Family Sculpture BOKK-655
Item No: BOKK-655
Material: Bronze
Color: The Picture Color or Customized
Size: Life Size or Customized
Package: Strong Wooden Case
Service 1: Customized Service
Service 2: Trade Assurance
Get Price
Contact US
The sculpture of the bear family was completed at our foundry. These Life-size Grizzly Bear Statues will be placed in front of the American Zoo. They are also very beautiful and are also very suitable for garden decoration. We have two colors: brass and black.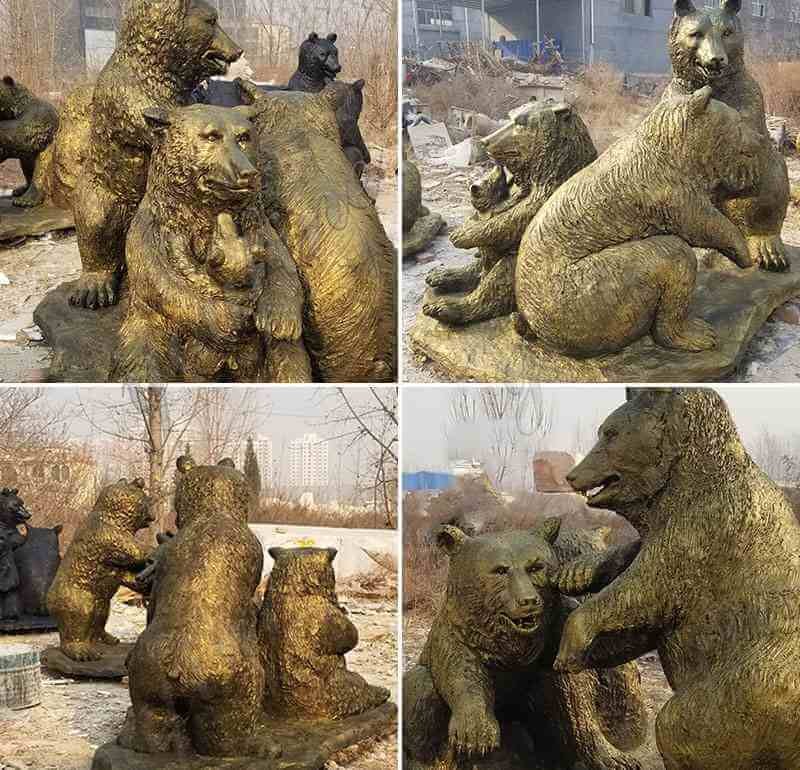 Our sculpture is customized for Eric of the United States. He is the administrator of a zoo. He will place this Bronze Bear Family Sculpture in the center of the Grizzly Zoo for visitors to enjoy. Of course, customers and tourists like it very much. They are all pictured with this grizzly sculpture and are very happy.
We are a professional bronze sculpture factory that uses high quality bronze casting techniques to cast Bronze Animal Sculptures, wildlife statues, figure statues, custom sculptures and memorial sculptures. We are proud of our technology.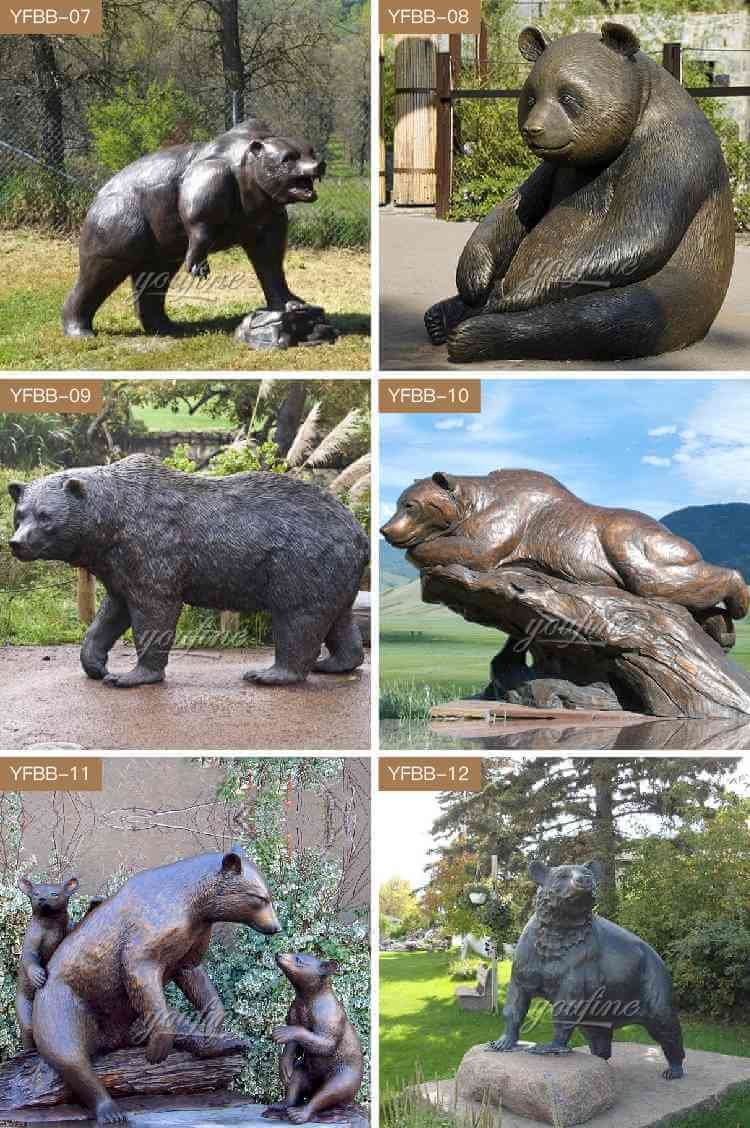 We have worked with land and building developers, architects, landscaping architects, builders, contractors, urban planners and city council members. The sculptures we sell are all over the country.
If you are also looking for a bronze bear sculpture, then it is right to find us. We have a lot of bronze bear sculptures to choose from. Welcome your inquiry.
FEEDBACK
Last Sculpture
:
BOKK-658 large black bear sculpture for garden yard lawn ornament
Next Sculpture:
Outdoor Decoration Bronze Bear Woytek Sculpture for Sale BOKK-294