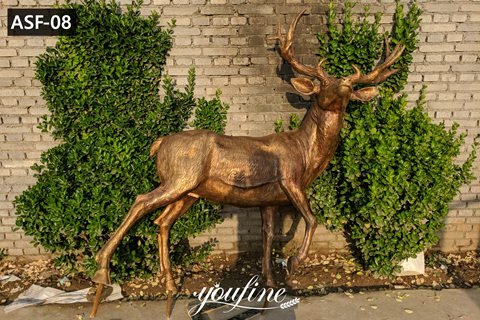 Bronze Elk Statue Life Size Christmas Metal Art for Sale ASF-08
This unique bronze elk statue life size raises his head slightly and walks forward proudly.
Item Number:ASF-08
Size:Any Size You Want
Material:Bronze
Technique:Lost Wax Process
MOQ:1 Piece
Production Time:40-45 Days
Delivery Time:15-30 Days
Insurance: Cover all the risk
Advantage:Factory Direct;Door to Door Delivery
Get Price
Contact US
Bronze Elk Statue Life Size Details:
This unique bronze elk statue life size raises his head slightly and walks forward proudly. This majestic and powerful elk sculpture shows the nobility of the elk. Created by YouFine artist, this animal sculpture is a major feature of your cottage decoration. If you zoom in, you can see the fine texture on the surface of the elk's body. Meanwhile, the muscles of the legs are clearly visible, which also slightly bend forward. Both large antlers like branches are symmetrical. Under the antlers are delicate ears. This lifelike bronze elk will be a major feature of life.
About Stag:
Male deer have huge antlers, which fall off every year. When it comes to estrus, male deer will perform various actions in order to fight for mating rights, including posing, antlers wrestling and tweeting. The male deer will continue to make sharp calls to ensure the dominant position of the male deer and attract the female deer. The call of the Canadian red deer is also one of the most distinctive calls in nature. It also will be much more fun when put it as Christmas art.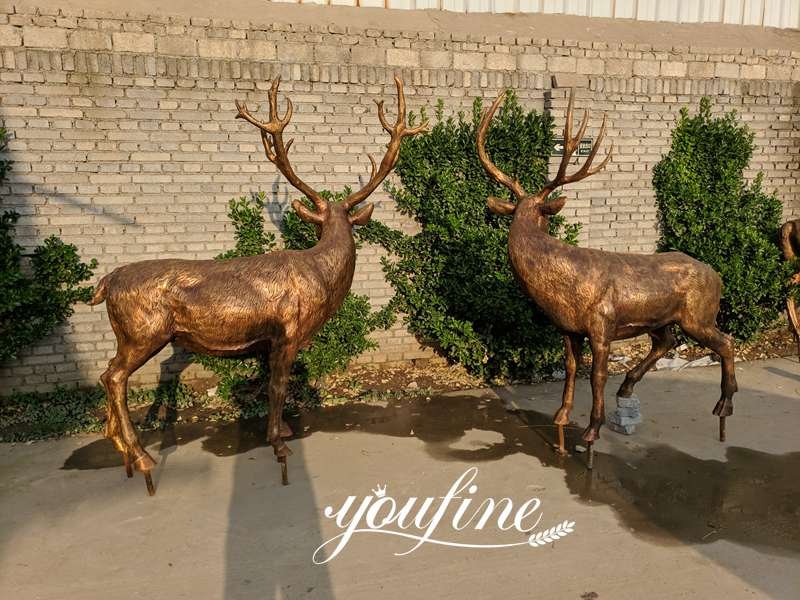 Bronze Castings:
This classic bronze elk statue life size is made by the traditional lost wax method. The beauty of the lost wax method is that it can make extremely complex and delicate metal sculptures. Mold making is critical and one of the most important steps from the beginning. Firstly, the main shapes on the pattern are made with mud, including its curvature, width, and thickness. It must be grasped by the hands and experience of the masters. This also ensures the accuracy of the details of the sculpture.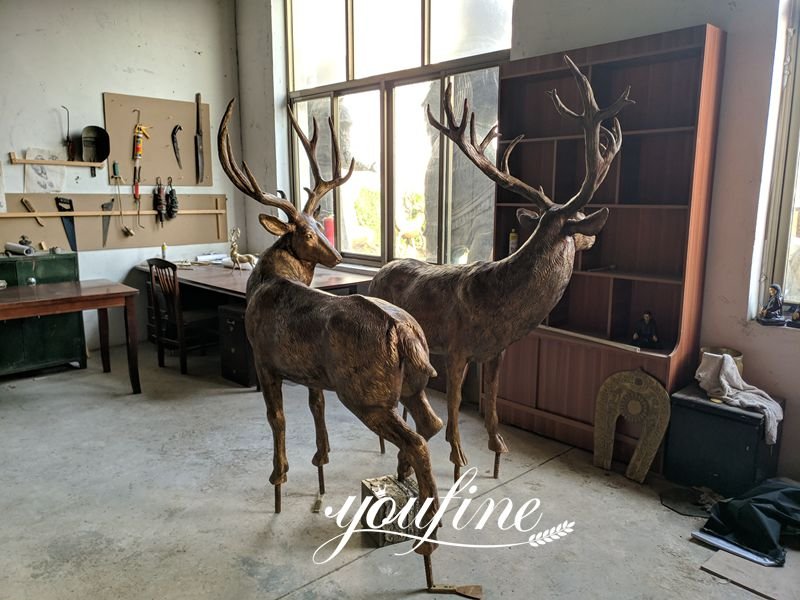 Elk Sculptures Show:
This gorgeous bronze elk statue life size is one of kind of elk breed. North American elk is a symbol of nobility among wild animals. You can see many elk, deer heads and other decorative elements in the forest cabin, Christmas decorations, etc., Besides, YouFine has a lot of bronze elk/deer sculptures for you to choose from.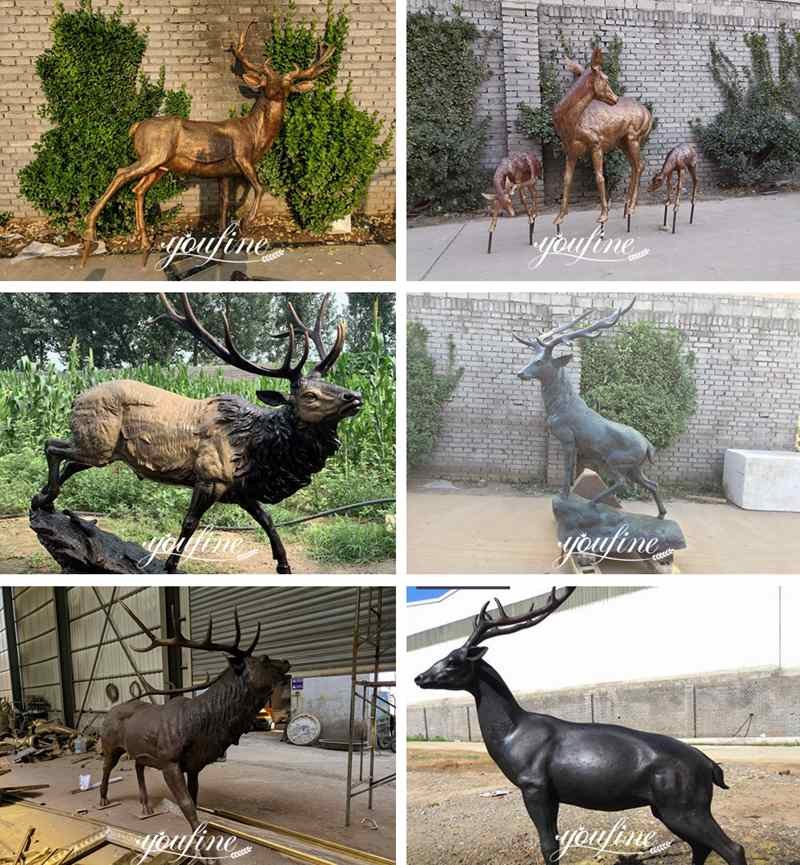 Send this beautiful bronze elk sculpture as a Christmas gift for your friends!
FEEDBACK
Last Sculpture
:
Large Bronze Elk Statue Animal Yard Art for Sale ASF-07
Next Sculpture:
High Quality Bronze Elk Statue Life Size Yard Decor for Our Australian Friends