Home »
Custom Sculptures
»
BOKK-697 Outdoor Life/Full Size Bronze Elk Statues Stag Deer Sculptures for Sale
BOKK-697 Outdoor Life/Full Size Bronze Elk Statues Stag Deer Sculptures for Sale
This life size bronze elk sculpture is hand-made using the traditional Lost Wax Casting Process. This ensures quality bronze elk sculptures that can be passed down from generation to generation. This is a good place for an outdoor garden, park or hut. This work will always be outdoors. It resists a variety of elements, no matter where you place it, it looks great with little or no maintenance.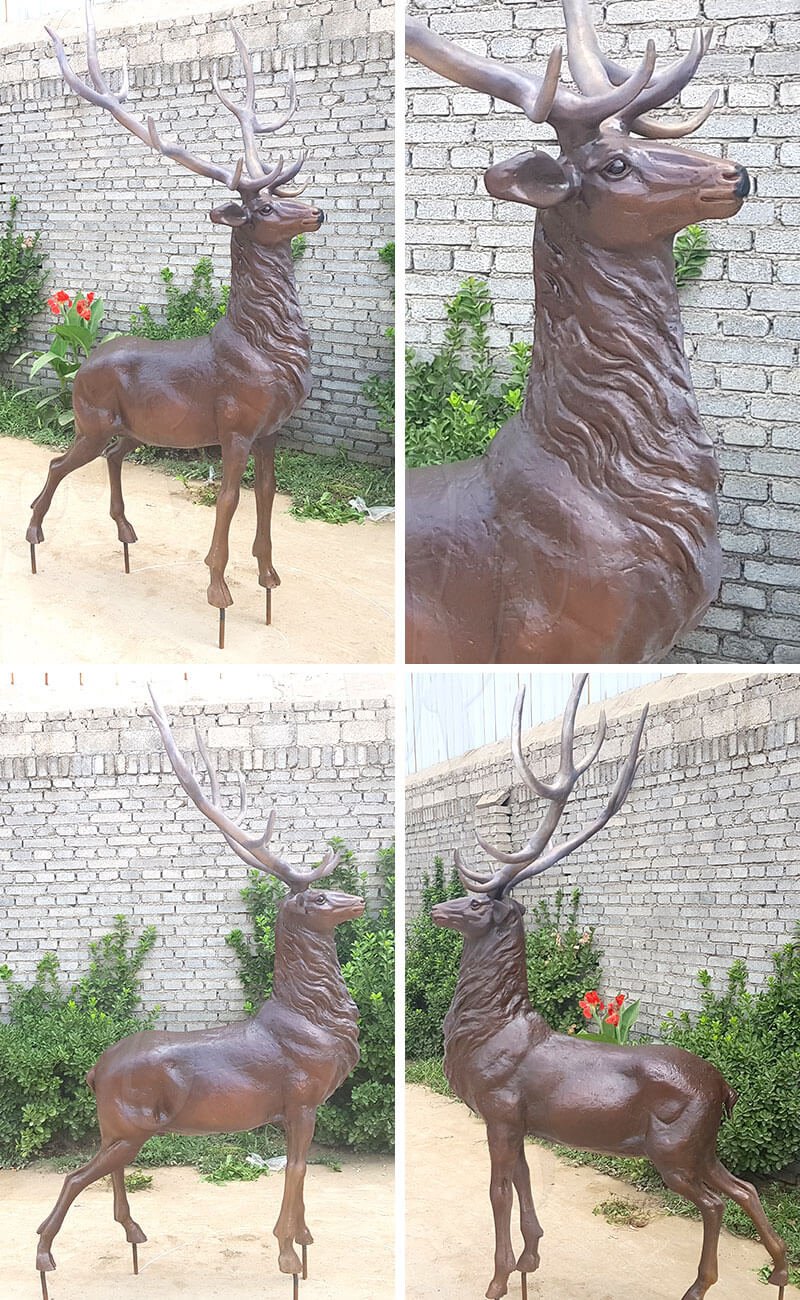 Life Size Standing Bronze Deer Stag Elk Statue. Our Wildlife Statues are Placed in Many Diverse Areas.
"Elk" is a magnificent bronze statue. The life of the elk sculpture is realistic detail. More than 35 years of bronze animals sculptrues foundry and the creation of the best bronze sculptures have made a difference.
Beautify your space with art to display in families, gardens, parks, cities, libraries, schools, parks, communities, restaurants, hospitals, retailers, art galleries, private and public places around the world. Our Elk Statues,lion statues, horse statues and other wildlife statues are so lifelike that they will attract the attention of any audience.
FEEDBACK
Last Article
:
Full Size Bronze Bruno Catalano Sculpture Replica Outdoor Traveler Statue missing pieces
Next Article:
Outdoor Mascot Statues Life Size Bronze Leopard Panther Sculpture School Mascot for Sale BOKK-677