Home »
Custom Sculptures
»
BOKK-681 Bronze Large Blind Scale Lady Justice Sculpture for Sale
BOKK-681 Bronze Large Blind Scale Lady Justice Sculpture for Sale
Blind Justice statue, blindfolded justice sculpture, goddess of justice statue and Artemis sculpture. The three names associated with the Greek goddess embody this virtue. The sword on one hand represents strength, and the sword on the other's hand represents justice and is blindfolded to ensure fairness in judgment. The Lady justice statue is one of the most famous statues in the world. Although the statue usually does not belong to any of the famous sculptors, it adorns the facts of many courts around the world, making it one of the well-known sculptures.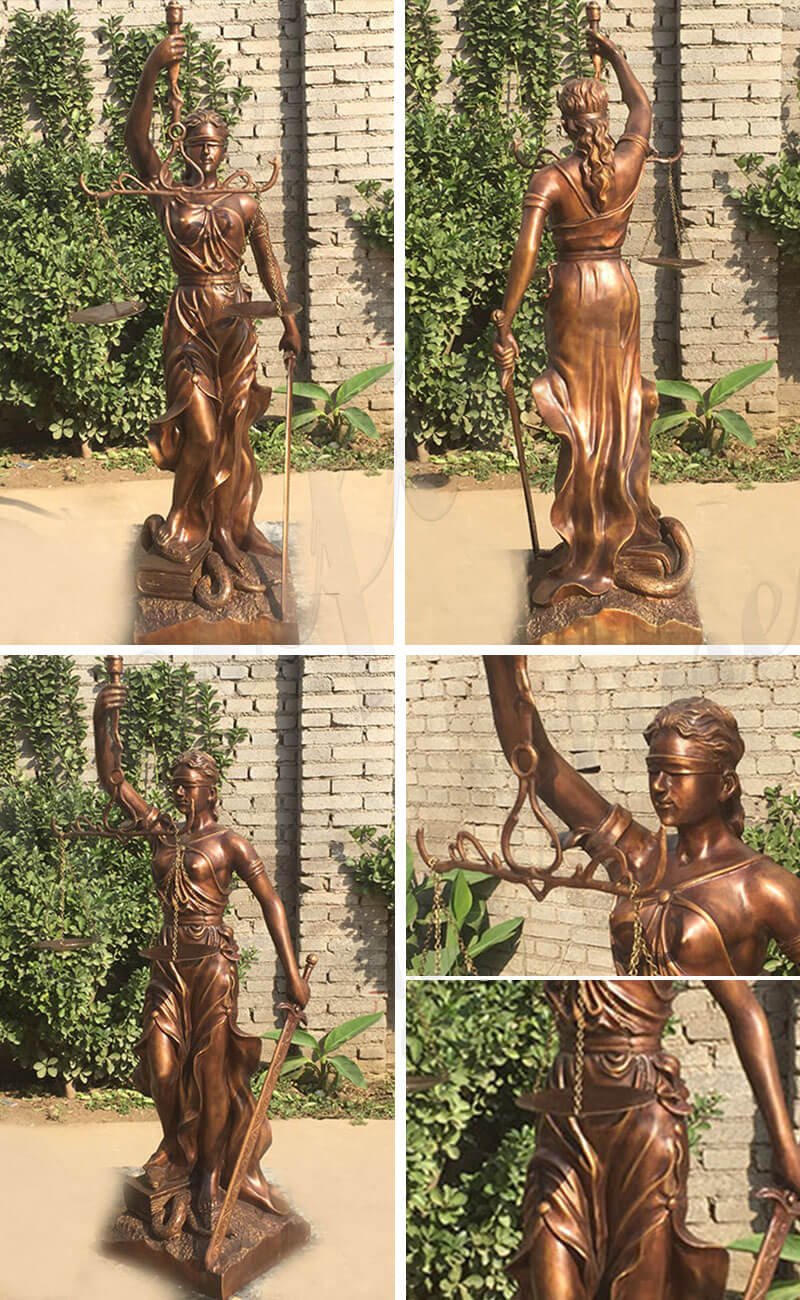 Although it has many names, the most popular are Lady justice sculpture, judicial yardstick and blind justice. The statue dates back to ancient Greek and Roman times, because the lady represents the goddess of justice and Law, Theseus. Known for her clear eyesight, she usually holds a sword in one hand and stretches with the other. The yardstick she holds represents the fairness of justice, while the sword represents the power of the person making the decision. In 16th century, artists began to show blindfolded ladies to show that justice was not affected.
From this point of view, the statue won the title of Blind Justice. Statue.com is proud to offer these lady Justice statues to decorate your home or office. They are still a particularly popular item for decorating meeting rooms or waiting areas in legal offices. The statues can be found in a dedicated gallery called Blind Justice sculpture,lady Justice statue,themis, but our luminaire galleries also have replicas.
FEEDBACK
Last Article
:
Life size Garden decorative animal statue bronze elk sculpture for sale
Next Article:
Martin Luther King statue Replica martin Luther king memorial sculpture BOKK-684