BOKK-663 The Bather By Rodin Sculpture for Sale
this is a life size replica of Rodin's "the bather",our client want to estimate the size of the figure to be 1.2 meters + the base in bronze.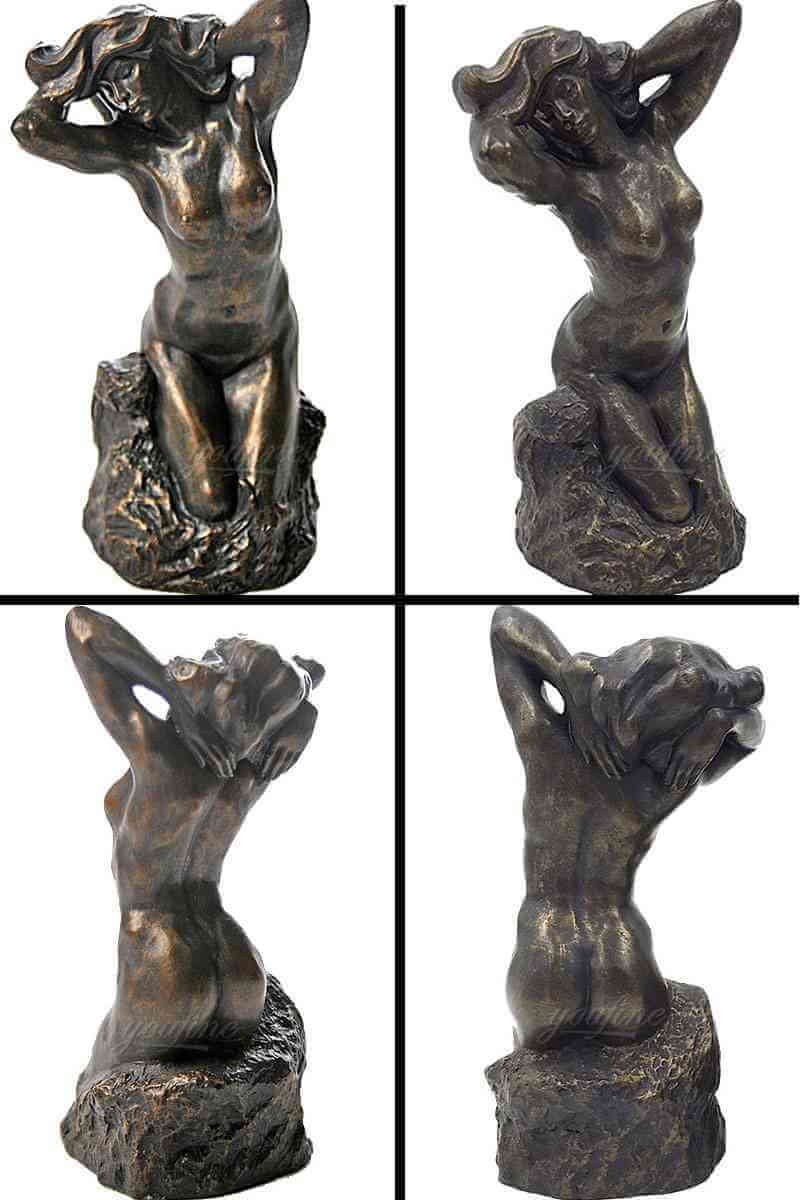 The Bather Sculpture (Toilette de Venus)  by Rodin (1888-1889). As a female-advocating artist, Rodin has made women the main object of observation. The posture he chooses may give the body the greatest expressiveness, which is why his sculptures are often portrayed as having no head, feet or hands.Rodin's  The bather, based on the kneeling Faun of the Gates of Hell, Rodin created some of the most famous works of carving art. His rough surface texture and deep sag add a strong shadow and naturalism to the human form. As he put it, Rodin's goal is to express his inner feelings through muscle movement. As one of the outstanding European sculptors at the end of 19th century and early 20th century, Rodin's goal was to "express his inner feelings through muscle movement." The quality replica of this museum is Rodin's bather, perfect for adding to your gallery or making beautiful gifts.
FEEDBACK
Last Article
:
BOKK-61 Large bronze charging bull sculpture outside for sale
Next Article:
Ourdoor Life Size Metal Bronze Eagle Statue for Sale BOKK-601