Home »
Product
»
Others
»
Garden Decoration Bronze Animal Sculpture Leopard Bronze Sculpture for Sale BOKK-653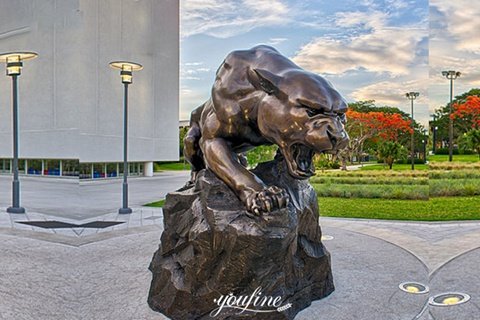 Garden Decoration Bronze Animal Sculpture Leopard Bronze Sculpture for Sale BOKK-653
Item No: BOKK-653
Material: Bronze
Color: The Picture Color or Customized
Size: Life Size or Customized
Package: Strong Wooden Case
Service 1: Customized Service
Service 2: Trade Assurance
Keyword 1: Bronze Animal Sculpture
Keyword 2: Leopard Bronze Sculpture
Get Price
Contact US
Item Description:
The Leopard Bronze Sculpture by YouFine Art Foundry is a beautiful piece of art that could add to any business or home, university environment. This life size leopard statue is a beautiful and respectful gesture. The details of this sculpture and realism give the Panther character a sense of strength and respect for every room in which it is located. This is a beautiful Leopard Statue.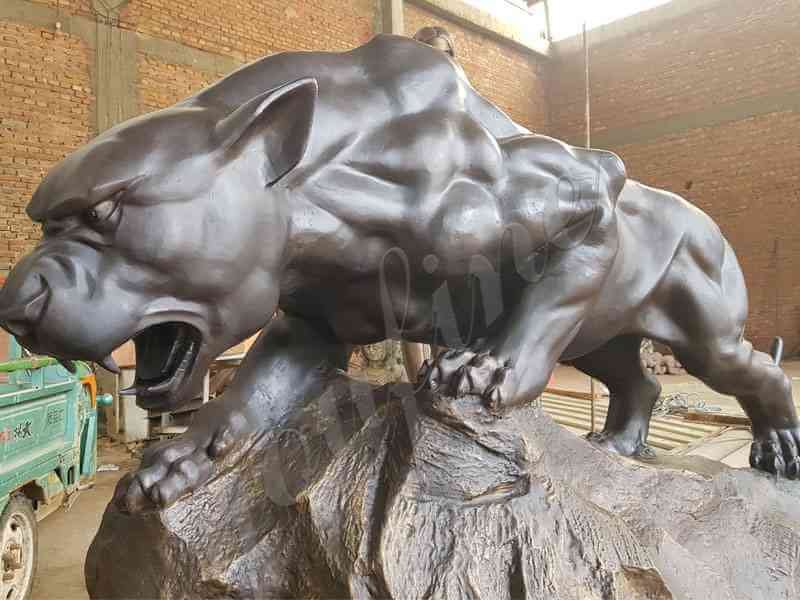 The leopard is one of the five extant species in the genus Panthera, a member of the Felidae. It occurs in a wide range in sub-Saharan Africa, in small parts of Western and Central Asia, on the Indian subcontinent to Southeast and East Asia It is listed as Vulnerable on the IUCN Red List because leopard populations are threatened by habitat loss and fragmentation, and are declining in large parts of the global range.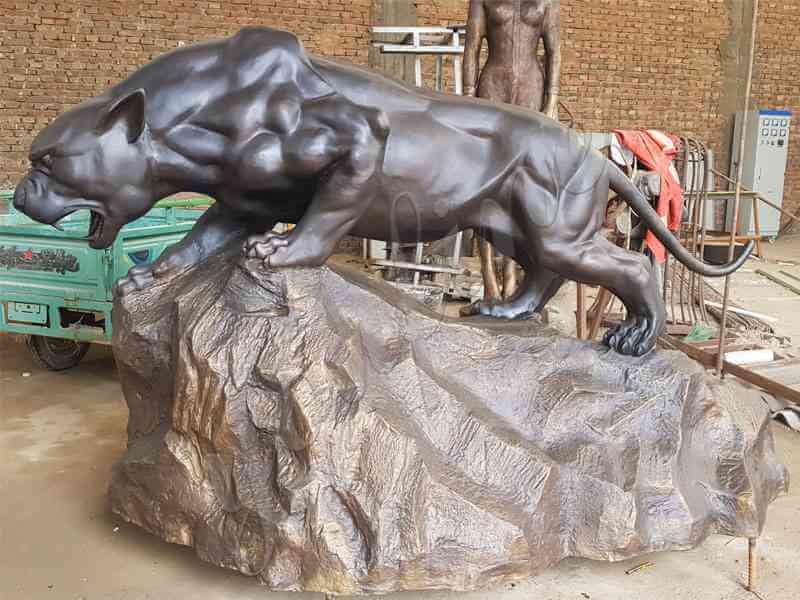 This Leopard Bronze Sculpture will always exist outdoors. It resists a variety of elements and looks great no matter where you maintain it. This is a quality bronze masterpiece that could be displayed in an impressive home, office, outdoor or gift.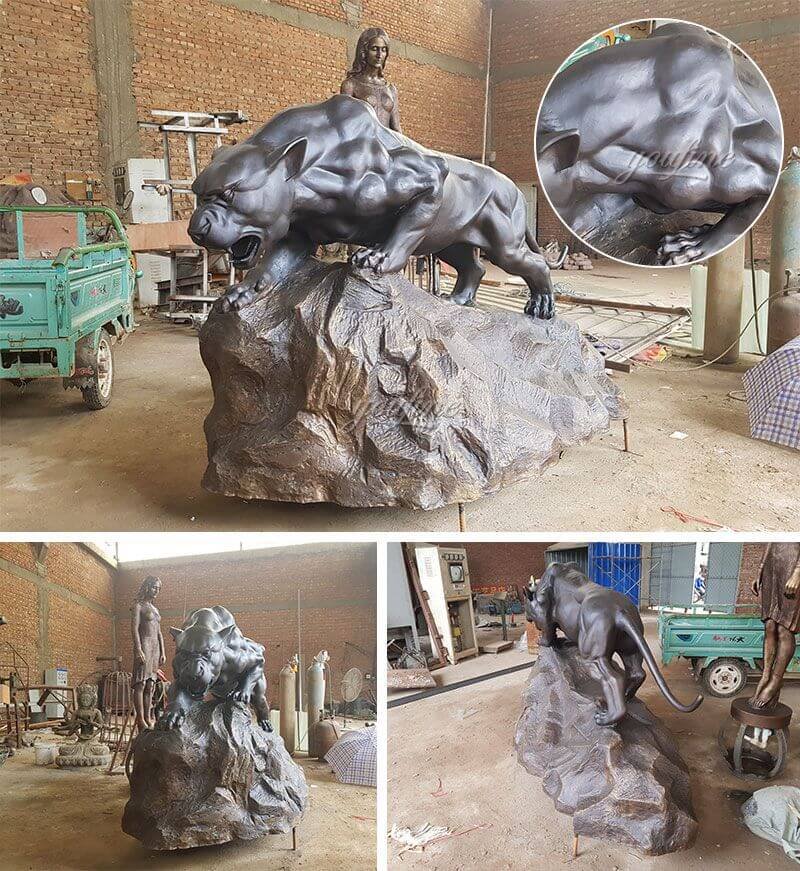 Customers Feedback:
This is a beautiful bronze leopard sculpture. One of the advantages of bronze sculpture is that it can be used outdoors forever, and it could withstand all kinds of bad weather. No matter where you put it, it will look good and almost no maintenance.
Prices for different colors and sizes may vary. We could accept customization, no matter how demanding your needs are. We have thousands of bronzes to choose from and sell them to the public at wholesale prices.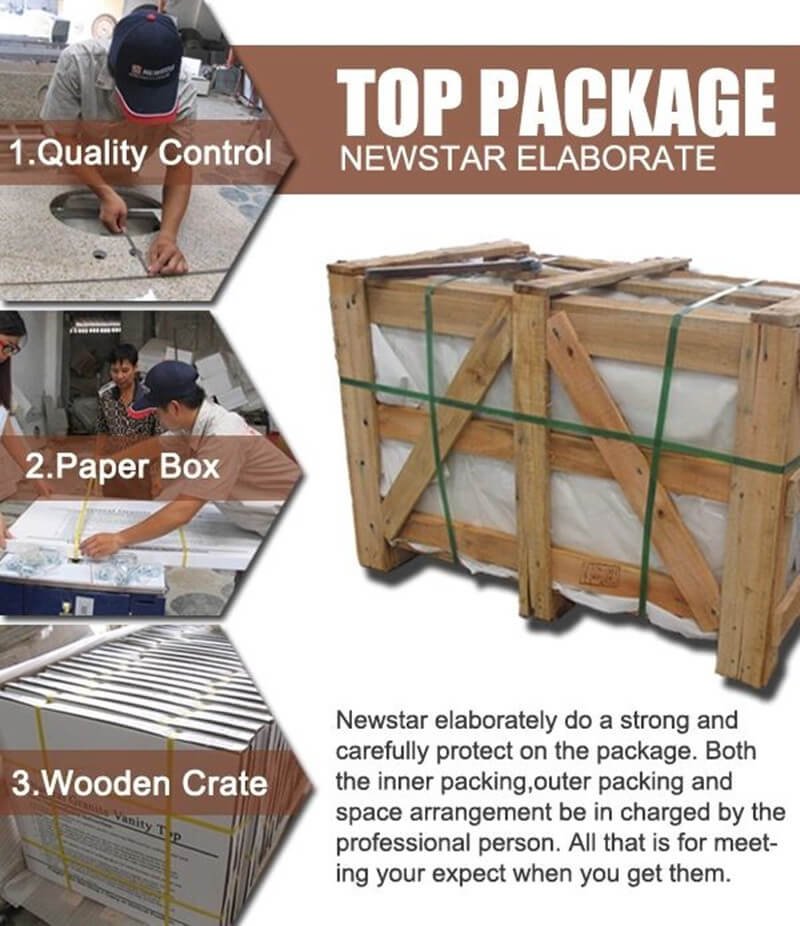 We have many customers who choose to place a Leopard Bronze Sculpture in the garden at home. This is very interesting. Of course, we have other animal carvings for you to choose from. Please contact us or leave us a message.
FEEDBACK
Last Sculpture
:
Fine Cast Bronze Deer Statue Outdoor Lawn Decor Factory Supply BOK1-028
Next Sculpture:
First-Class Bronze Turtle Statue Large Outdoor Decor Factory Supply BOKK-387