Home »
Customer case
»
BOKK-273 Outdoor Bronze Monster bull elk Statue North American Wildlife Sculptures
BOKK-273 Outdoor Bronze Monster bull elk Statue North American Wildlife Sculptures
This full size outdoor bronze American elk statue is vary beautiful, the life size is H:8 Feet L:8.5 Feet.
Monster bull elk Statue– I know that artists will create the best work when they learn from their personal experiences. This life size bronze casting elk Statue is made for the private hunting grounds of our American customers. It took countless hours to shoot and After carving the bull moose, I think this piece depicts everything we are excited about.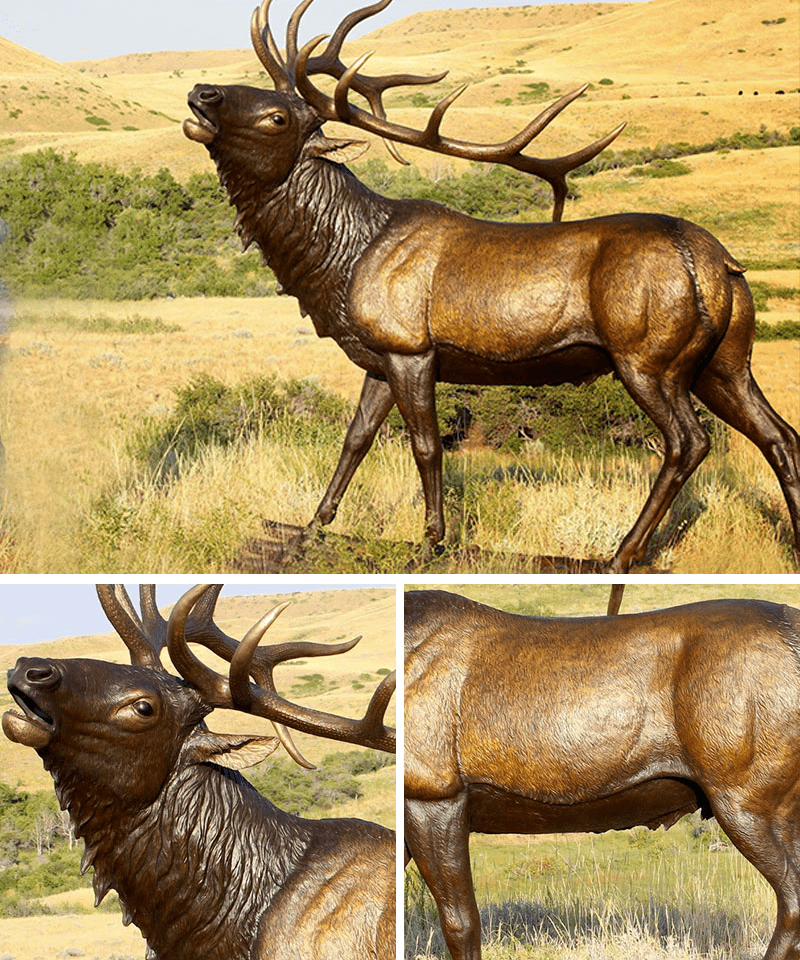 The bull elk Statue depicts a large bull elk in the golden age of life. Our study of this sculpture involves countless hours of observing the behavior of the elk. , Anatomical Studies and Artistic Interpretation. This bronze elk sculpture is the culmination of a passion for wildlife and wildlife throughout life."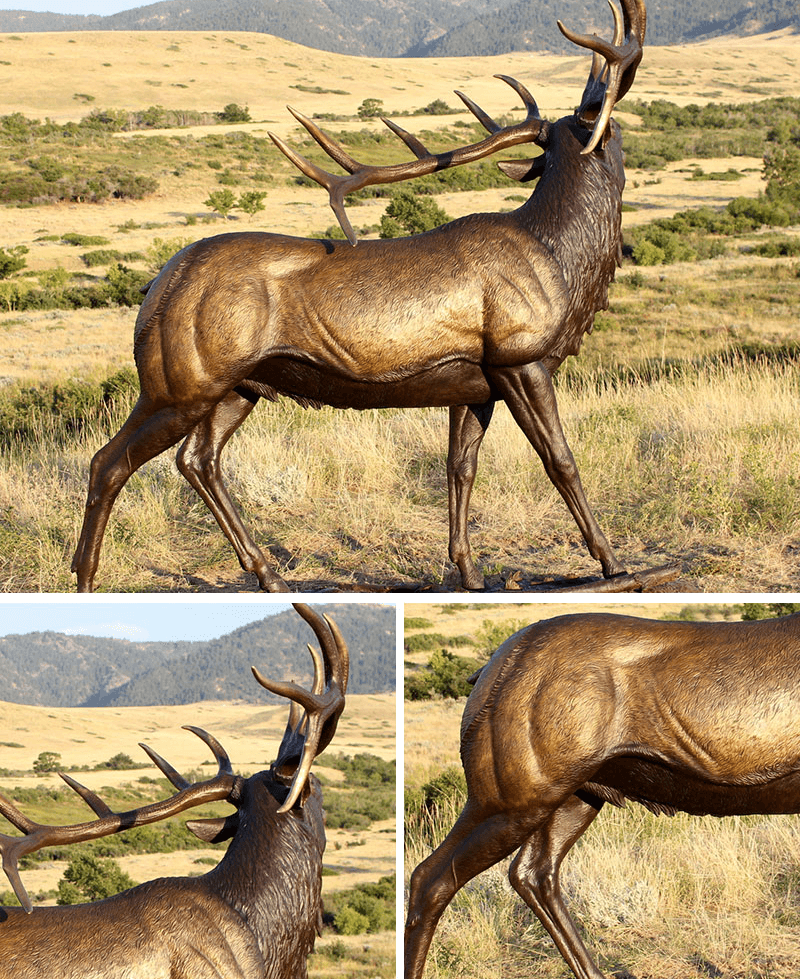 Our foundry own 27 bronze wildlife sculpture artists who incorporate anatomical correctness into their sculptures to capture the essence of their wildlife subjects. Our cast bronze sculptor has carved many fascinating animal scenes and finally tells a powerful story. In terms of features, their dexterous surface magnifies the true spirit of his wildlife theme in a classic setting.
FEEDBACK
Last Article
:
BOKK-43 life size custom bronze army soldier statue for sale
Next Article:
Life size Garden decorative animal statue bronze elk sculpture for sale