Home »
Blog
»
Antique Bronze Horse Statue Original Aldo Vitaleh Indian On Horse A Tribute To Remington Replica Bronze Sculpture For Home Decor For Sale
Antique Bronze Horse Statue Original Aldo Vitaleh Indian On Horse A Tribute To Remington Replica Bronze Sculpture For Home Decor For Sale
Do you know what types of horse?
Do you like what design  about the antique bronze horse ?
You are invited to learn about the type and shape of the horse.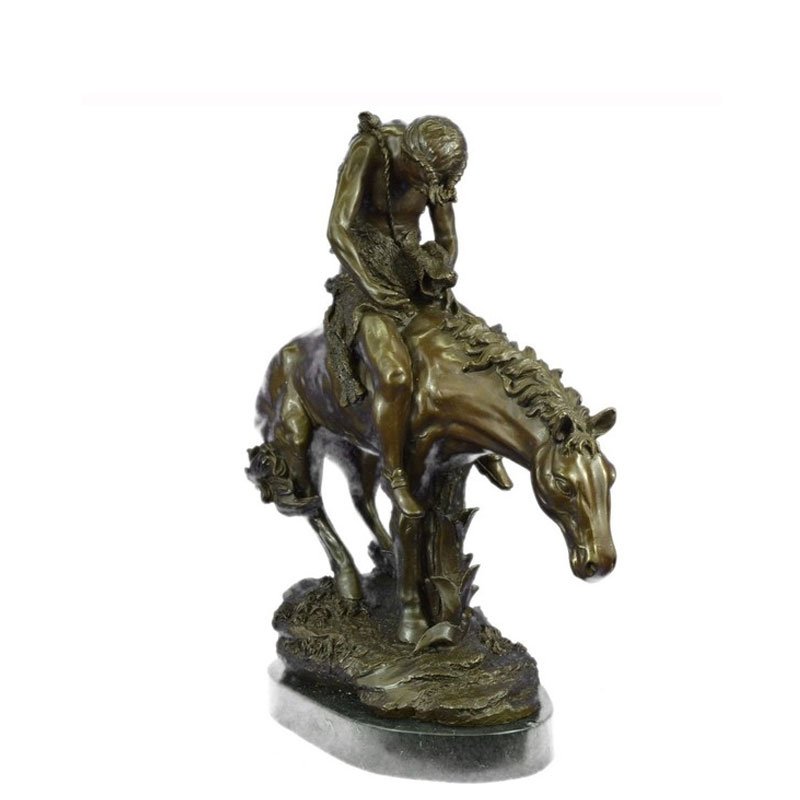 Bronze horse statues are very popular in bronze animal statues. We often make bronze horse head, galloping bronze horses and standing horses. You can choose your favorite style and color according to your preferences. We can create a unique product for you.
This Sculpture Features A Man And His Horse. He Has His Head Completely Down And It Appears To Be That He Has Fallen Asleep. Now This Is Often Stage For Horse Riders, Because They Are Usually On Point When It Comes To Being A Look Out. He Has His Left Hand In His Pocket. The Stallion He Rides Is Beyond Belief Beautiful And Real Strong, He Slowly Rides His Owner To Sleep. The Handmade Bronze Sculpture Was Cast Using The Early Method Of Lost-Wax Casting And Stained With A Brown Patina Finish For Conservation. It Is Mounted Upon A Black Marble Base.
I'd like to show you a picture of a common bronze horse. Every antique bronze horse is very lifelike and looks very healthy and energetic.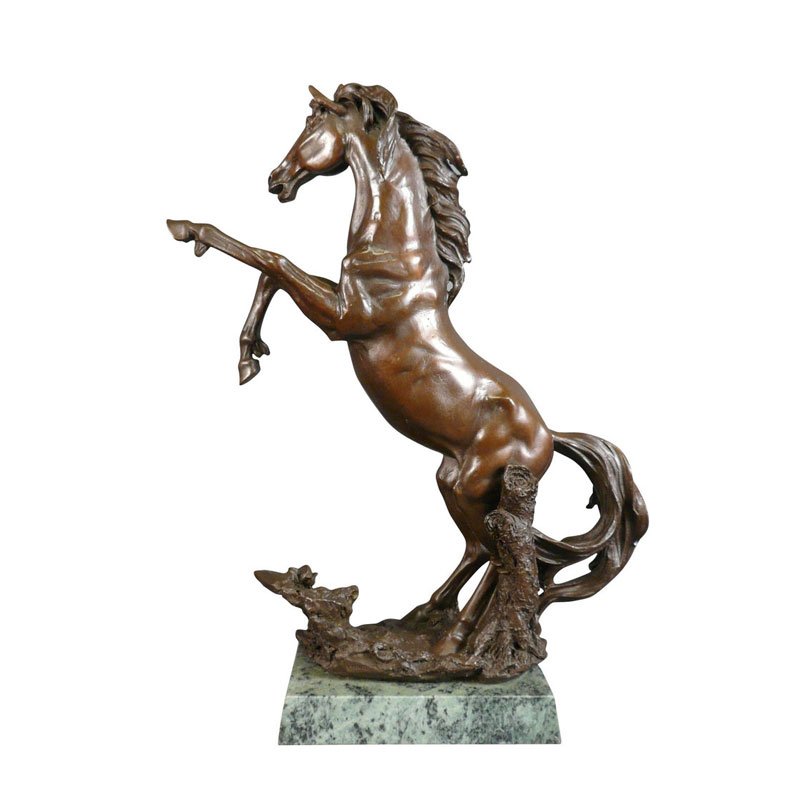 As a professional manufacturer, our great artist is specialized in bronze products.We supply with bronze animal, bronze statue, bronze abstract and so on.
Size are available to customize. Select the best bronze material.Talented carving skills and craft inherit from our ancestors for generations.
So if you are interested in antique bronze horse statue or other bronze animal statue,please contact with us,we are the best choice for you !
FEEDBACK
Last Article
:
Life Size Unique Gorgeous Antique Casting Bronze Bust Statue Of A Horse Head For Indoor Decor
Next Article:
Lovely Life Size Garden Decorative Bronze Corji Statue for Sale