Antique Bronze Horse Head Statue for Home Decor for Sale BOKK-826
This is a bronze hollowed-out horse head statue. The horse head statue uses high-quality materials and is 100% genuine. Very suitable for interior decoration. If you like it, you can contact us at any time.
Item No: BOKK-869
Material: Bronze
Color: The Picture Color or Customized
Size: Life Size or Customized
Package: Strong Wooden Case
Get Price
Call US Now
Bronze Horse Head Statue Introduction:
This bronze horse head statue is very unique, it is a hollow style. The back of the horse's head is hollowed out, and the front of the horse's head is intact. The front of the horse head statue is very real. The horse's ears, eyes, and nose are very lifelike. The look of the horse has also been carved out, not rigid at all. This statue, You Fine, can guarantee that the actual object is absolutely as exquisite as the picture, or even more beautiful.
Quality Assurance:
This bronze horse head statue is made of high-quality bronze. The copper content is extremely high. When making, the thickness of the statue is also carefully calculated. The bronze sculptures produced in this way are not only beautiful in appearance, but also of extremely high quality. Has a long service life. Properly maintained, it can be passed on from generation to generation. And this statue is made by our master sculptor. Therefore, the details of this statue are also very perfect and can stand the test.

Why Buy a Bronze Sculpture?
Bronze sculpture has always been one of the most popular materials in the sculpture industry. From ancient times to the present, bronze sculptures have occupied a great position in history and culture. This is because bronze sculptures have extremely high ornamental value, and the light and dark levels of bronze themselves will give bronze sculptures a very charming feeling. Our sculptor has a superb technique and a rich experience. They are very skilled in the casting of bronze sculptures. If you have some other needs, you can also contact us. We accept your customization.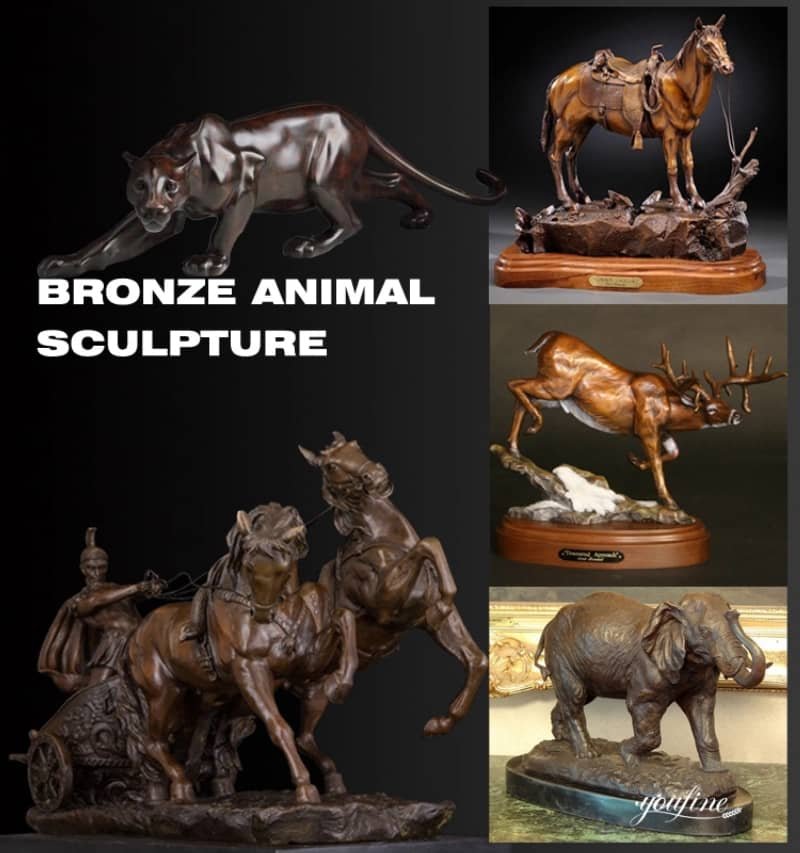 Transportation:
You don't need to worry about the transportation of this horse head statue. The statues of the You Fine factory have been sold all over the world in these years. We are very familiar with various modes of transportation. We also have professional packaging technology. We will choose different packaging methods according to the size and material of the sculpture. Different transportation methods will also be selected according to your location and your needs. In addition, we will also purchase full insurance for your sculpture.
If you like this bronze horse head statue, or you have some customization needs, you can contact us at any time.
FEEDBACK
Last Sculpture
:
Life-size Cast Bronze French Bulldog Statue Decoration for Sale BOKK-467
Next Sculpture:
Life-size Outdoor Bronze Eagle Sculpture from Factory Supply BOKK-803