Abstract Metal Horse Head Sculpture Modern Design Supplier CSS-778
This metal pier sculpture is an abstract style sculpture design. It is full of modern art sense, very suitable for placing in the square or exhibition hall as a decorative piece. Please contact us if you like it.
Item No: CSS-778
Material: 304/316/316L Stainless Steel
Type: Abstract Animal Sculpture
Service: Customized Service
Advantage: Factory Direct
Package: Strong Wooden Case
Insurance: Cover all the risks
Get Price
Contact US
Horse Head Sculpture Details
This metal horse head sculpture produced by our factory is a sculptural artwork that meets modern aesthetics. We could see that it is a life-size horse's head, with only the head and front hooves showing. The stainless steel slicing design makes the sculpture look hidden and mysterious. This image is very much like the state presented on the screen when the TV signal connection is unstable. Many customers love this beautiful sculpture and put it in the courtyard.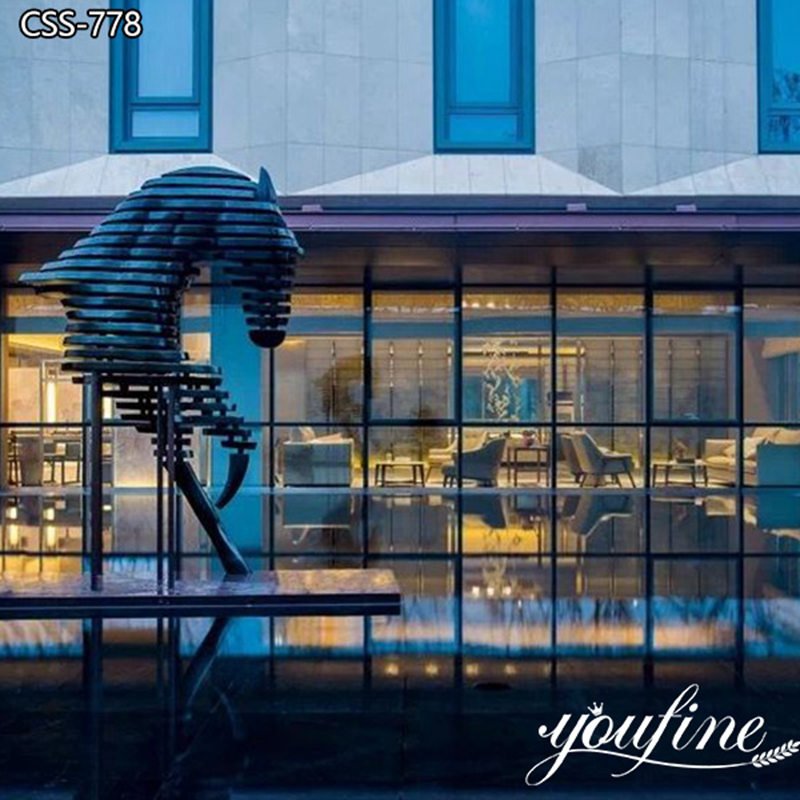 High-Quality Stainless Steel Material
The stainless steel sculpture made by the YouFine factory is made of high-quality stainless steel material, we usually use 304 and 316 stainless steel plate welding. These two materials have good processing properties and ductility and could be processed would according to the needs of the creation. What's more, these two materials are corrosion and heat resistant, so the sculptures made could support long-term placement outdoors, and are extremely easy to clean and maintain.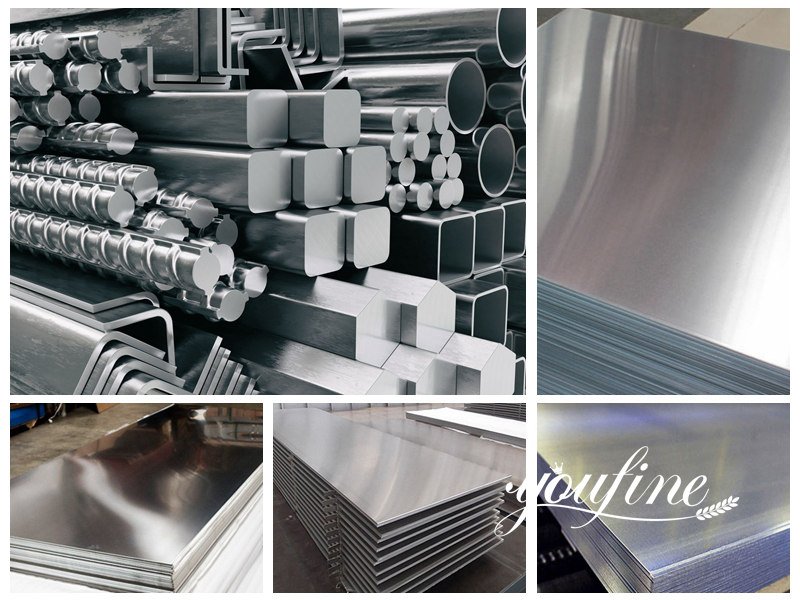 More Options for Abstract Metal Sculpture
This metal sculpture of a horse's head features a sliced design, which has become a popular style of sculptural artwork in recent years. Our factory has designed and produced many shapes of abstract metal sculptures for our customers, and they have received widespread acclaim. In addition to this metal horse head sculpture, we could also make any metal sculpture you want.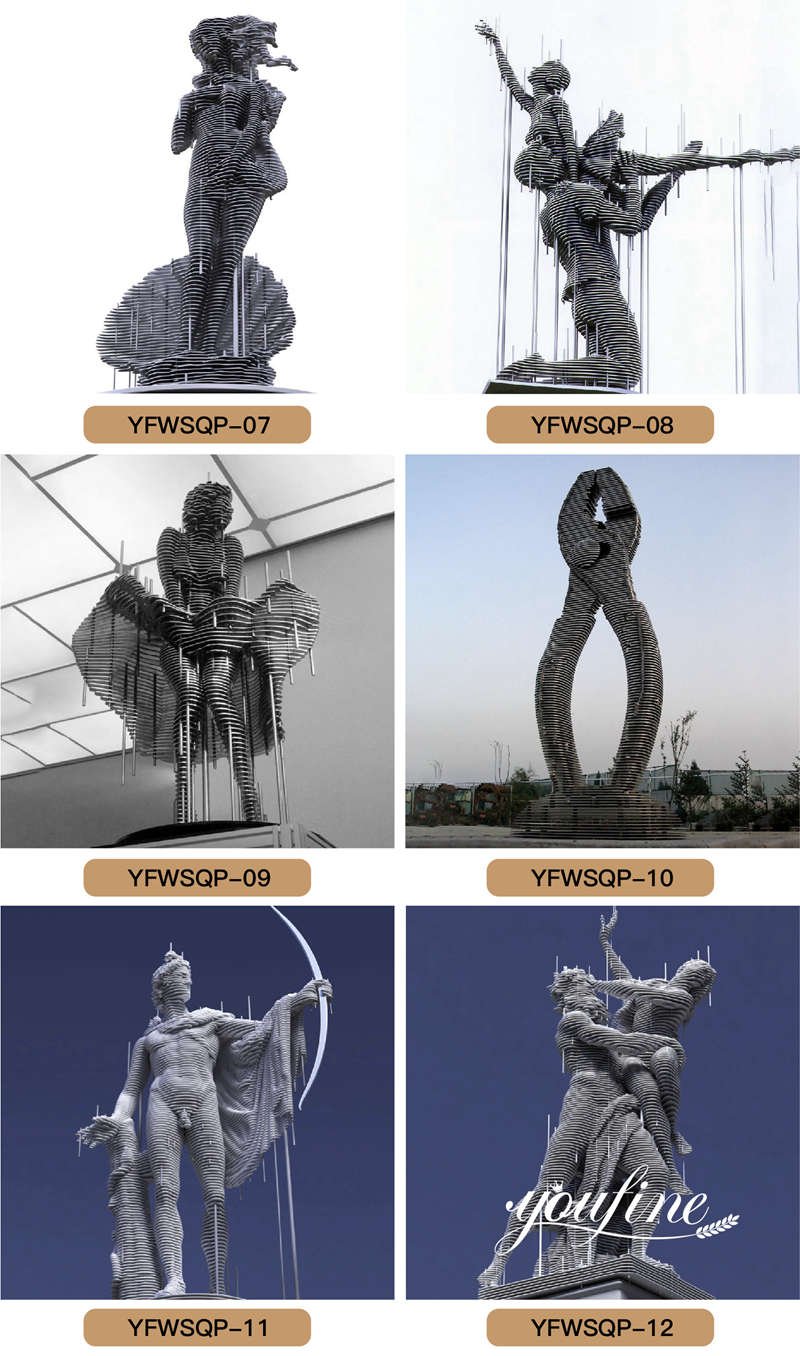 Strong Package
YouFine has forty years of experience in exporting sculptures, and many customers have asked about the safety of sculptures during long-distance transportation. YouFine, as a professional sculpture export supplier, uses the strictest standards for packaging sculptures. Firstly, we wrap the sculpture with the thick sponge and plastic foam on the outside, and secondly, we pack the sculpture with a 3cm thick wooden box on the outside. This tight packing method could protect the sculpture from damage.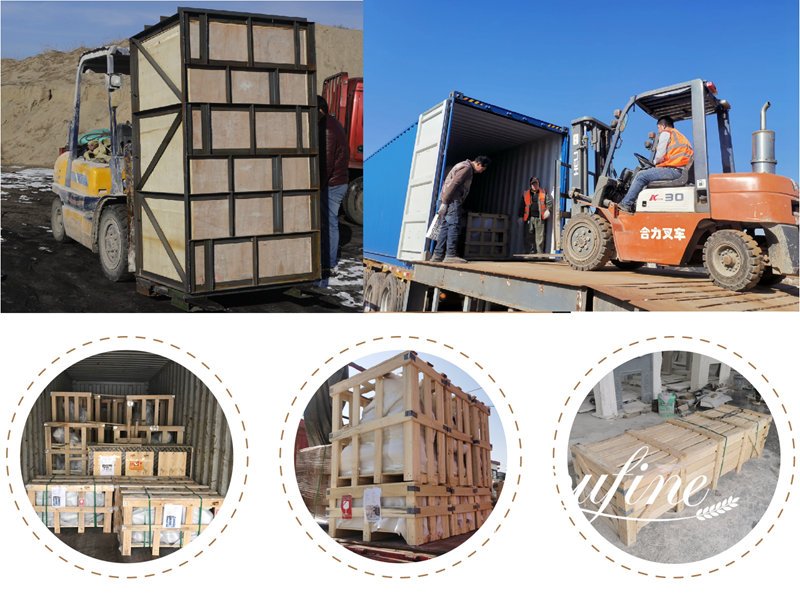 YouFine is a professional sculpture export supplier, we provide our customers with high-quality service and beautiful sculptures. If you have any needs, please feel free to contact us for details.
FEEDBACK
Last Sculpture
:
Real Feedback of Bronze Horse Head Sculpture from YouFine Sculpture
Next Sculpture:
Life Size Bronze Pegasus Statue Custom Made for Supplier BOK1-243