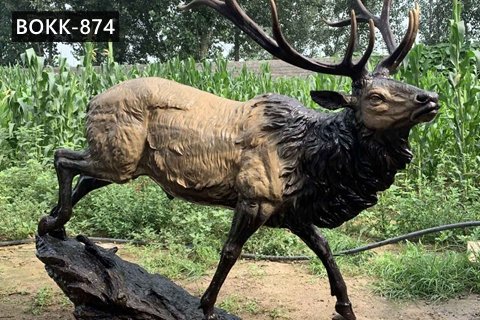 Life Size Bronze Elk Statue Metal Deer Lawn Ornaments for Sale BOKK-874
Our bronze elk statues metal deer lawn ornaments are made of high-quality bronze. This is a hot selling bronze deer sculpture at YouFine.
Model Number: BOKK-874
Size: Any Size You Want
Material: Bronze
Technique: Lost Wax Process
MOQ: 1 Piece
Production Time: 40-45 Days
Delivery Time: 15-30 Days
Insurance: Cover all the risk
Advantage: Factory Direct; Door to Door Delivery
Get Price
Call US Now
Item Descriptions:
Life Size Bronze Elk Statue Metal Deer Lawn Ornaments for Sale BOKK-874
This large bronze elk artwork is made of high quality bronze. This bronze deer statue will be your lifetime treasure for your yard. With front feet hanging in the air, its hind limbs steps on a rock. This majestic deer also has realistic antlers. This life-size realistic large standing deer park statue will be good environment for any outdoor gardens. Besides, the intricate fur details and exquisite antlers will give this stag a lasting impression of life.
Bronze Elk Statues Details:
This unique bronze elk statues metal lawn ornaments are hand-cast from bronze. It has a very more than 30 complicated process. It can also perfectly capture every detail of the original design. The fur on the body naturally transitions from dark black to brown. The beautiful patinas are the achievements of the master's years of experience. Moreover, the workmanship and material quality of this stag statue are guaranteed. And the color and texture may vary from statue to statue.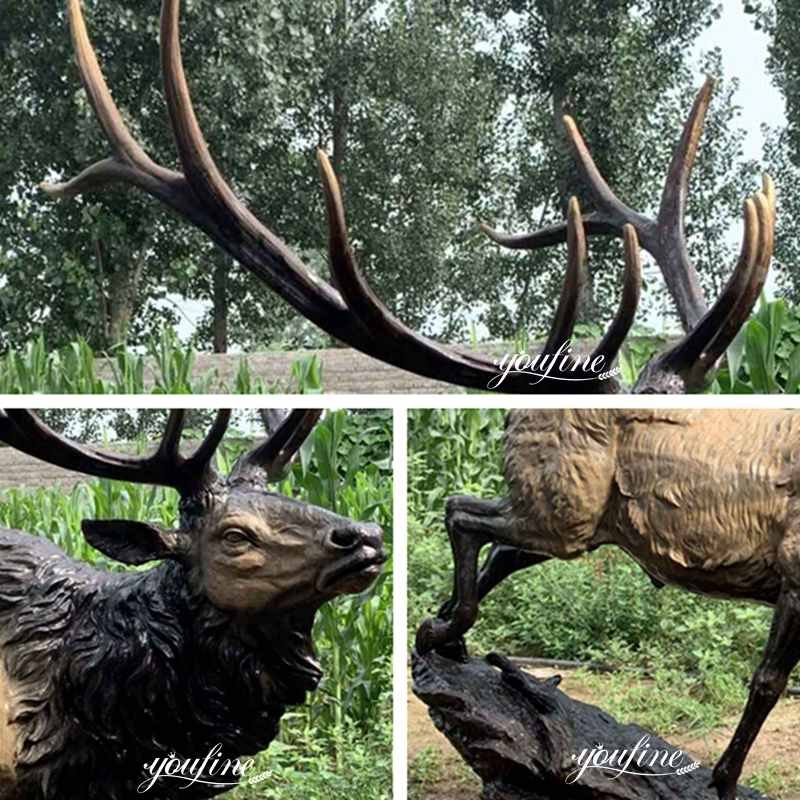 Why Cast Bronze?
Our bronze elk statues metal lawn ornaments are made of high-quality bronze. This means that in worse weather, you don't have to worry about leaving your statue outdoors. This huge upright stag sculpture is environmentally friendly, rust-proof and will never rot. Moreover, the cast bronze of this deer statue is very thick and very strong! This modern yard art will be a treasure, durable and enduring.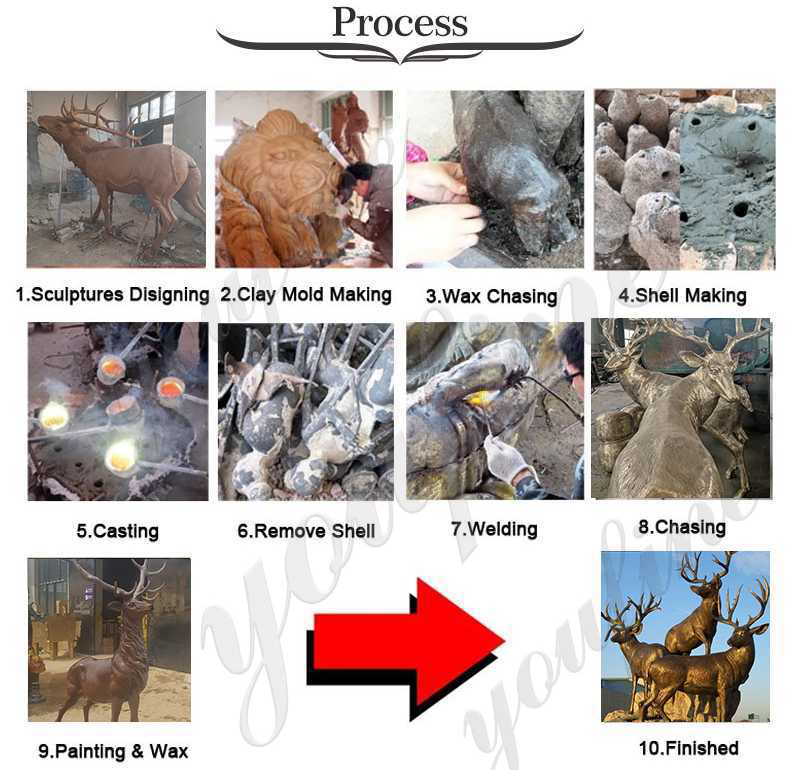 Popular Designs:
Hundreds of species of deer are for your reference including bronze elk, moose, and deer. Very suitable for commercial indoor and outdoor gardens, courtyard decoration, theme parks, school exhibitions or outdoor garden animal theme activities. This kind of bronze elk has been sold many times to our valued guests. If you also want this deer, we can save the model cost, and give you the best price!
This is a hot selling bronze deer sculpture at YouFine. Contact us and give you the most quality products!.
FEEDBACK
Last Sculpture
:
Hot Large Size Bronze Horse Statue for Garden Decoration for Sale BOKK-76
Next Sculpture:
Large Bronze Owl on Books Quill Statue Campus Decorations for Sale BOKK-887